IPF crews assist in installation of new LED lighting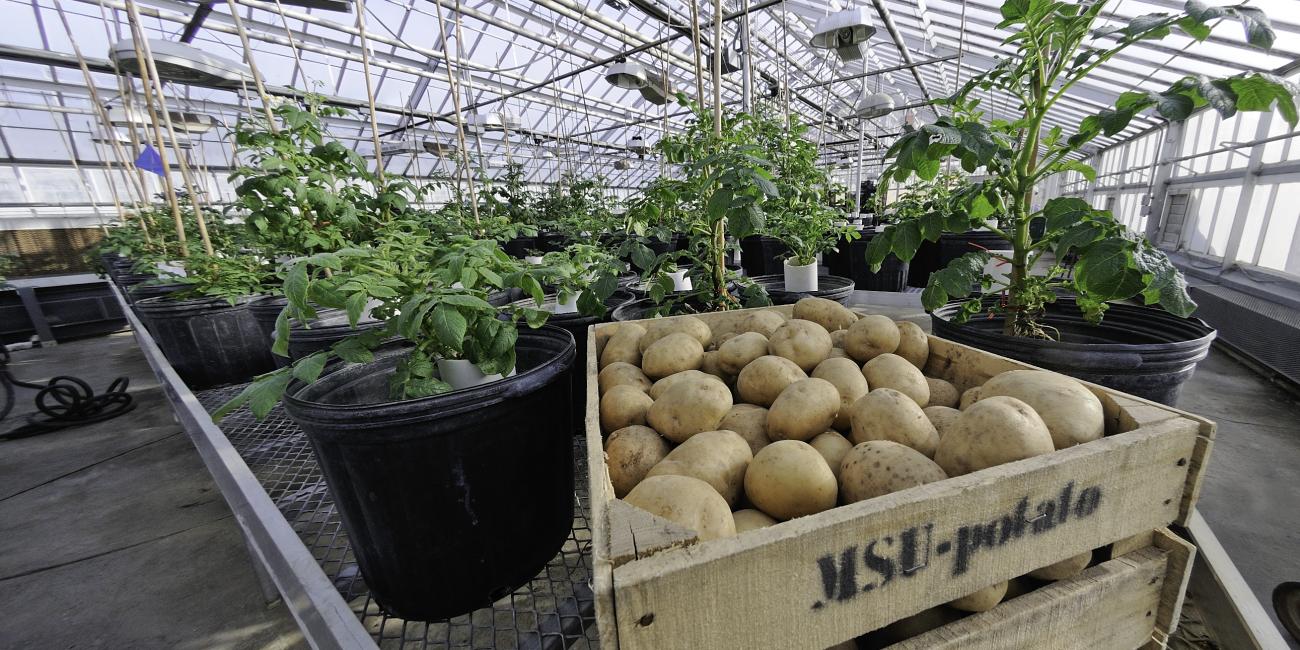 February 27, 2018
When you fly into Lansing's airport, you may notice a purple glow coming from the south end of campus. It may not be the color green, but it highlights MSU's teaching greenhouses. 
The greenhouses are used for a variety of purposes from teaching students to grow crops using the latest technologies to providing a learning space for 4H children. Thanks to some help from MSU Infrastructure Planning and Facilities, they just got a major cost-savings upgrade.           
IPF workers helped install 264 new LED greenhouse lights into eleven greenhouse bays by replacing the breakers from 20 amp to 15 amp. This was an important part in assisting the installation of the new lights, as the older lights were outdated and past their life expectancy. Some of the lights were donated by Phillips Lighting and IPF purchased the rest. 
The LED lights provide great benefits to both the university and the student learning. The previous outdated fixtures were often inoperable and did not provide enough light to sufficiently grow crops during low light seasons such as late fall and winter. Some were even removed because they posed a fire hazard. 360 students total will benefit from these new lights. 
The new LED lights have the ability to be controlled more accurately, provide plants with the proper light they need to grow, and can save up to 40 percent on MSU's energy costs. That means over $14,000 a year. Less energy use spells out good news for the environment as well.