IPF hosts successful MiAPPA Winter 2019 Conference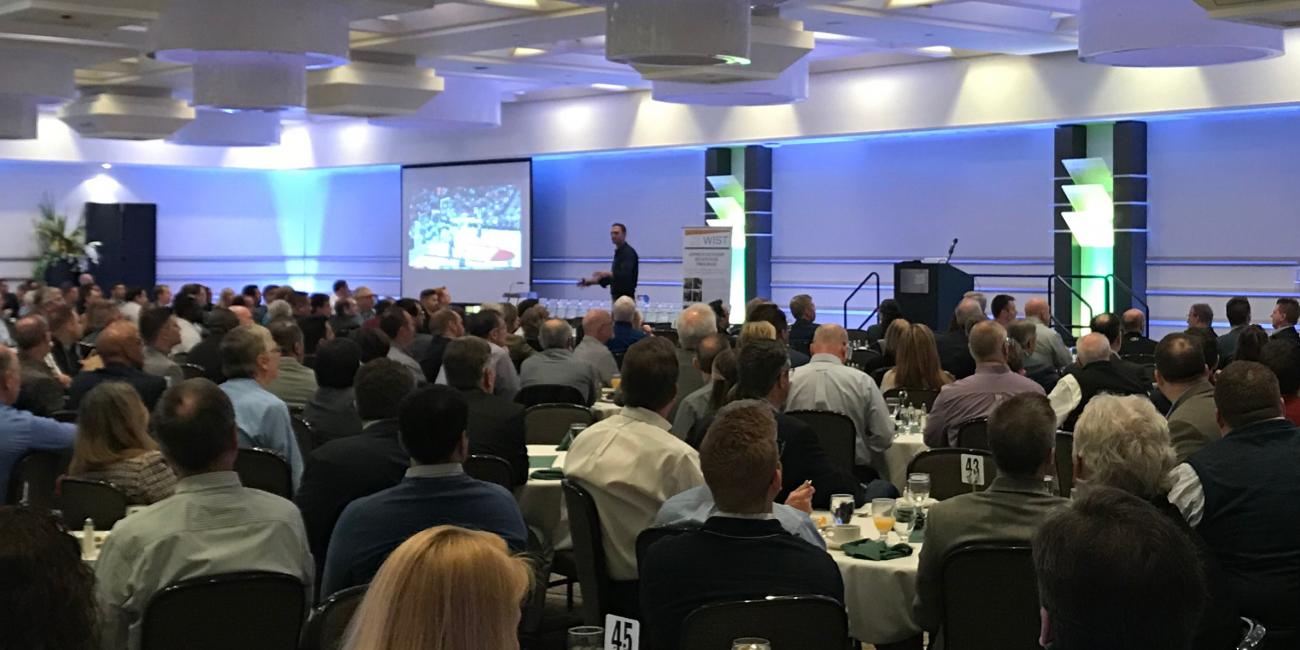 April 10, 2019
For three days in March, IPF welcomed nearly 500 MiAPPA members to campus to collaborate, share ideas and learn about ways to improve educational environments and facilities.
MiAPPA, the Michigan chapter of the national Association of Physical Plant Administrators (APPA) is an organization that focuses on leadership in educational facilities. The conference provides members an opportunity to network with other higher education institutions and vendors in Michigan that support our campus infrastructures.
"Michigan is full of extraordinary facilitates professionals and I was honored by the opportunity to meet them and welcome them to campus," said Danielle Hook, IPF training program developer and co-chair of the Winter 2019 conference.
Members of MiAPPA meet twice a year to exchange knowledge, share experiences, problem solve and generate ideas. This is the second time MSU has held the conference. Staff members from various IPF departments worked together to plan, set up and execute the successful event.
Members of the planning committee included Campus Services' Brandon Baswell, Building Services' Kelly Feister, and Planning, Design and Construction's Jill Tuley, Jack Mumma, Leisa Williams-Swedberg and Allison Peterson. Support Services' Kelly Trefil, played a crucial role in managing the registration website and related fiscal responsibilities, while Building Services' Emily Berghorn, managed the registration data. Many team members also presented at the conference. Without their hard work and dedication, hosting of the conference would not have been possible. 
"The most challenging part of coordinating the event was fitting a large amount of great content into a very short and restricted amount of time," said Hook. "We had to make decisions about what to include and exclude from the conference and those decisions were not easy."
Planning, Design and Construction's Jason VanZee, Matt Postma, Dick Temple, Tony Rhodes and Carol Cool offered tours of their new construction work sites, which were the highlight of the conference for many attendees. 
"I loved our keynote speaker Lance Allred, and I enjoyed meeting all the new people," said Hook. "I had an opportunity to shake hands with every vendor in the exhibit space and greet attendees at the check-in table."