IPF Partners with GVSU on sustainability tour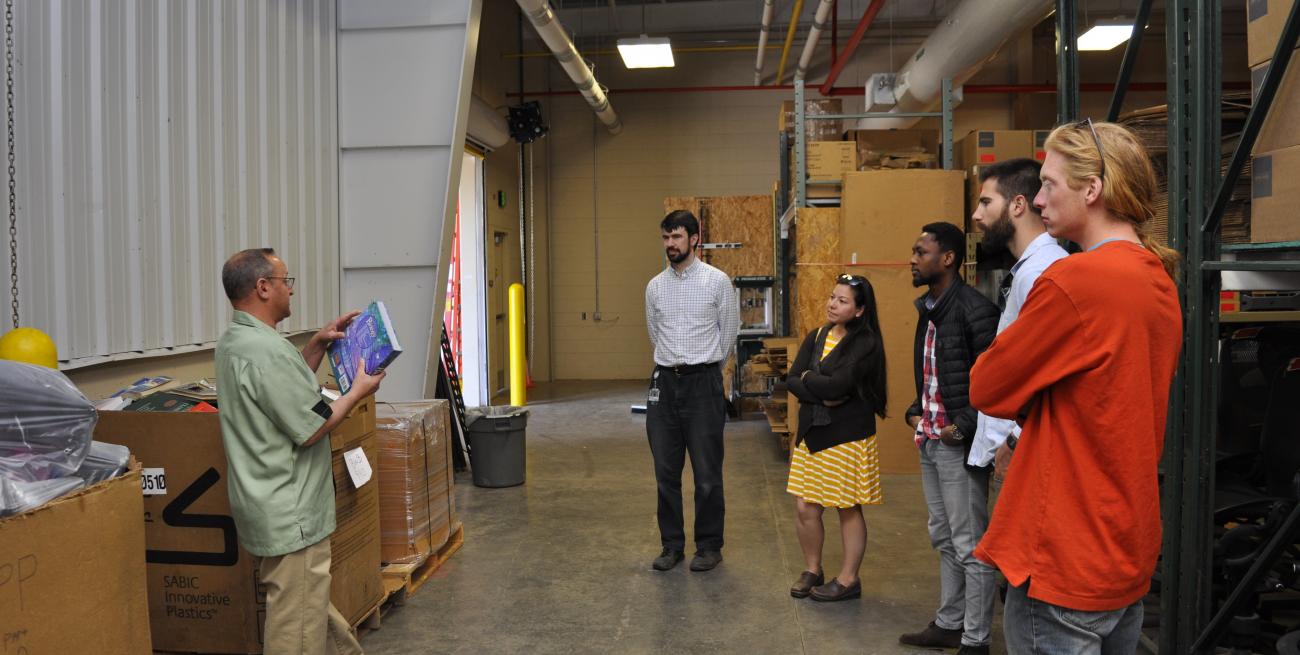 May 7, 2018
Staff from Infrastructure Planning and Facilities recently hosted Grand Valley State University's sustainability team to tour MSU's Student Organic Farm and Surplus and Recycling facilities.
Matthew Penniman of Strategic Initiatives organized the April 26 tour, which also included an explanation of the anaerobic digester and visit to the Bailey Greenhouse.
"It was useful for both of us to see how the Student Organic Farm runs," Penniman said. "From a sustainability standpoint, the way they conduct their practices was a great educational experience for the GVSU team."
The tour also included a look at the Bailey Greenhouse and a rundown of the Residential Initiative on the Study of the Environment (RISE) program in Bailey Hall.
The sustainability staff at GVSU were able to gain a sense of what's possible in the way of student sustainability and student organic farming, Penniman added. "Here at MSU, one of the biggest successes with our student farming program is the farming education program, and I think that's something GVSU picked up on as a model to potentially follow."
The GVSU sustainability staff were not the only ones to learn from the tours. Penniman also felt more informed about MSU's sustainability practices, particularly through the MRF at Surplus and Recycling.
"I learned more about the balances in the financial aspect of our recycling system," Penniman said. "And the ways that we're actually saving money – or sometimes making money – by recycling different materials. The reduction in landfill costs serves as a supplement to the environmental benefits of paper or cardboard recycling."