IPF saves thousands of dollars in support of research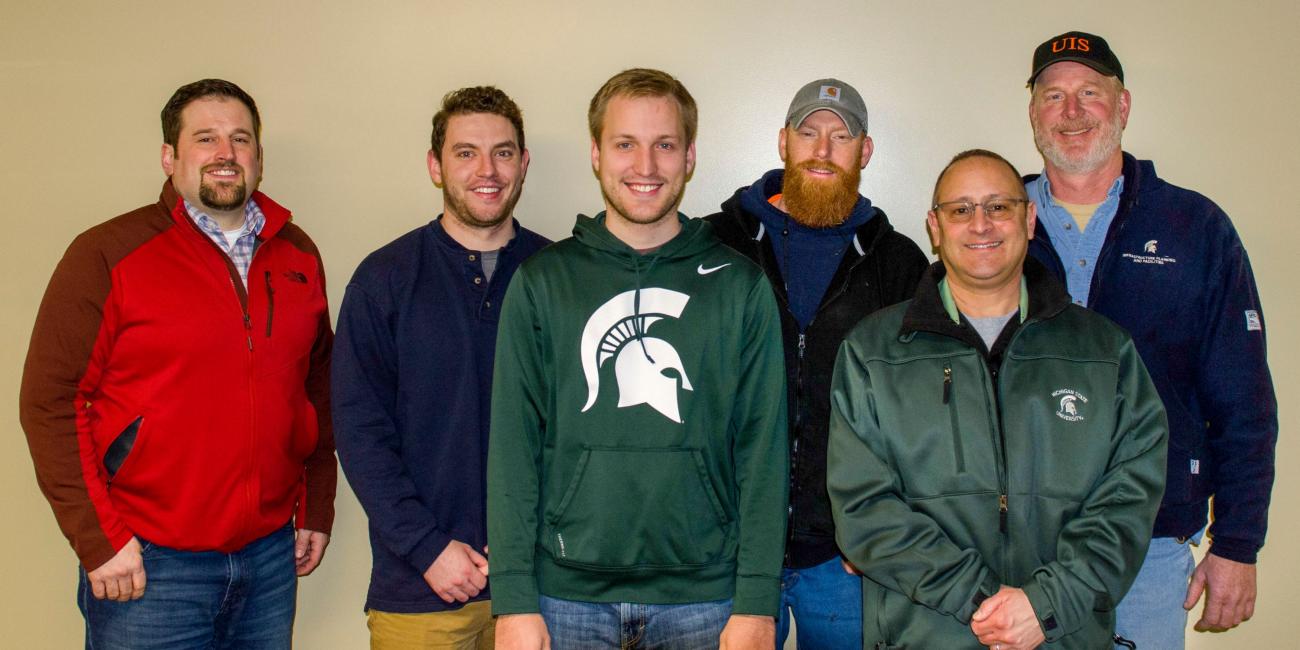 March 12, 2019
Feb. 25, 2019
Landscape Services, Building Services, Surplus and Recycling and Maintenance Services recently collaborated to move a large piece of decommissioned research equipment, and in the process, saved the university thousands of dollars. 
Rather than hiring out the move, IPF departments took matters into their own hands, removing the equipment from the facility, and sending it to the Surplus and Recycling Center where it was salvaged for scrap metal. 
The seven team members included Maintenance Services' Dale Schmitt (welder), Josh Hamilton (electrician II), Patrick Thornton (assistant) and David O'Donnell (assistant); Campus Services' James Ives (assistant Surplus Store manager/waste entrepreneur) and Steve Wallace (materials/logistics worker II); and Planning, Design and Construction's Alan Vanderstelt (planner/inspector/analyst II). 
"That's what I love; we all worked together and got this piece of equipment out of the building and to Surplus," said Vanderstelt. "It's a good illustration of what IPF's value is, to be able to work together with all the resources we have for a positive outcome." 
The seven-ton piece of equipment needed to be removed from a building without a loading dock. Schmitt and Hamilton used their expertise to figure out the logistics of this tricky move. 
Using a rented piece of equipment, IPF was able to remove the unit in whole from the space, and place it on a back patio. Landscape Services then provided a large pay loader to transport the unit to the Surplus and Recycling Center. The original contractor estimated a week for the removal; however, IPF completed the whole project in two days. 
"Everybody had a hand in making this happen," Vanderstelt said.