IPF skilled tradespeople provide hands-on instruction for construction management students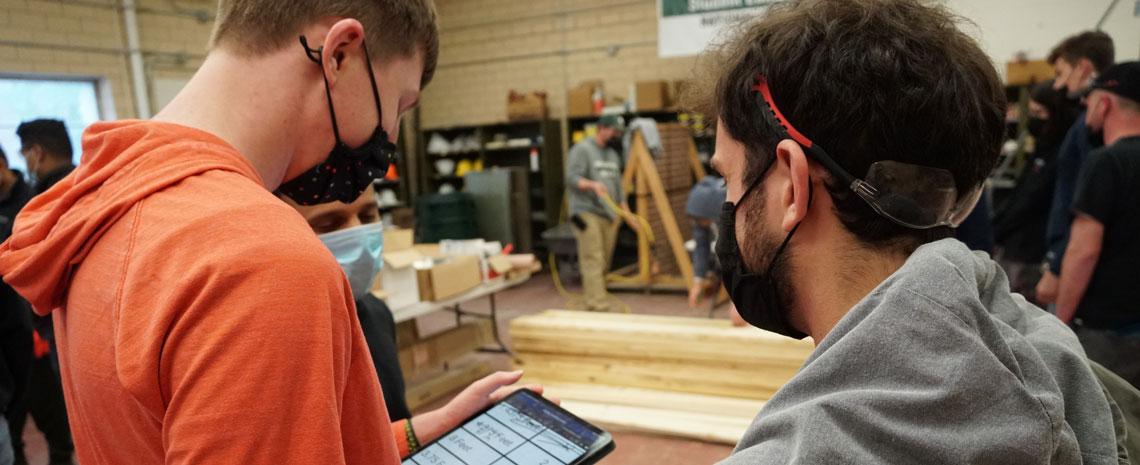 Danielle Fowler
April 20, 2022
On a Tuesday evening the sound of construction management students hammering, sawing and discussing blueprints filled the workshop in the Central Services building next to Spartan Stadium.
Established in 1948, the Construction Management Program in the College of Agriculture and Natural Resources is once again incorporating hands-on construction experience to their curriculum.
The program has enlisted IPF skilled tradespeople to give students a glimpse into real-world construction work and best practices.
"About a decade ago we used to have a hands-on course," says Harry Shah, a teaching specialist of construction management in the School of Planning, Design and Construction. ""But the industry began focusing more heavily on management and the skilled-trades experience fell away."
But the construction field has swung back to a strong demand for skilled trades, and students began requesting the return of these practical courses.
"Our graduates go out to manage these skilled trades, but most of them don't have a background of building things with their hands," says Shah. "That's the primary intent of this course."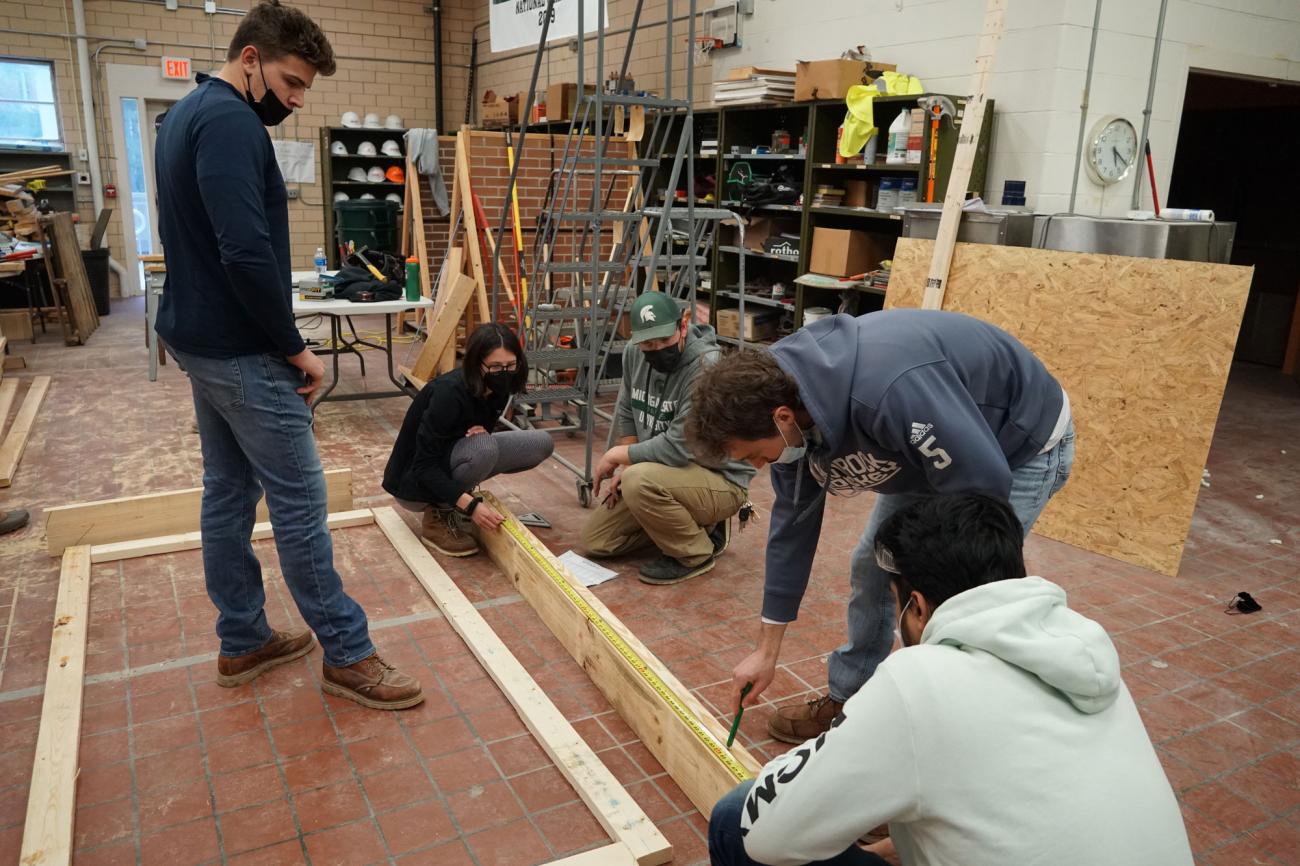 During one of the practical labs, IPF carpenters Dale Lienhart and Brandon Kibbey cut lumber for the students and move from team to team, demonstrating how to sight the crown of framing lumber, and explaining the structural advantages of driving nails at opposing angles in the floor joists they're joining.
"We started with concrete flatwork, followed by the masonry walls, and now we're focusing on carpentry," says Shah. "IPF is also going to help us with installing mechanical, electrical, and plumbing inside the structures the students have built."
Many construction management students go on to become estimators, estimating materials and labor hours on construction projects. Without hands-on experience with doing these jobs, assessing what materials are needed can be difficult. 
"The lab gives them a better idea that putting up a 100 square foot brick wall is not as easy as it looks on paper," says Shah. "It helps close the knowledge gap with construction industry veterans and gives them more of a respect for what tradespeople do."
To learn more about MSU's Construction Management Program, visit the College of Agriculture and Natural Resources website.