John LeFevre assumes new lead position in PDC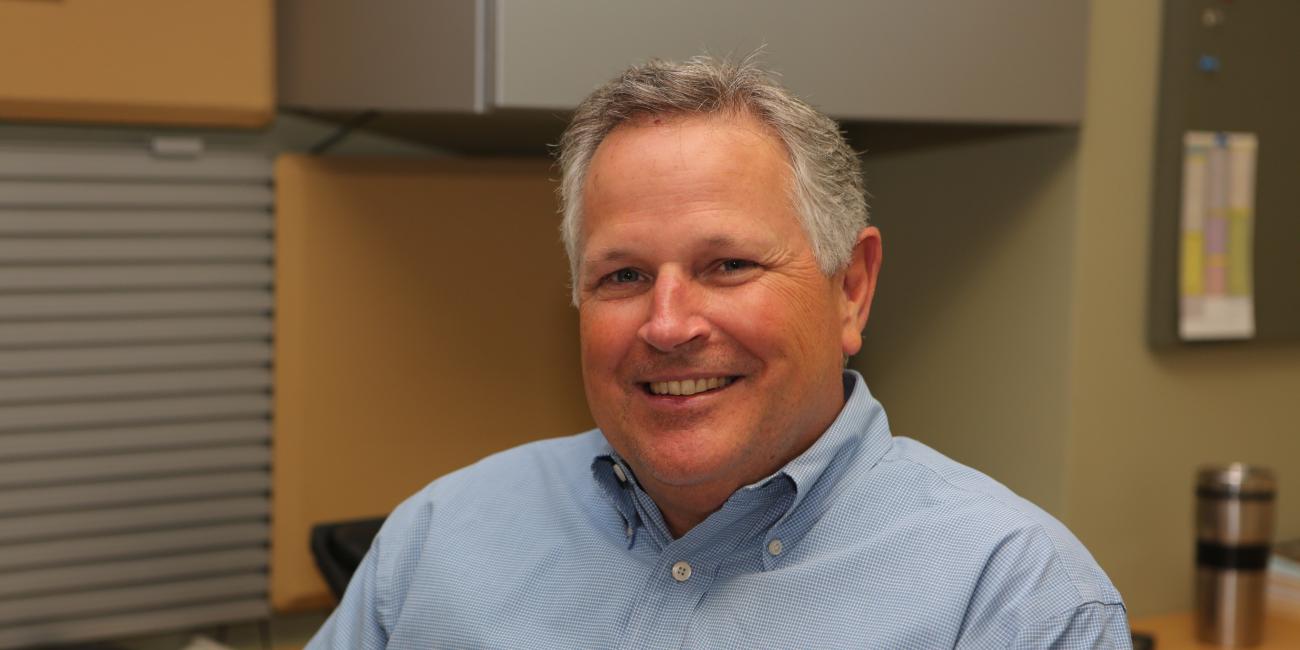 March 2, 2018
Most design professionals don't live where they work. At MSU, they do.
"All the projects here, we get to see and work around every day. We have that pride ownership," said John LeFevre, IPF's new director of IPF's Planning Design and Construction (PDC). "It's very tangible evidence of everything we do and that's really cool."
LeFevre last served as the design administrator in PDC. Before returning to MSU in 2011, he was the senior associate and vice president of Fishbeck, Thompson, Carr and Huber, Inc. from 1989 - 2011. An engineer by trade, LeFevre has a Master of Science degree in civil engineering from MSU. He worked as an engineering student and as a professional engineer here on campus for several years after graduation.
In his new role, LeFevre said he is most looking forward to helping develop and promote PDC staff.
"My role will be a lot of coaching and mentoring. That will be the big difference for me and what I'm really looking forward to," he said. "I know our staff well and can help us be successful."
LeFevre will oversee the PDC teams that will deliver major projects including the Music Building addition, Business College Pavilion, Interdisciplinary Science and Technology Building, the proposed new STEM Building and Healthy-You, which includes significant upgrades to IM East, IM West, IM Circle, Demonstration Hall and the Service Road intermural fields.
Outside of work, LeFevre enjoys spending time with his wife, Jennifer, of 37 years and his two daughters, Nichole and Michelle, who are both planning weddings in the summer of 2018 and 2019. He is passionate about sailing on Lake Michigan.
As far as his love for engineering, that came from his father.
"My dad was a car mechanic and he always exemplified self-reliance. Being able to fix and build things was very natural for him. There was never a repairman at our home. If something broke, you fixed it … so growing up around him, it was just a very natural transition to go into engineering."