Landscape Services finds Project SEARCH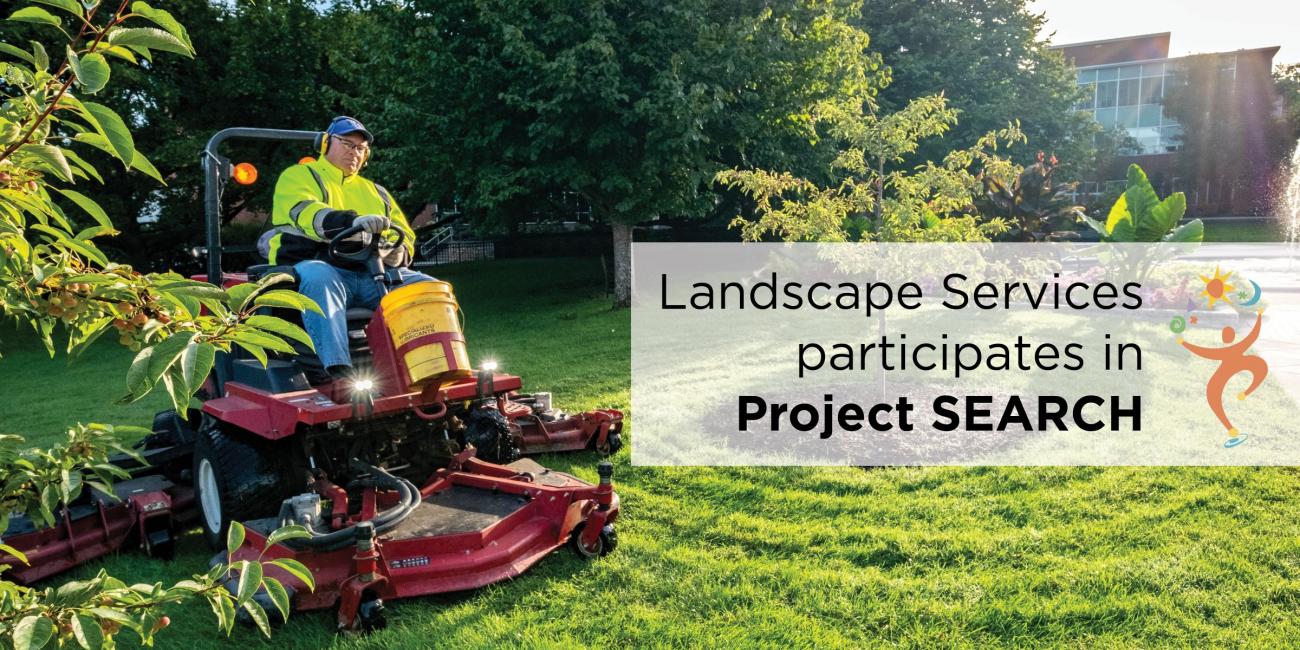 January 18, 2019
Jan. 14, 2019
When Landscape Services manager Matt Bailey learned about an internship program that helped young adults with intellectual and developmental disabilities prepare for the workplace, he didn't hesitate to bring it to IPF.
"It looked like something special that we could be a part of," Bailey said about deciding to join the program. "We have a lot of seasonal positions and a lot of great employees who can help shape young people and get them ready for the work force."
Spartan Project SEARCH combines the successful national program with the expertise of IPF's employees to support students with disabilities at a time when many can fall through the cracks—the transition from school to work.
In their second season of participating, Landscape Services hired two students: one to work alongside gardeners and one to work with mechanics in the garage. Three more students have already been interviewed for the 2019 round of Project SEARCH.
"Our employees get a lot of satisfaction working with the students, who show their gratitude often," Bailey said. "It feels good to help prepare these students for a job and a career like everyone else, and from another angle, they are doing important work, being productive and helping to maintain a world-class campus."
When the semester ended, one of the students working in the garage may have found what she was searching for. Bailey offered her a full-time job. After one more rotation in the garage this winter, she will make her decision by March.