Landscape Services participates in Project SEARCH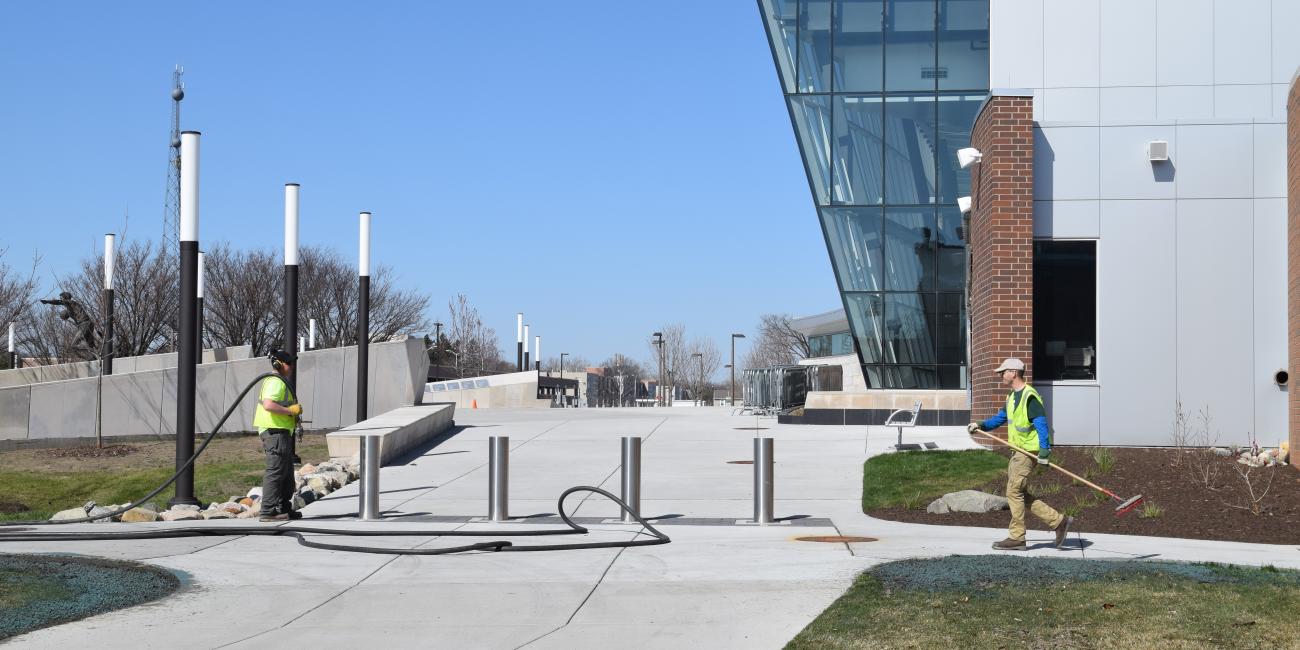 March 27, 2018
IPF's Landscape Services will participate in Spartan Project SEARCH beginning this month. Project SEARCH combines classroom time with on-campus internships to create an educational program for students with developmental disabilities. Students in the program learn valuable skills to prepare for competitive employment.
Landscape Services saw Project SEARCH as an opportunity to emphasize diversity in the workforce while giving real life work experience to the participants. Interns will work at IPF in 10-week rotations during the remainder of the academic year.
Landscape Services first intern, Drew, will work with the mechanic crew for the first half of his internship, then with Gardening for the second.
Since this program was introduced to MSU in fall 2016, it has made a significant impact in the inclusion of all individuals in the community.
"When Project Search told us that in 2013-2014 the employee placement rate was at 73 percent,  we knew then that this program not only develops young people's work/life skills but it helps them find fulltime jobs that aligns with their strengths and passions," said Matt Bailey, Landscape Services manager. "I believe that's when I knew that I wanted to participate."
For more information on Spartan Project SEARCH visit here.