Lansing School District students tour IPF to see future career opportunities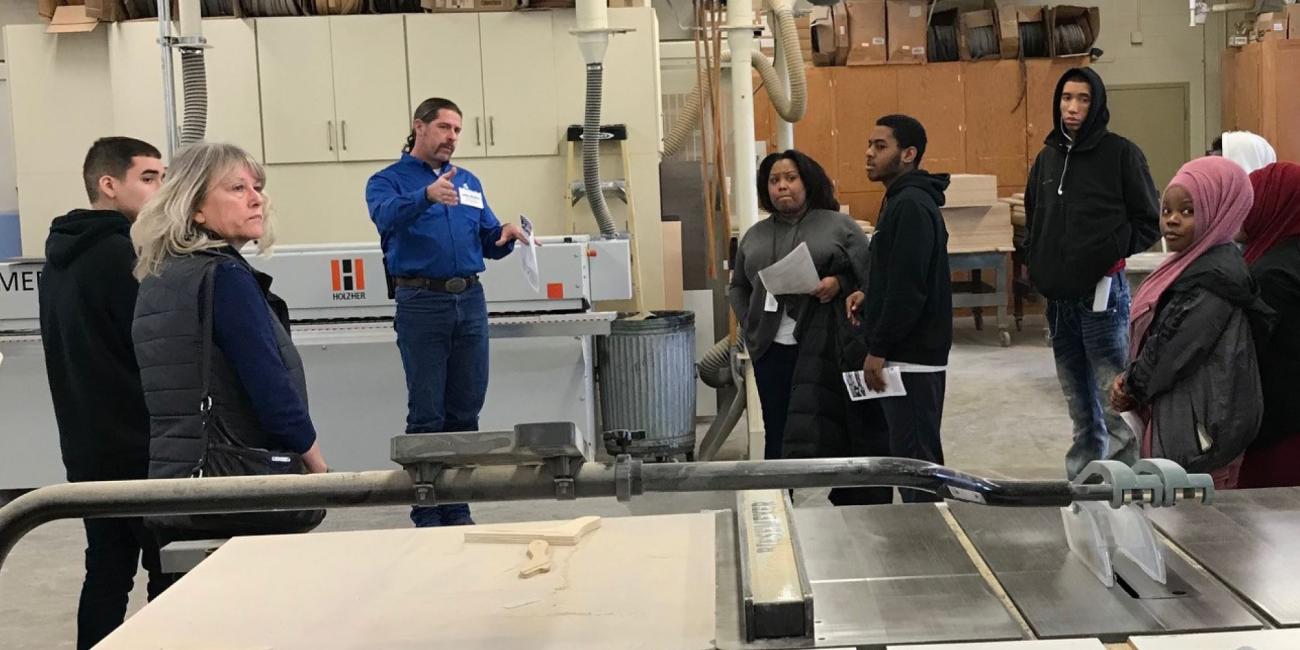 April 9, 2019
About 30 Lansing high school seniors and staff recently had the opportunity to visit IPF and learn about what we do and career opportunities here. The tour is part of an IPF initiative to increase engagement with area middle and high school students. 
"Our goal is to get students interested in these jobs now so that eventually there will be more applicants for these positions," said Lisa Desprez, a member of both the IPF Workforce Engagement Subcommittee and the Diversity and Inclusion Steering Committee. "We have some positions, such as electricians, that we can't fill."   
Desprez, along with the manager of Landscape Services, Matt Bailey, have been meeting with staff from school districts in Clinton, Eaton and Ingham counties. After a meeting with Lansing School District staff, the idea of the tour was developed and Bailey organized it. 
"It's critical that IPF engages with our K-12 counterparts to ensure students have the foundational knowledge about career opportunities available to them," Bailey said. "I feel that by building relationships with local school districts it will strengthen our communities and create a pipeline of diverse applicants for future IPF career opportunities." 
During the tour, students talked to, and observed staff from several IPF departments. Matt Bailey, Paul Harper, Fred Kester and Kim Consavage from Landscape Services gave presentations on the types of jobs they do, and the equipment they use. Josh Sego of Custodial Services exhibited some of the gear they use and talked about the different job levels they offer. John Reilly, skilled trades supervisor, led the group to many skilled trades staff who demonstrated jobs such as access controls and security, carpentry, sign making, welding, milling, painting and sheet-metal work. 
"It is always a pleasure when given a chance to educate the next generation's workforce on skilled trades," Reilly said. "Equally as exciting was seeing the enthusiasm demonstrated by our skilled trades team as they told stories of their career paths and accomplishments." 
The students and staff enjoyed lunch at Brody Square before visiting Transportation Services and hearing from Lou Slater about the work they do there. They finished the day at the MSU Surplus Store and Recycling Center. There, Sean Barton and James Ives gave them tours of the facilities and explained our sustainability practices. 
The students were enthused about what IPF does and what it has to offer. We wouldn't be a bit surprised if the visit resulted in more than one future member of Team IPF!