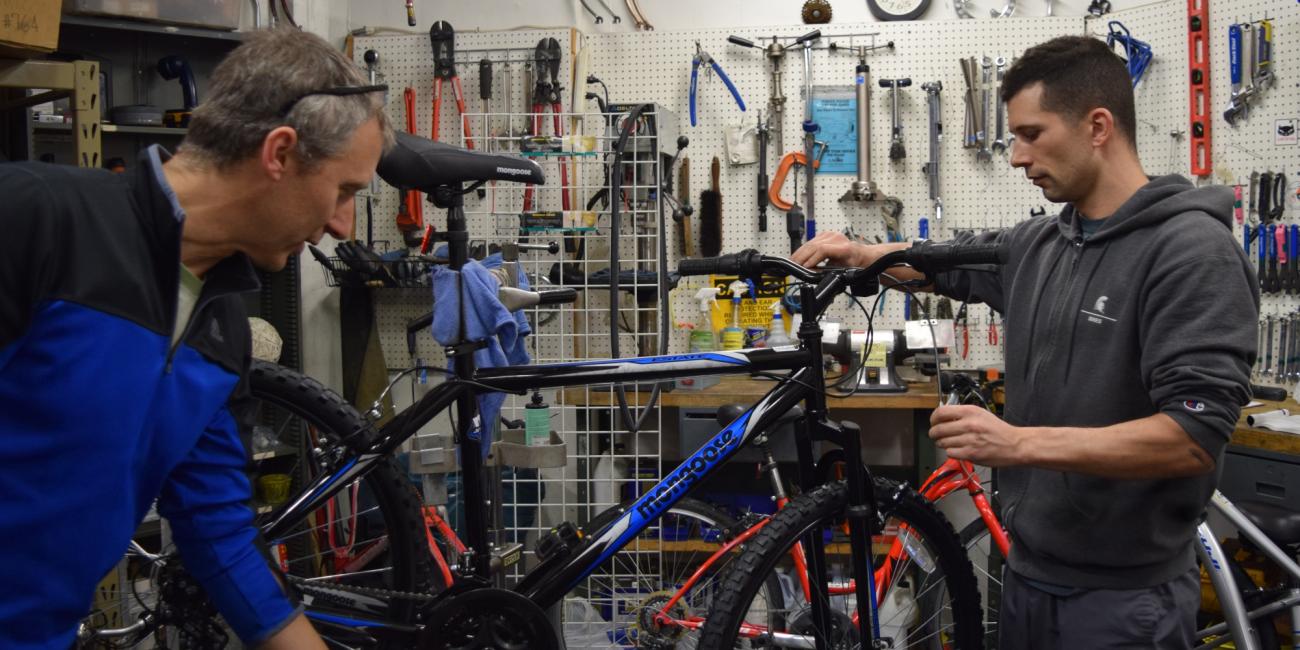 December 19, 2017
Staff from MSU Bikes recently helped assemble 16 children's bikes for the Lansing Santa's Wish List program. Last year, Tim Potter, sustainable transportation manager for MSU Bikes, helped check the safety of the bikes after assembly. This year, he wanted to take it a step further.
"Last year, I helped do safety checks on the bikes and it was kind of after the fact," Potter said. "This year I asked if they wanted our trained staff to assemble the bikes. We could get it done a lot faster."
Potter also mentioned that having a proper assembly helps avoid problems in the bikes so children can enjoy them longer.
"It brought joy to my heart learning that MSU would allow us here at MSU Bikes to work with the Wish List organization," MSU Bikes manager Larry Lentz said. "This project really hits home…It's actually how I realized my passion. My first bike was donated to me from a kid's shelter."