MSU Facilities Manager receives mastery certification in educational facilities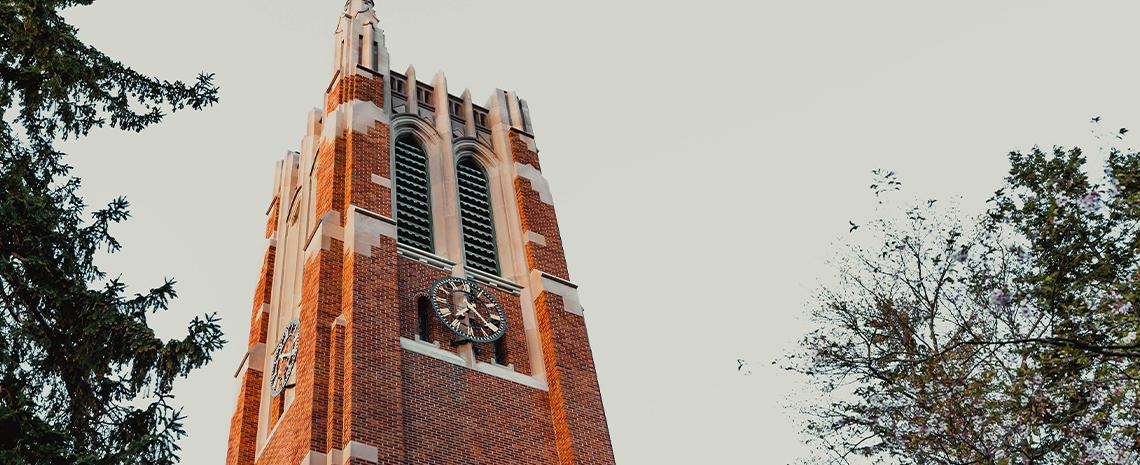 Nick Schrader
April 20, 2021
A Michigan State University facilities manager has received mastery certification in educational facilities from the Association of Physical Plant Administrators (APPA), the largest community of educational facilities professionals in the world.
Mark Lutkenhoff, structural services manager, completed coursework in the Certified Education Facilities Professional (CEFP) certification program offered by APPA. With more than 18,000 members at 1,300 learning institutions, APPA promotes professional development programs, credentialing, research and informational services for the educational facilities profession.
The certification, according to APPA, represents a mastery of professional expertise and is a mark of superior proficiency in the core competencies for education facilities professionals.
"Like many occupations, this certification simply demonstrates a level of proficiency in your profession," said Lutkenhoff, who has been a facilities manager at MSU Infrastructure Planning and Facilities (IPF) for 13 years. "It demonstrates you're proficient and that you have a depth of knowledge in facilities."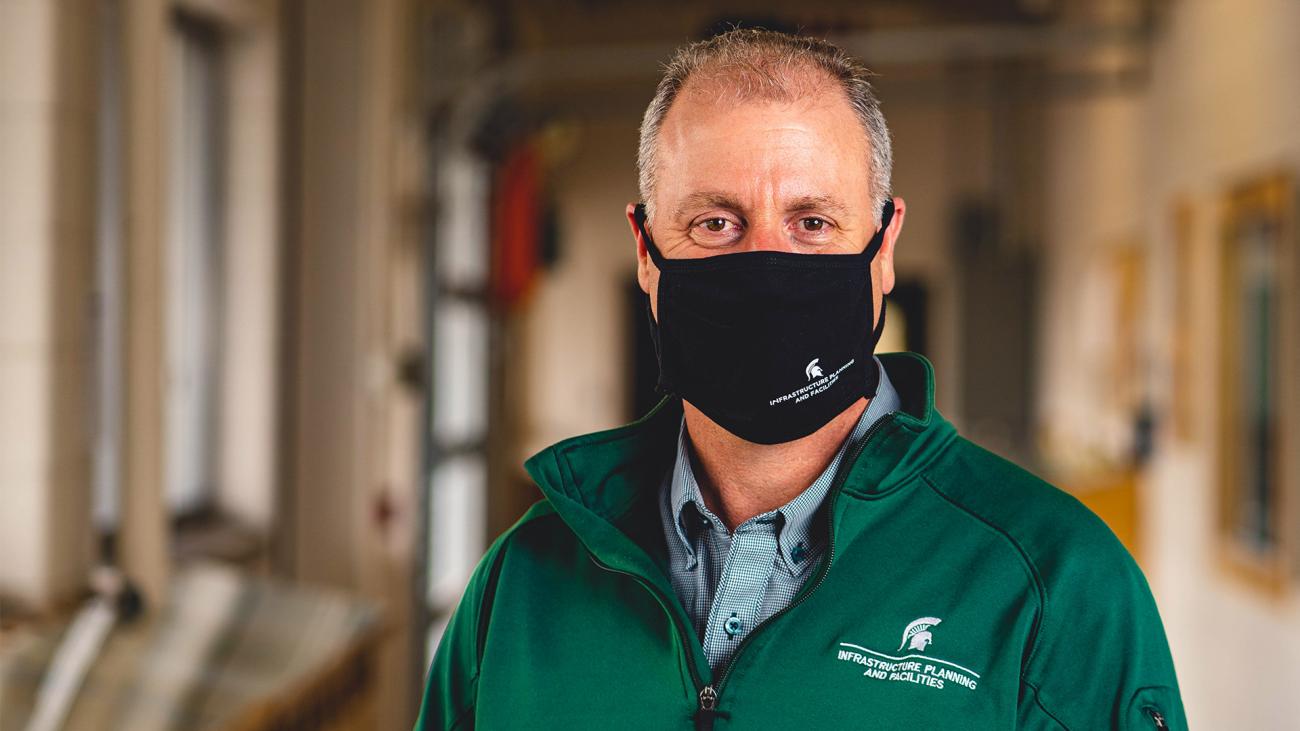 In managing multi-million-dollar budgets and expenses, proficiency is a requirement for Lutkenhoff.
"I manage the structural maintenance side of IPF," Lutkenhoff said. "I'm responsible for a $2.7-million general-fund budget. And we do another $3-million customer work annually."
Structural maintenance at MSU involves maintaining the exterior shell of our buildings (i.e. roofs, limestone, masonry, brick, windows) as well as the interiors (i.e. doors, hardware, floors, ceilings, signage, painting, etc.).  Additionally, the structural team includes an Alterations & Improvements crew that does renovation work on campus.
In total, 47 employees make up structural maintenance at MSU, including Lutkenhoff.
"No project is too big or too small for our teams," Lutkenhoff said. "Renovation projects, for example, range anywhere from $10,000 up to $2-million and are typically multi-craft. The Alterations & Improvements crew has carpenters, electricians, a painter, cabinet makers, and plumbers."
Crews are shared among other IPF areas, and when needed, outside contractors are hired to fill any gaps. This flexibility allows Lutkenhoff's team to be cost effective.
Recently, members of the alterations and improvement team were highlighted for installing UV air purification units in campus spaces.
"What we do is possible because we have very talented people," Lutkenhoff said. "The APPA experience has provided additional resources and contacts across the country with which to share best practices and learn from each other."
"It's extremely valuable when comparing levels of maintenance, funding, staffing or even troubleshooting technical challenges."
Lutkenhoff also found support and guidance from members of the MSU community.
While several employees at MSU have obtained the CEFP certification, Brandon Baswell, custodial services manager, Andy Smith, IPF occupational safety and compliance officer, and Matt Winowiecki, RHS facilities manager, encouraged and offered best practices to Lutkenhoff in how best to prepare for the program's final exam.
The exam is the culmination of the 90-day program that requires students to respond critically to subjects ranging from general administration, operations and maintenance, planning, design and construction, to energy, and utilities.
IPF is dedicated to providing opportunities for staff to access high-quality continuing education and certification programs. It's important for staff members to continuously expand their knowledge and skill sets, but it's also crucial for IPF to take advantage of innovations and evolving best practices in the trades.
"I learned a lot. The certification program was very valuable and very relevant to what we're doing here at MSU," said Lutkenhoff.