MSU honored for special achievement in GIS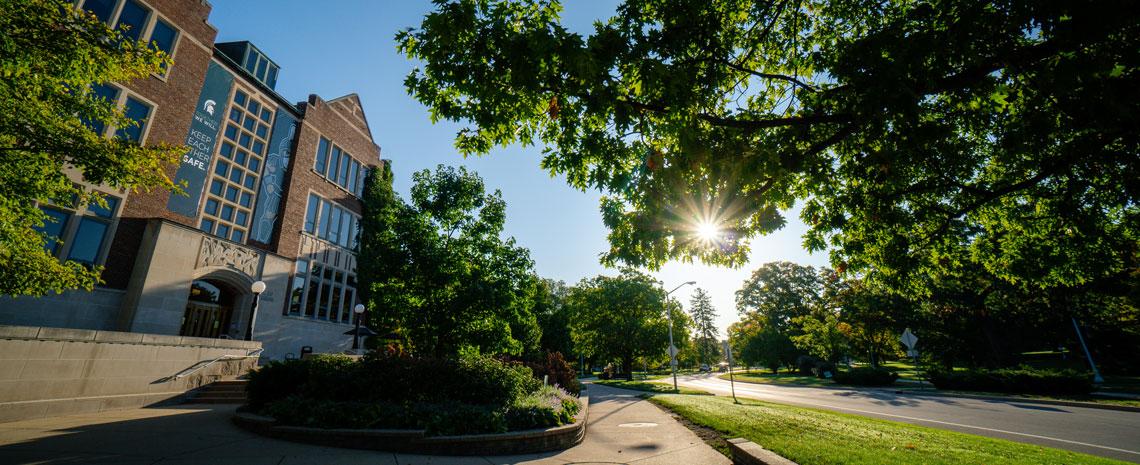 Danielle Fowler
July 16, 2021
Esri, the global leader in location intelligence, presented Michigan State University with Esri's Special Achievement in GIS Award on July 12, 2021 at the annual Esri User Conference. Selected from over 300,000 eligible candidates, MSU received the award for its innovative use of mapping and analytics technology, as well as leadership in the field of facilities management.
A geographic information system (GIS) is a system that creates, manages, analyzes, and maps all types of data. GIS connects data to a map, integrating location data (where things are) with all types of descriptive information (what things are like there).
The special achievement awards highlight organizations using GIS to understand complex data and meet their organization's challenges, demonstrating all the groundbreaking possibilities of GIS software.
"Meeting our users in person is part of what makes Esri UC so special to me and everyone I work with," said Jack Dangermond, Esri founder and president. "As always, I'm honored to present these awards to all the organizations recognized for the bold examples they set applying geospatial technologies to their important work in the government, business, and nonprofit sectors."
"Our partnership with Esri and MSU Information Technology has helped our GIS professionals provide essential information to our leaders and workforce. With this technology we can make better informed daily decisions about MSU's critical infrastructure," said Adam Lawver, director of campus services at MSU. "The mobile platforms have helped connect and empower our frontline workforce with the information they need to do their jobs efficiently and well."
MSU was one of 193 organizations—in areas like commercial industry, defense, transportation, nonprofit work, higher education, telecommunications, and government—to be honored.
For more information on how MSU is innovating through the use of geospatial technology, visit the Esri Special Achievement in GIS awards website.