MSU Receives Grant to Continue Riverbank Restoration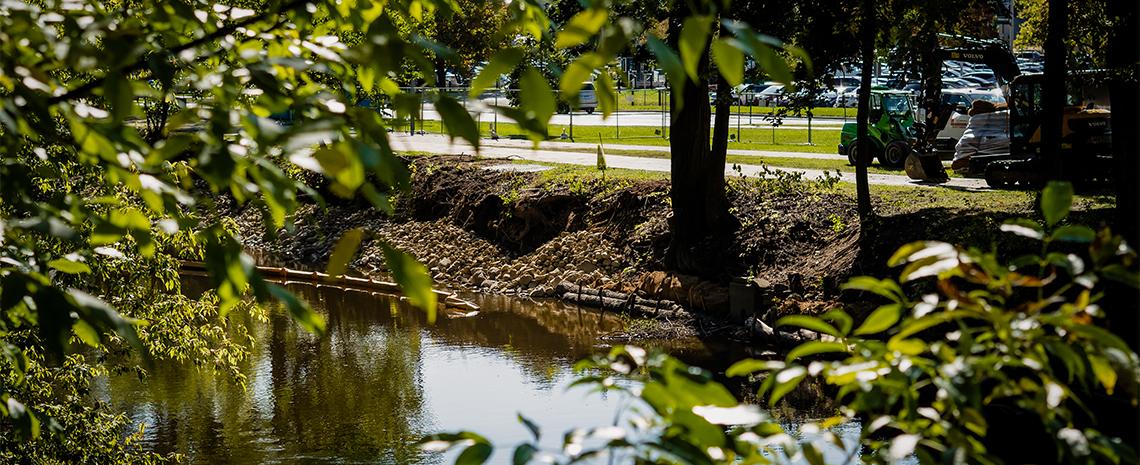 Nick Schrader
November 5, 2020
Michigan State University has received the 2020 Great Lakes Sediment and Nutrient Reduction Program (GLSNRP) grant to continue restoration efforts of the Red Cedar riverbank.
MSU previously received the 2019 GLSNRP grant to complete Phase I of the multi-phase project.
Studies since 2006 have shown an increased risk to the riverbank due to the natural process of erosion. Recent observations have shown an accelerated level of erosion, degrading the habitat of the Red Cedar River corridor. The erosion has caused a loss of trees, excessive sedimentation, and increased turbidity. Public safety is also a concern due to the infrastructure placed alongside the riverbank.
Phase I of the restoration project was successfully completed in fall 2019 on the river's south bank, just north of Spartan Stadium. Volunteers and student groups were hosted by MSU Infrastructure Planning and Facilities throughout Phase I.
The grant is awarded under the Great Lakes Restoration Initiative (GLRI), a program administered through the U.S. Department of Agriculture – Natural Resources Conservation Service (NRCS).
The proposed project total is $215,667.