MSU welcomes Sherri Jett as new leader for Power and Water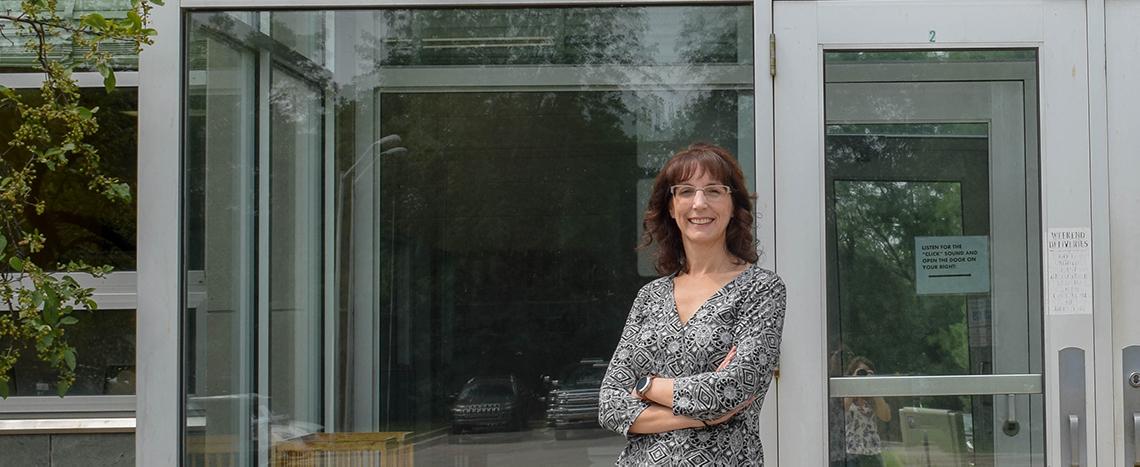 August 16, 2018
Sherri Jett has always heard that working for MSU is like working in a family – a place where people pull their own weight, contribute innovative ideas and come together at the end of the day to find the best outcome.
"In the three weeks I've been here so far, I hear routinely what's the best solution for the university, rather than what's best for me or my department," Jett said. "It's always what's best for the university."
Jett, who assumed the position of Director of Utilities July 23, has more than 25 years of domestic and international energy industry experience. She has held various positions with Black & Veatch, each with increasing areas of responsibility. Most recently she was stationed in Jakarta, Indonesia leading their microgrid/hybrid renewable engineering services team in Asia. Prior to joining Black & Veatch in 2007, Sherri held positions with ExxonMobil and Exxon as a chemical/facilities engineer. 
Jett holds a Bachelor's of Science degree in chemical engineering and is a Licensed Professional Engineer in the State of Michigan. She attended MSU for her freshman and sophomore year before transferring to the University of Virginia to finish her degree.
The people who make MSU what it is today, along with its beauty, is really what drew Jett back.
"It's like a garden campus," she said. "It feels a little bit like country in the middle of a city. It's beautiful."
Jett carries a variety of responsibilities as the lead for MSU's Power & Water department. As a business manager for the power and water plants, she oversees the utility's entire infrastructure. From the business side, she steers efforts in developing capital and operating expense budgets for the fiscal year, and from the operating side, she manages a team to keep power, steam and water supplied across campus.
Jett also will oversee major projects such as the new water filtration plant and tower. MSU will double its water storage capacity and improve the quality of water flowing through its distribution system with construction of a new water treatment plant and storage tank. The new plant will filter six million gallons of water daily, including chlorination, fluoridation and the removal of iron, a mineral that over time can clog plumbing and filters and leave rusty stains on fixtures and laundry.
"We've got a great team here. I'm very lucky and I'm very impressed with everyone and how conscientious they are at being cost effective for the university," Jett added. "People are very hard-working and act like it's their own checkbook and that's a great mindset to have."