MSU worm farm turns food waste into profit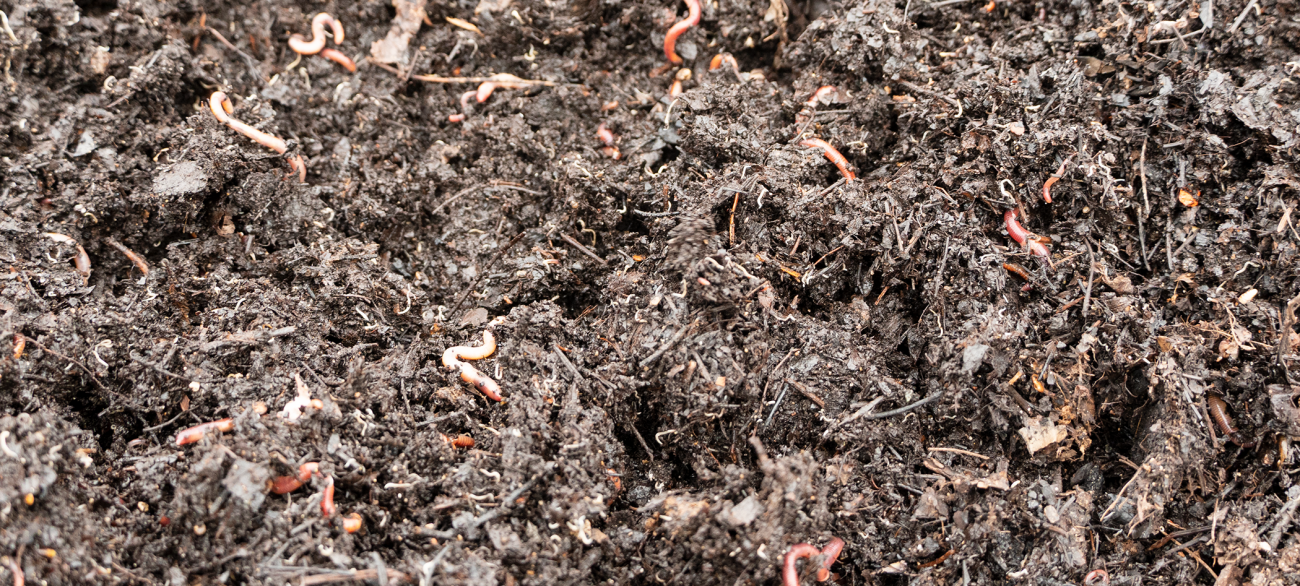 April 6, 2022
Vermicomposting promotes campus sustainability, research projects
Home to 1 million red wiggler worms that happily munch their way through tons of food waste in a year, campus' vermicomposting operation -- using worms to produce compost -- now processes seven times more food waste since joining the MSU Surplus Store and Recycling Center.
Housed in two hoop houses near the main facility, the center's vermicomposting operation takes pre-consumer fruit and vegetable waste such as stems, peels, rinds and even coffee grounds from MSU dining facilities and mixes in leaves collected from campus and East Lansing. By taking in food waste, the university reduces the amount it pays to haul the waste away to commercial composting operations.
After three-to-four weeks in the smaller pre-compost hoop house where the mix is regularly turned and begins breaking down, staff members then move about 5-cubic-yards of it each week to the nearby 96-foot-long hoop house, spreading it over two long compost rows, even during the coldest parts of winter. Thanks to microbial activity in the rows, temperatures stay well above freezing.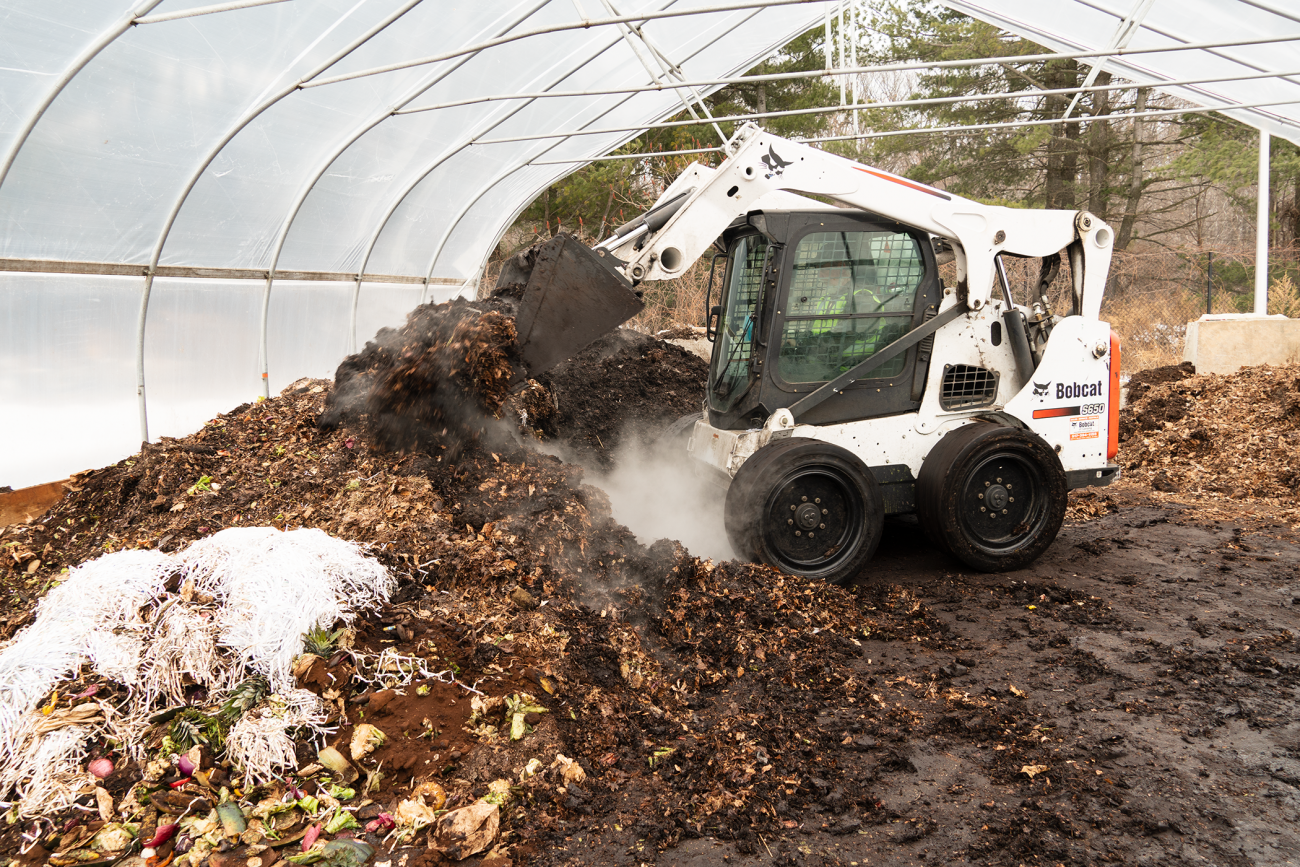 The red wiggler worms (Eisenia fetida) do most of the work during the year eating the organic mix, further breaking it down and unlocking nutrients for the future use of growing plants. But during the winter, white pot worms (Enchytraeidae), the wigglers' paler, tinier relative, become much more numerous, pitching in when the wigglers' activity slows.
Previously located at the Horticulture Teaching and Research Center in the far south of the campus farms district, the vermicomposting operation had been run as a research project by John Biernbaum, a now retired horticulture professor. It was transferred to the Surplus Store and Recycling Center facility thanks to a $40,000 grant to pay for the hoop houses from Infrastructure Planning and Facilities, said Sean Barton, a recycling center operations supervisor who oversees the vermicomposting operation. It's located on a capped brownfield site that once stored coal ash.
Barton said the previous operation had worms chewing through — in a manner of speaking, as worms don't have have teeth — about 20,000 pounds of food waste a year, but last year they feasted on 140,000 pounds. They produced 40 yards of finished vermicompost that is then sold in $20, 4-gallon buckets or for $500 per cubic yard. Each row is allowed to compost for a year, with one row collected every six months.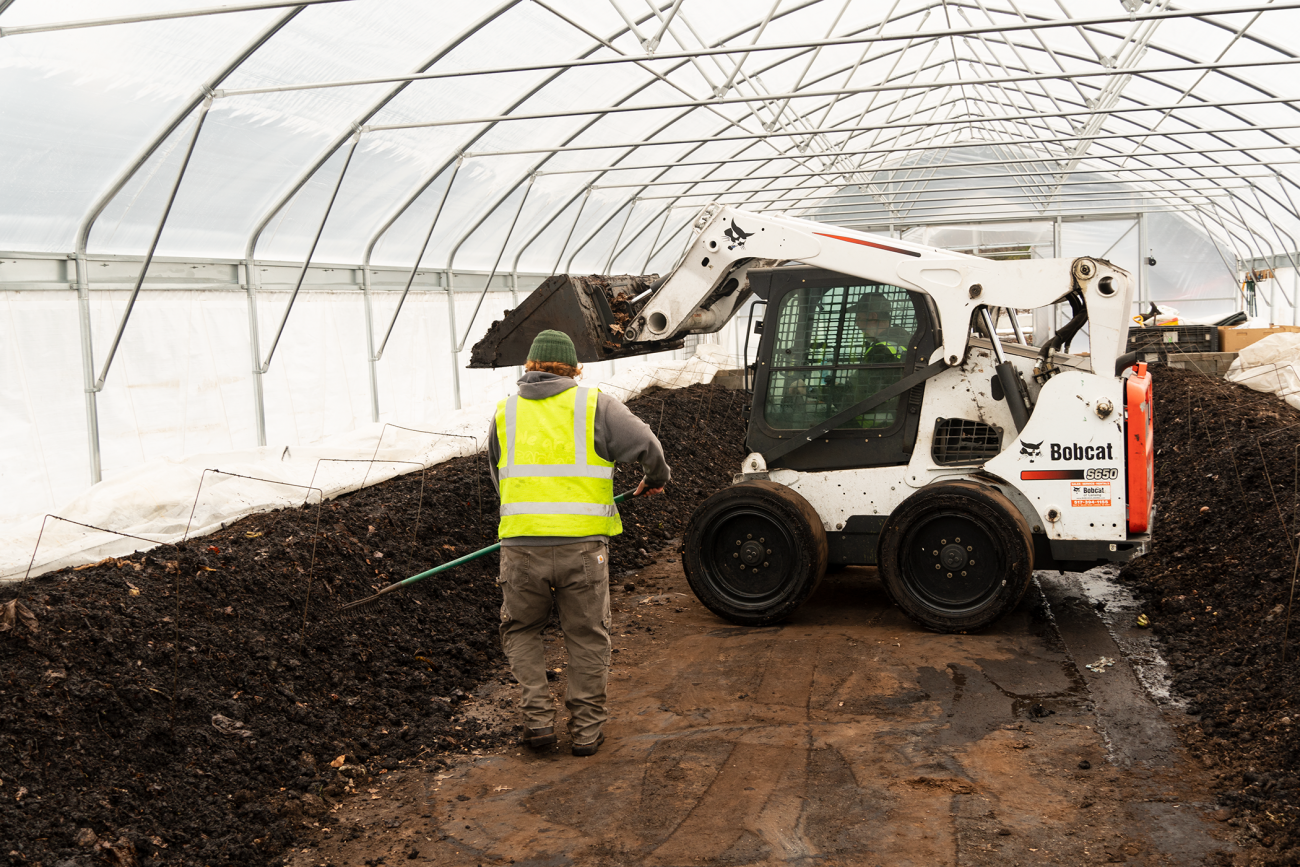 The team plans to further fine tune its vermiculture practices and produce even more compost in future years, making its operations a demonstration of environmentally sustainable best practices and further reducing waste the university contributes, he said. The operation hosts five research projects over the past year looking at how to improve composting.
"I love my job," Barton said. "I go home smelly sometimes, but we're helping contribute to something bigger than myself and bettering the planet."
For those interested in buying the vermicompost, the MSU Surplus Store offers 4-gallon buckets for sale at the store or online for local pick-up. People interested in buying the compost by the cubic yard should contact the store to arrange payment and pick-up.