New substation provides grounds for improved service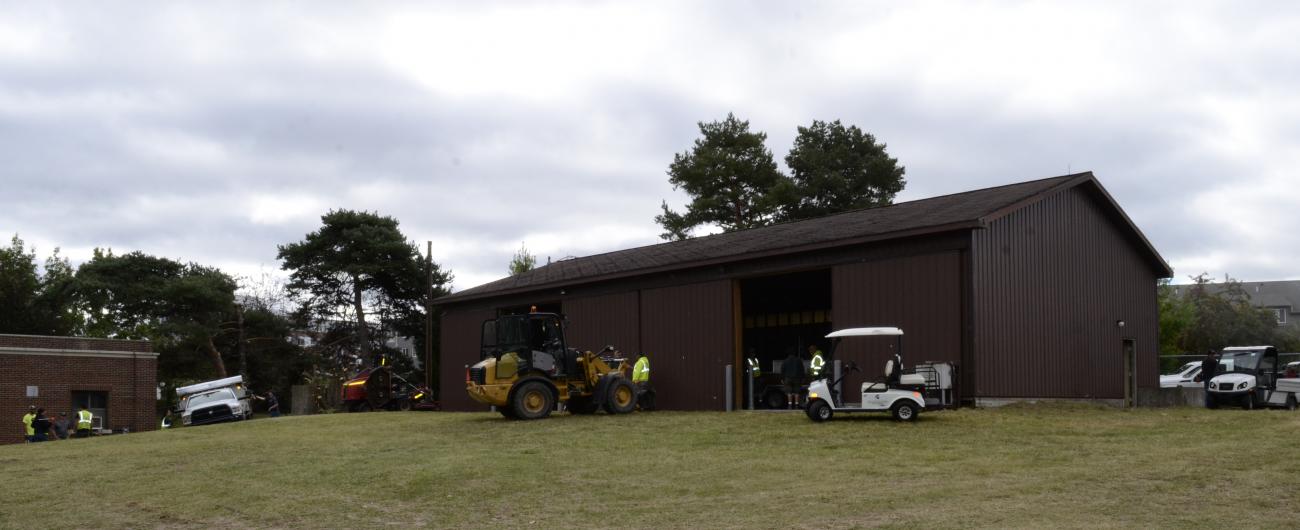 Anthony Yuhasz
October 7, 2019
On Sept. 4, several dozen IPF Landscape Services staff members descended on the site of the former River Water Research Center, near the intersection of Kalamazoo Street and Harrison Road, to clear years of plant overgrowth and clean out unused office and storage space, in preparation for its use as a regional substation for snow removal, grounds maintenance and post-event trash collection. 
"By establishing a Landscape Services substation in the northwest corner of campus — 300 acres that house the busiest event-related activities as well as the 1855 Place complex — we will be able to more rapidly respond to needs for snow and ice removal," said Matt Bailey, Landscape Services manager.  
Bailey added that in addition, they will be able to provide more timely maintenance, litter removal and gardening services to area facilities, and reduce expenses and travel time associated with driving equipment from the existing Landscape Services main shop. 
As part of the space allocation change, IPF will fund the cost of a replacement pole building in the farms district for Fisheries and Wildlife to store its boats and associated equipment.  
"By leveraging economy of scale with a centralized location, we expect to facilitate more efficient operations, and reduce the maintenance budget of this area by 5% by 2023, equivalent to $88,500 a year," Bailey said. "Taking into account all of the expenses incurred as part of this reallocation, we should be able to realize pay back in less than three years." 
The substation not only will provide indoor storage of seasonal equipment, reducing weather-related decay, but it also will allow for stockpiling of materials, such as salt and brine, closer to the athletic corridor and 1855 Place. It also will reduce fuel consumption and drive time of mowers and plow equipment, saving over $7,000 a year.