Student employee brings a different skilled trade to IPF: music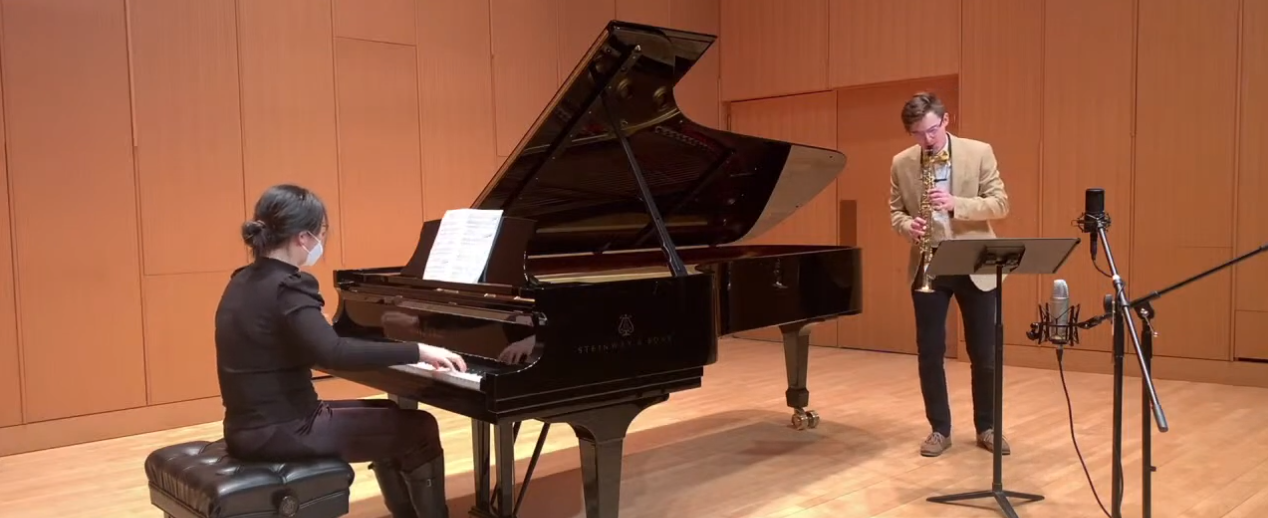 Danielle Fowler
May 28, 2021
Noah Miller has been a student employee with IPF's asset management team since 2018, working with Kelly Feister, asset management and preventative maintenance coordinator, to help maintain accurate and standardized equipment records for tradespeople across IPF to use in their day-to-day work. 
"We're the glue that connects departments with resources," Miller said. His work ensures that IPF employees have up-to-date equipment information right at their fingertips through their phones.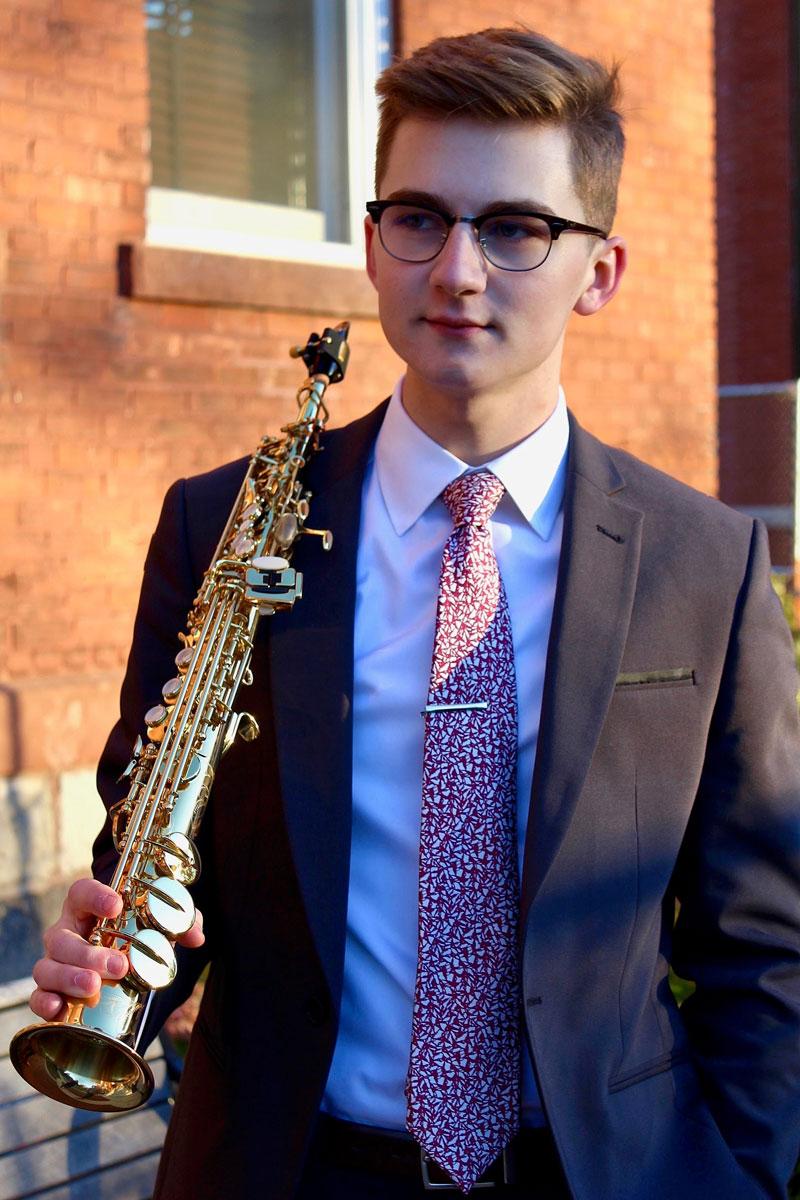 Miller has also served as the keeper of institutional knowledge on the team, bridging the gap between a change in personnel and passing along his history and knowledge base to Feister. 
"He has a large leadership role to fill for a student position," Feister said. "I have trust in him that he knows what he's doing, and that he's doing it to the best of his ability."
Outside of IPF, Miller is a music major graduating this year with a bachelor of music in saxophone performance. Feister has worked collaboratively with Miller to accommodate his changing schedule that includes not only classes but an audio engineering internship, teaching private saxophone lessons, and numerous rehearsals and performances.
"Having that flexibility really takes a lot of stress off my shoulders," Miller said. "I feel more ready to work and have a big incentive to keep working at IPF because Kelly understands that and works with me." 
Throughout Miller's time at IPF, Feister noticed a connection between what seems like separate worlds: skilled trades and music performance.
"We work with skilled trades, masters of a trade," she said. "Noah is a master in another skill set. It's a different type of skill set that sounds different, looks different, feels different. But they can all work together."
Miller agrees. "You see a carpenter make a beautiful piece of furniture, that's something you can admire for the skill itself," he said. 
Much like that piece of furniture, which was created not only by skilled hands but by years of experience and training, a performance by a musician is also the culmination of years of hard work. "We all take pride in our craft," he said.
Miller's senior recital, "The Upside Down," is available on YouTube.