Profiles in Power: Donna Jones and Cher Briggs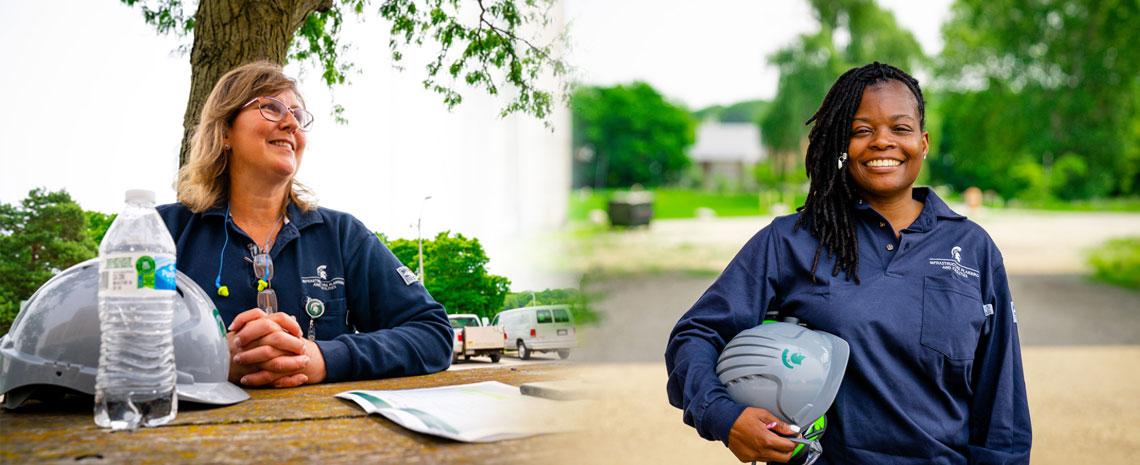 Danielle Fowler
July 29, 2021
The field of power and water has traditionally been a male-dominated one, but today we're highlighting the first two women at MSU to become stationary engineers, a position that Henry Ford occupied before creating the Ford Motor Company.
Stationary engineers are those who operate, troubleshoot, and oversee industrial machinery and equipment including boilers, steam and gas turbines, pumps, gas compressors, generators, motors, heat exchangers, and more.
All of this work is done at the T.B. Simon Power Plant on Service Road. It's a building you may be familiar with, though you don't know it: it belongs to those iconic towers you can see from almost anywhere.  It's here that electricity and steam are produced to power campus and to provide heating and cooling for campus buildings.
The Power Plant is critical infrastructure at MSU and operates 24 hours a day, seven days a week, even through a pandemic.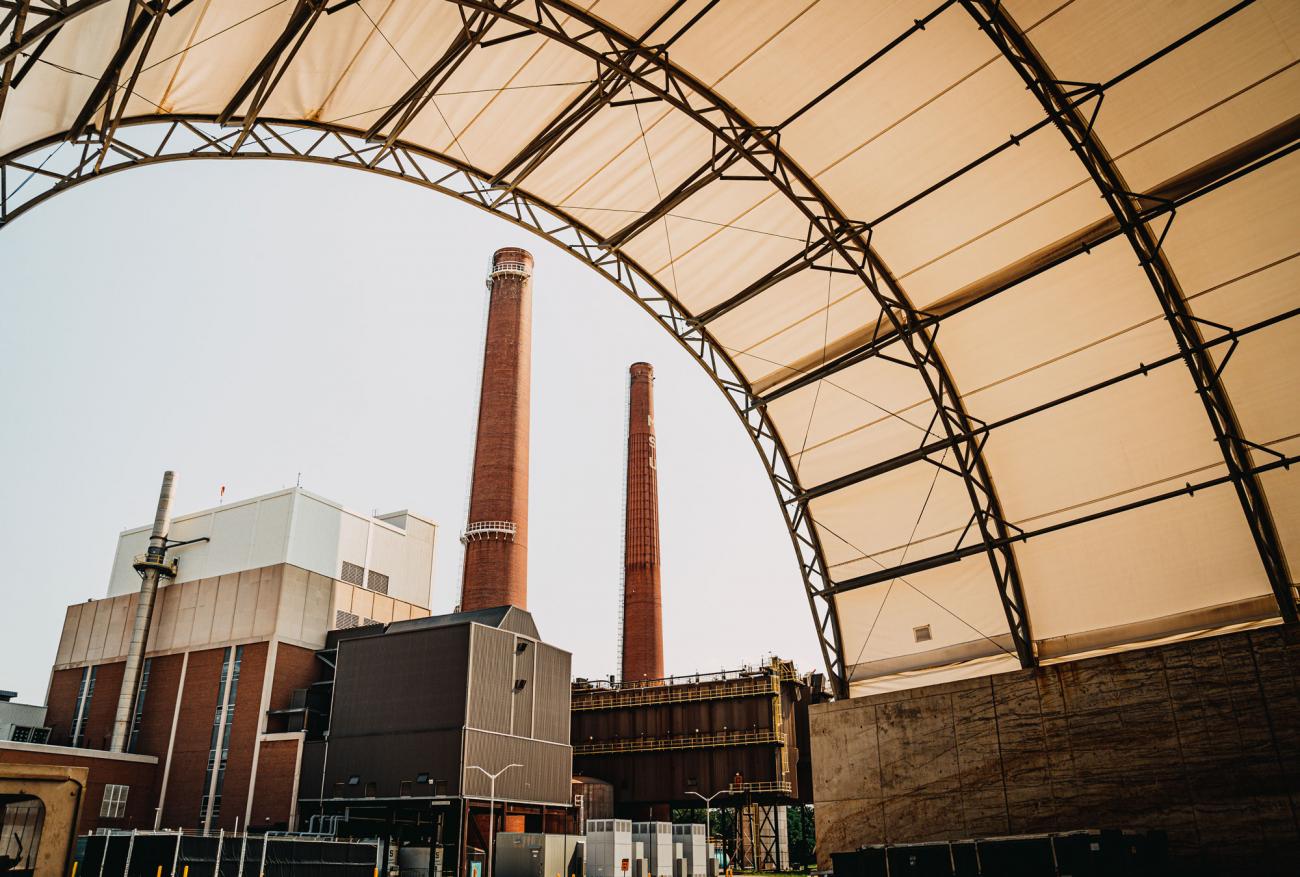 Sherri Jett, the first female director of MSU power plants in the over 100 years of MSU generating steam and power, described her and her team's role at MSU. "The work we do is largely unseen, unless something goes wrong," she smiled.
"If all of a sudden the steam or electricity is not there, or your buildings aren't heated and cooled, or your computer won't charge, then campus is reminded that we're here."
Donna Jones
Donna Jones is the first woman at MSU to be promoted to a stationary engineer. Originally from North Dakota, Jones is a graduate of the Bismarck State College Process Plant Technology program. She began her career at MSU at age 24 as a Boiler Operator 1.
"We took care of all the equipment in the basement, checked pumps and coal mills, checked cooling towers, rodded out every ash hopper," Jones said. "We were always busy and it wasn't easy."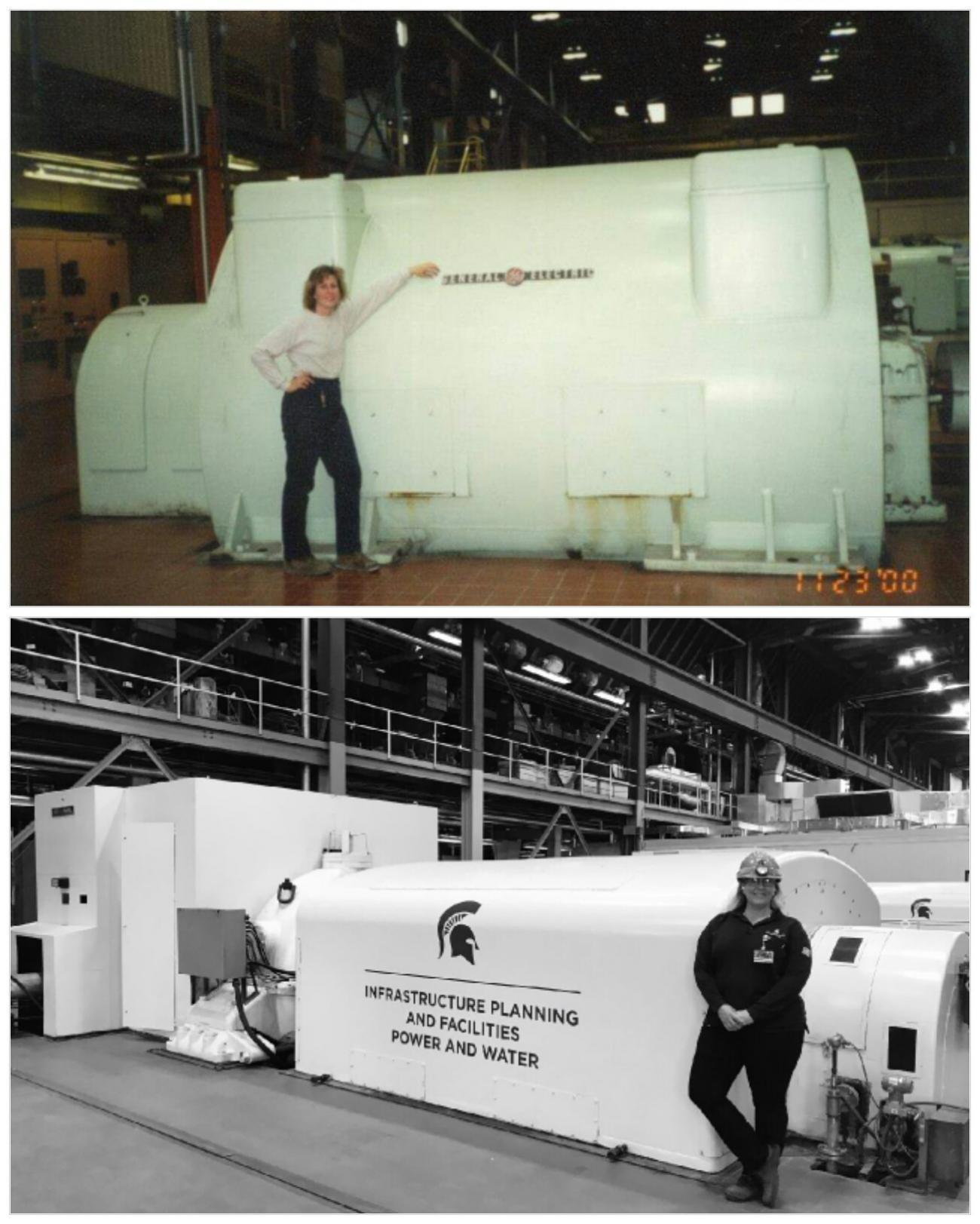 Despite the long hours and physically demanding work, Jones enjoyed the challenge. Her competitive nature helped her find her place at the Power Plant and among her colleagues.
"It took a long time to build that trust," she said. "I was pretty competitive when I was younger and I challenged many guys to prove who was stronger, mouthier and braver. We joked ruthlessly with each other."
It can be hard to be one of the only women in the workplace, but the power plant is different than your average office job. The team often works weekends and holidays together doing tasks that required coordinated effort to complete and stay safe while doing so.
"You work swing shifts with the same crew twelve hours a day, 84 hours every two weeks, plus overtime—they kind of become your second family." Jones laughs. "Dysfunctional family, but still a family."
That camaraderie has stayed with Jones throughout her 28-year career at the plant.
"I'm proud to be a part of a team where I can say we've built trust and respect," she said. "There's not one guy here who wouldn't go out of their way to help me. If I ask for help, they know I'm really having a problem."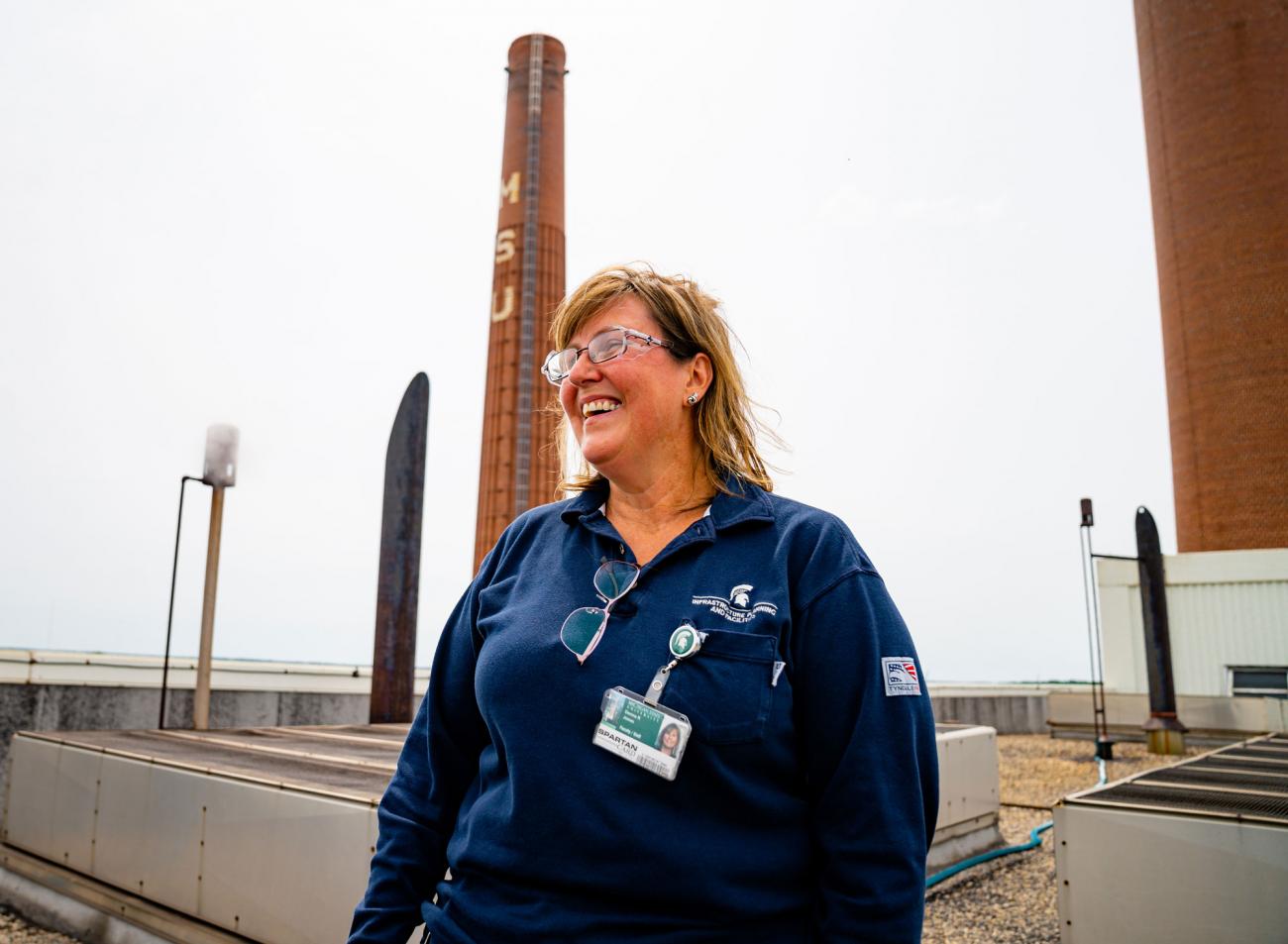 Cher Briggs
Cher Briggs, originally from Detroit, is the first Black woman and second woman at MSU to be promoted to a stationary engineer position.
"Even as a kid I always liked to put things together, see how they worked. I would think, 'Why is it working like that?'" Briggs said.
But in her younger days, Briggs' search for a career led her to enroll at Wayne State University's nursing program. Eventually she realized the program wasn't the right fit and took a position as a seasonal laborer at Detroit Public Schools while she looked at other options.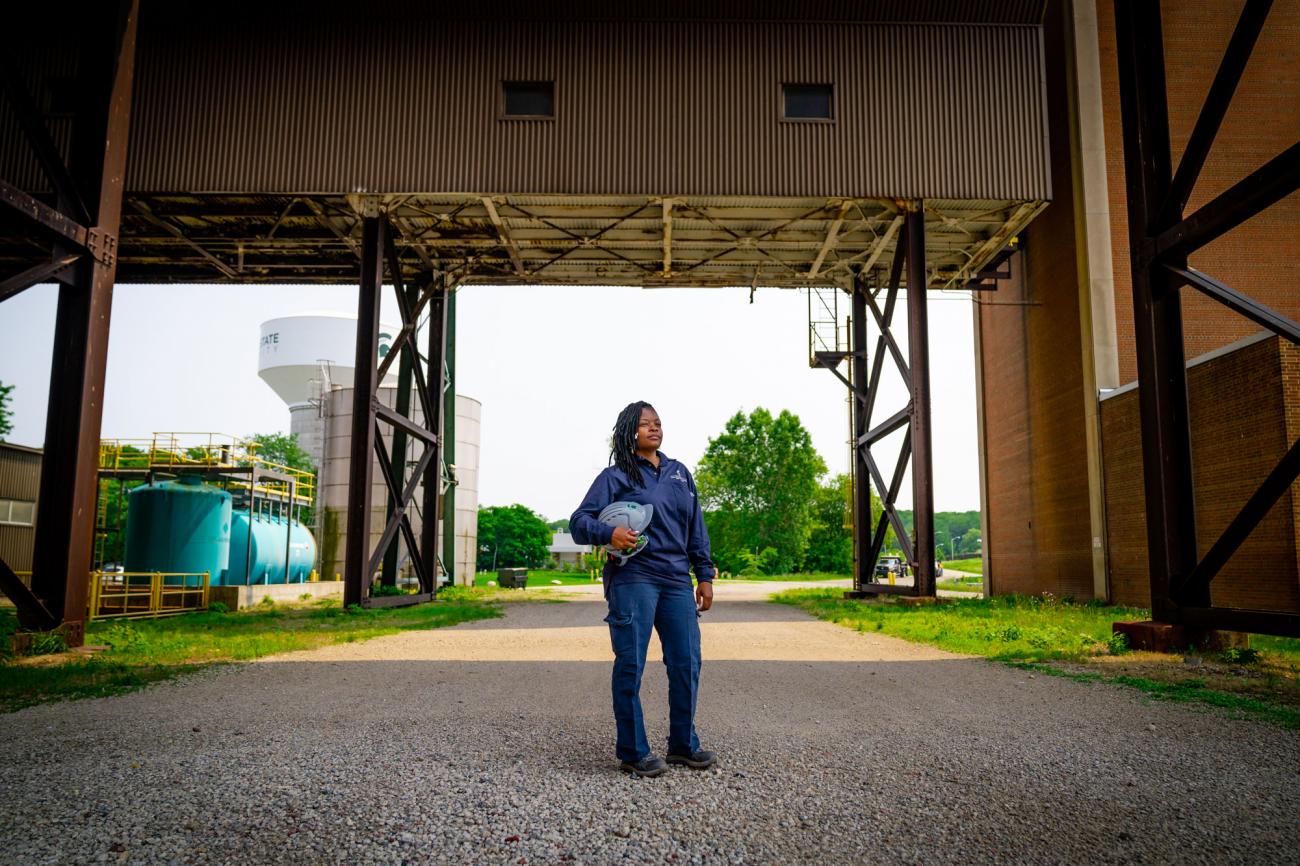 "I ended up doing secretary work for the housekeeping supervisor," she said. "He liked my work so much that he wanted to keep me on, but the only way to do it was for me to take the custodian test."
While she was preparing, Briggs started to notice the engineers at the school system and realized that career path may be a good choice for her.
"Before Detroit Public Schools, I never paid attention to engineers working with power, I just felt the heat come on," she said.
When she started to ask them about their job duties, they told her about a paid apprenticeship program that was accepting applicants. She applied, didn't hear back, and focused her sights elsewhere.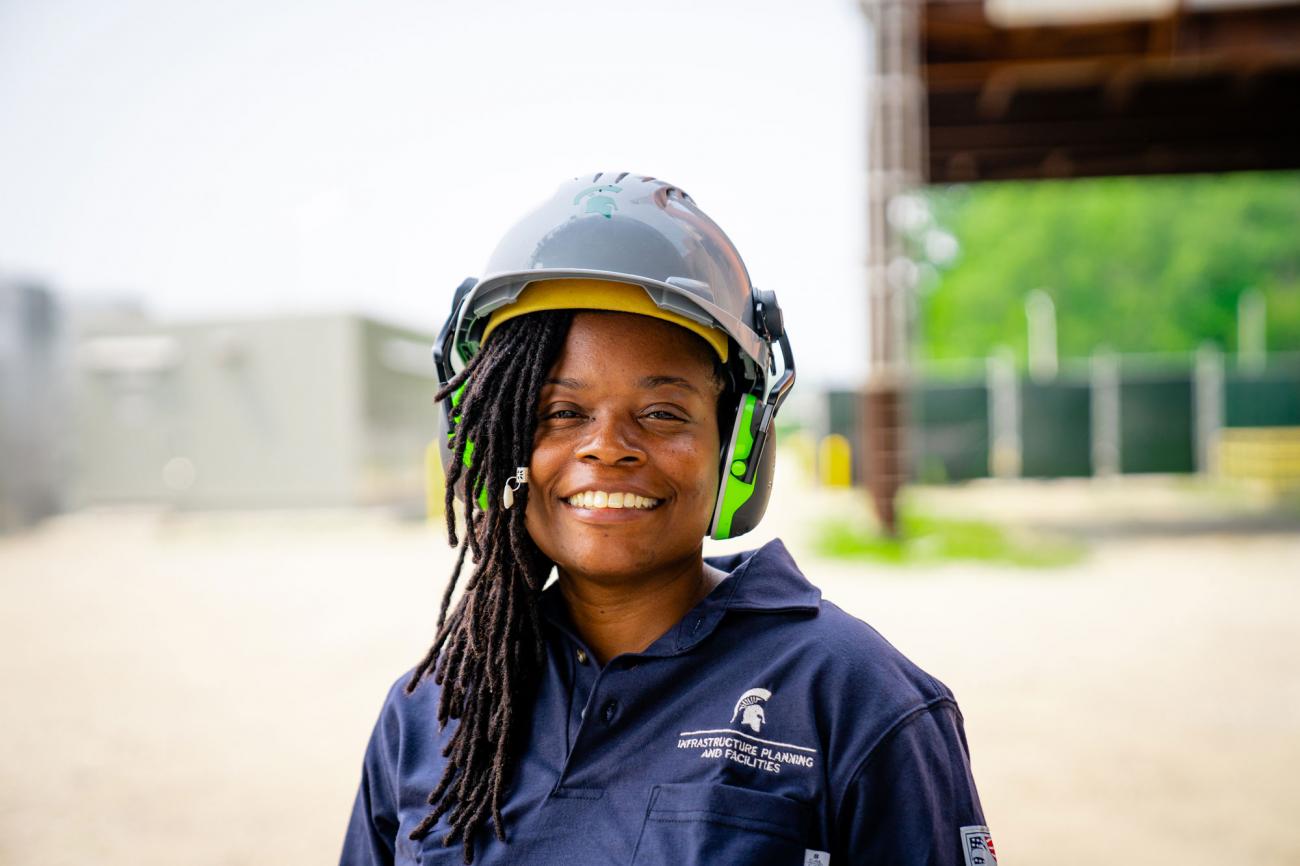 Two years later the program reached out with an opening, and Briggs took it. And now that she's at the power plant at MSU, she realizes the importance of what her and her team do on a daily basis.
"I used to just flip on the switch, I never knew that this—" she gestured towards the Power Plant—"makes power."
And at MSU, making power means powering labs and research, keeping classrooms open, and supporting Spartans in getting a world-class education.
"Sometimes a job can feel like you're just there, you're not helping anything, you're not doing anything," Briggs said. "But at MSU, it's refreshing knowing what—and who—depends on us."