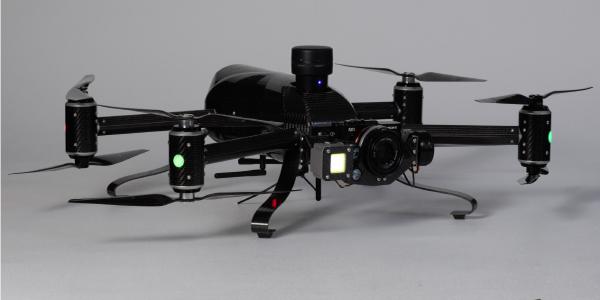 July 2, 2019
They fly, they creep, they crawl, they even take pictures; they're drones, and they not only save time, they save money.
Staff at the T.B. Simon Power Plant have been employing drone technology to visually inspect the inside of the seven-story-tall boilers, a job that normally requires many staff hours and extensive scaffolding deployment. 
The drone, known as Legacy One, specializes in maneuvering in confined spaces. It flies around the inside of the boiler, capturing high-definition video of its condition. The results allow plant staff to target problem areas for repair as each boiler is taken offline for planned maintenance.
"The video and pictures from the drone help identify areas internal to the boiler which require repair so that targeted scaffolding can be installed to make the repairs," Sherri Jett, IPF director of utilities, said. "This approach eliminates having to install extensive scaffolding to visually inspect the boiler to identify areas for repair."
Plant staff plan on using the drone again to conduct the Unit 4 boiler outage in the fall.
The plant is also looking into incorporating robotic boiler tube crawlers in inspections. These machines magnetically cling to the boiler walls, slowly crawling over their surface identifying problem areas; some even have power washing capabilities.
"We have just begun the process of investigating the available technologies and technology providers," Jett said. "We hope to have one selected in time for the Unit 4 outage this fall."