Spartan fans get a chance to own a piece of MSU history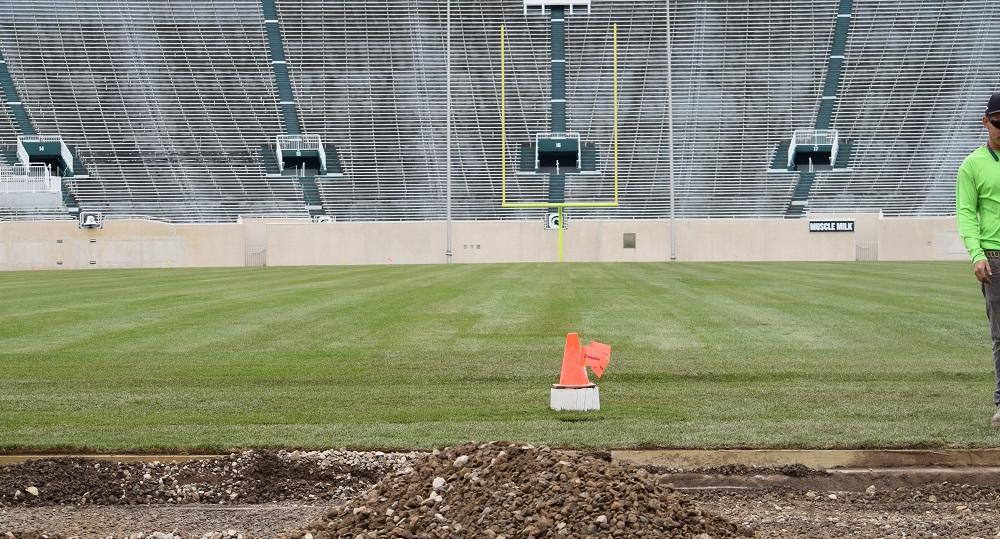 May 22, 2019
In April, the turf field was replaced at Spartan Stadium to improve the quality of the playing surface, which had become worn after years of play. About 200 rolls of the old turf was sold through the Surplus Store to Spartan alumni and fans.
"The goal was to try something new and give Spartan fans the unique opportunity to own a souvenir of the Stadium. The sales also helped return funds back to MSU Athletics," said James Ives, MSU Surplus Store and Recycling Center project and events coordinator. "It presented another way in which we demonstrate our commitment to sustainability."
Spartan Stadium has received the Sports Turf Managers Association (STMA) Field of the Year honors twice, making it one out of four collegiate football fields in the country who have received the award twice.
"Spartan fans were honored to get some of the playing field," Ives said. "They could use it to fill spots in their lawn or make a mini field in their backyard; the sky is the limit with an active imagination."
The rolls of turf were sold for $10 each, and it was a sellout. IPF staff learned many lessons during the entire process, and they plan to use this knowledge in future field replacements.