Spartan Stadium welcomes new art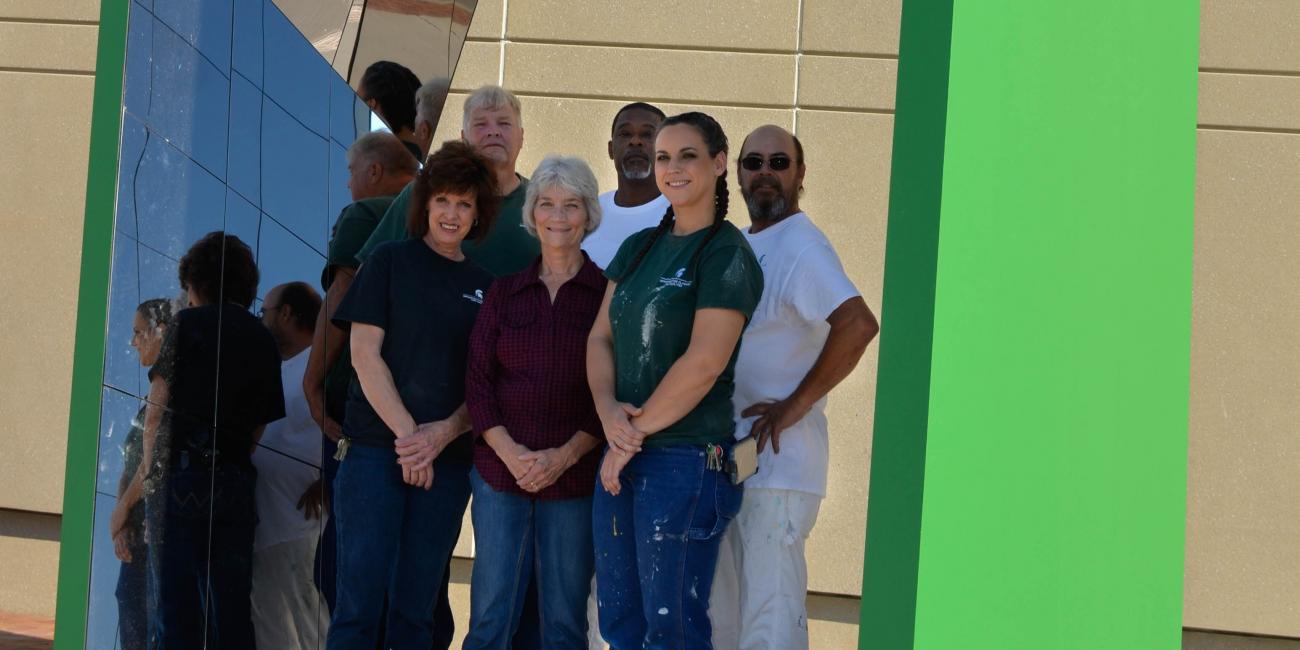 October 5, 2018
The newest piece of artwork, "Rivers Run Through Us," has been installed in front of Spartan Stadium after one year of work from design to installation. 
In 1999, the Board of Trustees approved the Public Art on Campus initiative that dedicates one half of one percent of a major construction or renovation project's budget to public art. This specific installation's funding came from the culmination of various Athletic Department projects. 
"This arch built itself… the intention was to celebrate the people who gathered around the university, making it an axis of the community," said creator Brad Howe. "It serves as an experiential metaphor for the process of transition and transformation, of seeing one's self fragmented in reflection, and moving through it. This is one of the fundamental gifts of a university."
IPF has three representatives – Steve Troost, Deb Kinney and Chris Barnes – on the Public Art on Campus Committee who help coordinate the Public Art on Campus initiative. The committee is advisory to the Provost and the Executive Vice President for Administrative Services. After the committee identifies artists or artwork to potentially be installed, IPF manages the commissioning agreement with the artist and works with the client and committee to approve the location, design and installation of the artwork. 
Beyond the artist and his fabrication team, about a dozen IPF staff helped bring the project to reality. IPF crews installed the sculpture and then painted it. The IPF staff who painted the artwork are Pam Hebeler, Deb Russell, Jessica Partain, Mike McPherson, James Leonard and Dennis Wilcox. 
"Each art installation provides its own unique set of circumstances that impact the project's journey," said campus planner Steve Troost. "The ability to use IPF specialists for various aspects of the implementation provided coordination efficiencies, cost savings and schedule adherence, while providing a high-quality finished product that the entire Spartan community can be proud of and reflect upon for years to come."