Spartan "Warriors" fight to reduce waste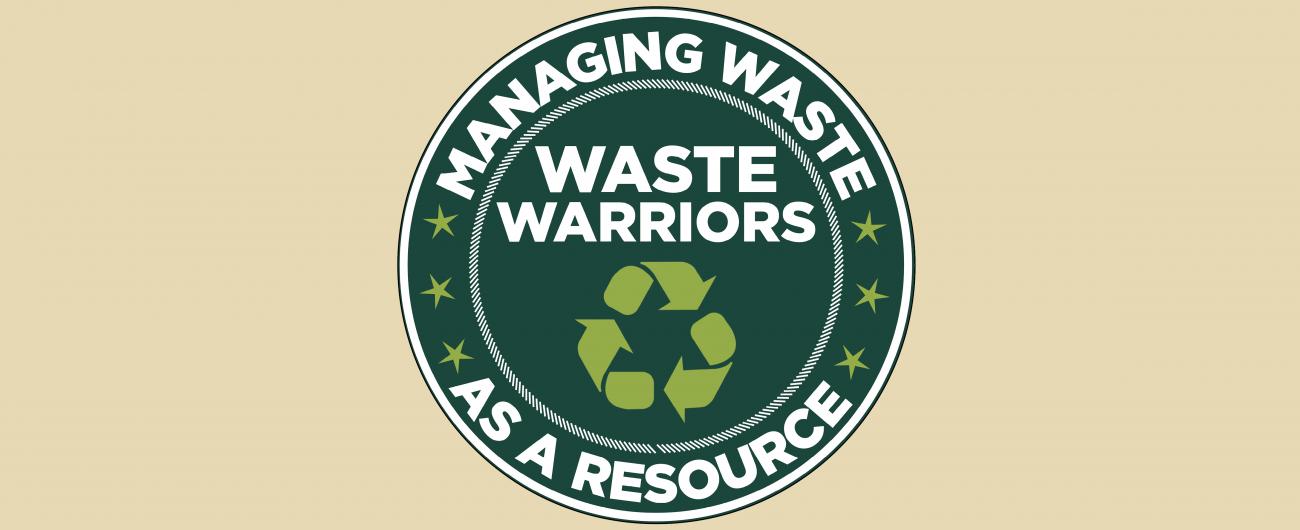 August 12, 2019
Let's face it, MSU is all about being green. From our beloved school colors to the beautiful landscape of campus, it's our color. But there are some Spartans who take being green to the next level, the Waste Warriors.
Waste Warriors are faculty and staff members who are committed to help campus reduce, reuse, recycle and refurbish materials. Those who sign up for the program will be offered additional waste diversion services such as surplus item collection, composting, and glass and Styrofoam recycling. They also receive a newsletter with recycling updates, invitations to special events and fun zero-waste living tips.
The Waste Warrior program's mission — divert more waste away from landfills and educate people on how to adopt a zero-waste lifestyle — is generating positive change for MSU and the world.
"Our campus diverts 50 percent of all waste materials away from landfills," said Katie Deska, education coordinator for the Surplus Store and Recycling Center. "We are aiming for a 70 percent diversion rate by 2024, and the Waste Warriors are a huge part of reaching this goal." 
Deska, who started with IPF in October 2018, oversees the program. She is excited to help Waste Warriors find fun in minimizing waste and initiate positive change in their spheres of influence. 
"Being a university with a material recovery facility is pretty rare, and it is especially unique that we are linked with Surplus," Deska said. "It offers a good opportunity to teach about highest and best use of resources."
Any MSU faculty or staff member can become a Waste Warrior. Those who have space for bins in their work area are eligible for the opt-in services, though anyone with a passion to help manage waste as a resource is invited to sign up.
"We are in our recruitment phase," Deska said. "We have 141 Waste Warriors right now, representing over 35 buildings and the support of multiple IPF team members. We will begin rolling out the opt-in waste diversion services fall semester." 
The goal is to have 240 Waste Warriors signed up by the end of September.
"We want to show that Spartans care about reducing waste and helping the environment," Deska said. "The Waste Warriors program is creating a community of like-minded people from around campus who are willing to put in the extra effort to make a difference."
Deska and the Recycling Outreach Team will be tabling at the IPF building the week of Sept. 16. "We encourage anyone who's curious about the program or wants to sign up to come see us, or drop us an email."