STEM facility blooms from dormant power plant roots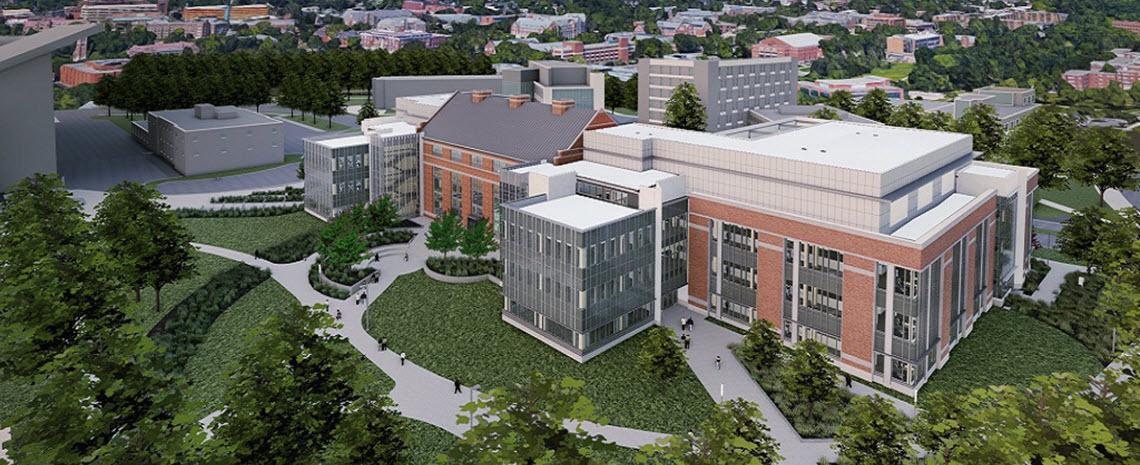 July 9, 2020
It's hard not to notice the two huge additions rising adjacent to the old Shaw Lane Power Plant. A myriad of activity is resulting in the erection of a first-of-its-kind for MSU – a STEM teaching and research facility constructed using mass timber.
Since its decommissioning in the 1960's, there's been a lot of interest in the site from different colleges, but there's never been the funding available to remediate the old plant. The cost of removing the asbestos and lead, not to mention the cost of removing the three-story boilers made most attempts at refurbishing the site economically unfeasible.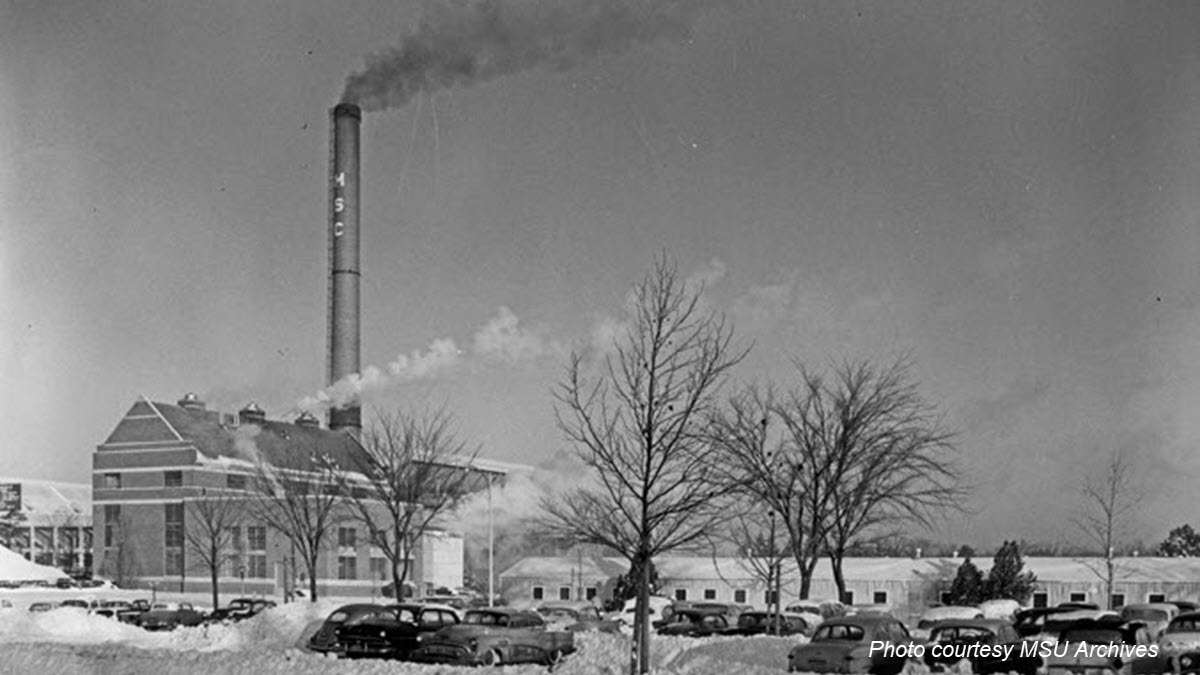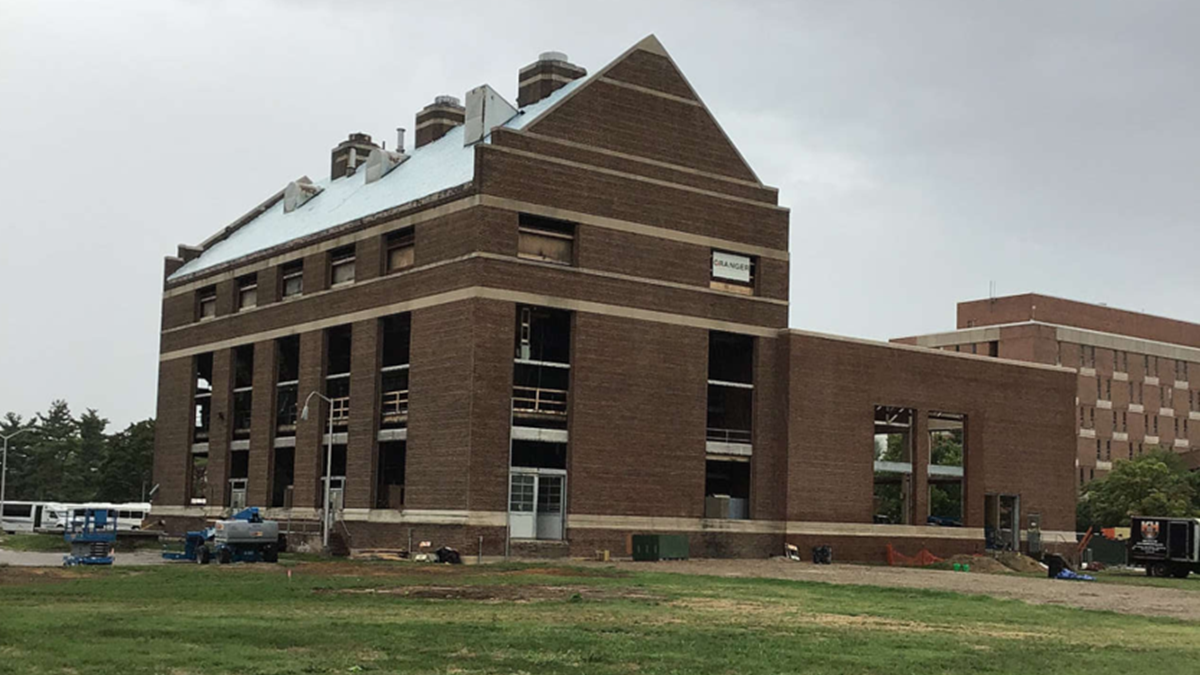 "Originally, the plan was to build a separate STEM building adjacent to, but not incorporating the plant," said Ken Gottschalk, IPF Planning, Design and Construction project manager." However, the State of Michigan was able to provide the funds that made incorporating the rich history of the old plant a possibility."
Initially designed as an L-shaped addition wrapped around the plant, the choice was made to instead add north and south additions to the plant so that its architecturally significant west side, with its huge windows, could remain exposed.
"We were planning on traditional steel construction for the project when we were approached by MSU Department of Forestry staff, who knew of a mass-timber product that could be used instead that would also serve as a teaching tool for their students," Gottschalk said. "They asked us to do a cost analysis, and it turned out to be cost neutral." He added, "This will be the largest mass timber structure of its kind in Michigan and the first use of mass timber on campus."
The mass-timber product offers several benefits over traditional steel. It is a carbon-sequestering product, harvested from old-growth trees just prior to their demise, as part of a forestry management program. It also offers better fire protection than steel. In the event of a fire, the product creates an exterior "char layer" that acts as insulation to the interior of the wood, allowing additional time for occupants to safely exit the building.
"Several elements of the old plant were retained to lend an architectural/historical aspect to the project," Gottschalk said. "The center boiler was kept and will serve as the project's "art on campus" element." He added, "Artist Refik Anadol is using the interior of the refurbished boiler to project artificial intelligence composed art."
With so many stakeholders involved in the project, each with unique requirements, consultants helped to ensure spaces were created that would be cutting-edge, flexibly designed and optimal for student needs now and in the near future.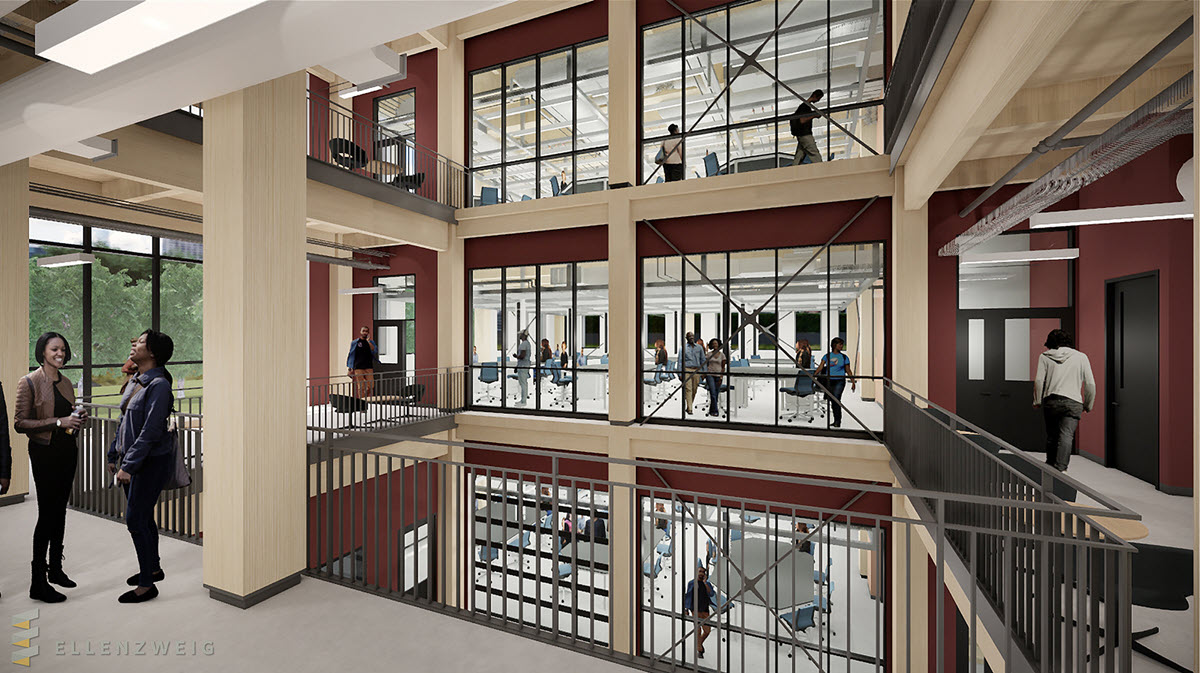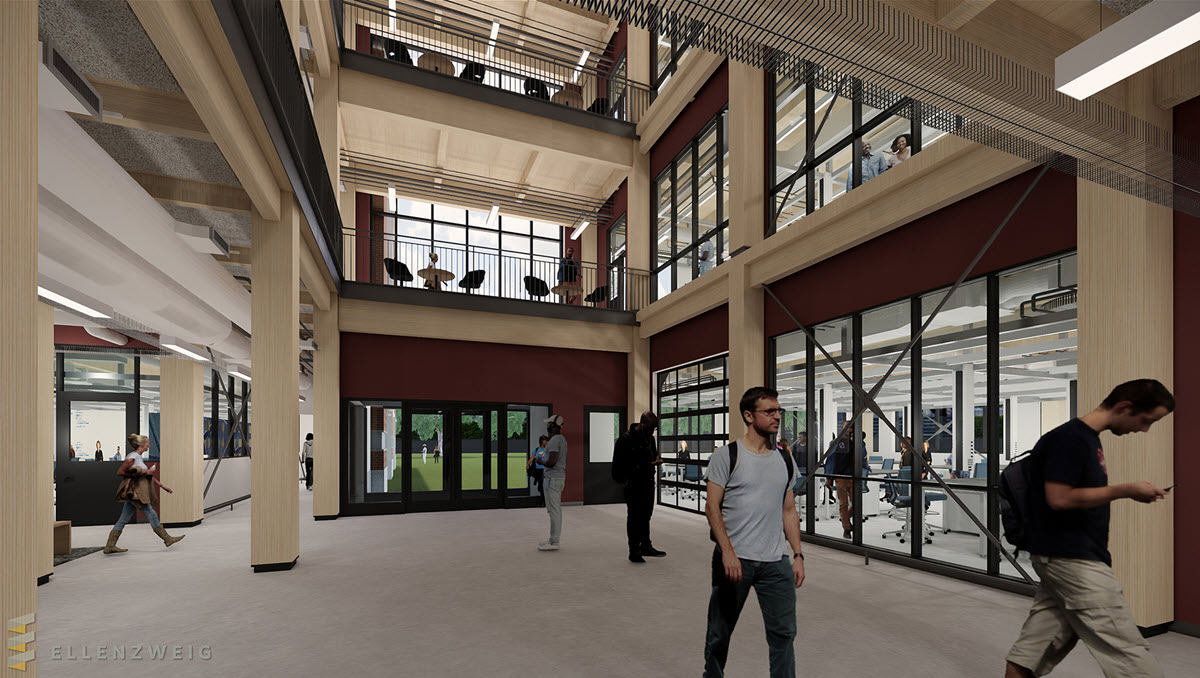 "The architect's intent was to create the feeling of warmth from the wood structural elements, almost as if the building is giving you a "hug" as you enter," Gottschalk said. "Users will also see a lot of exposed industrial elements, used to give a historical perspective to the very modern building."