Students and IPF work together to plant new materials, build bridges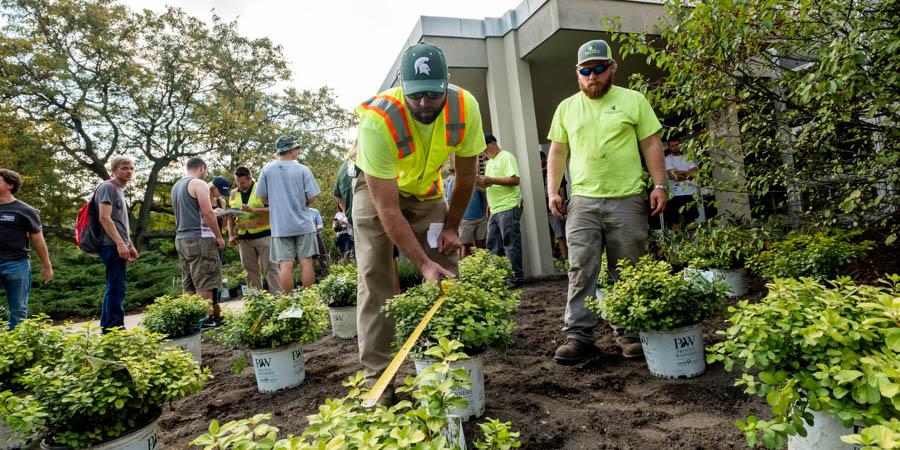 November 15, 2018
MSU Horticulture, Turfgrass and Urban Forestry students recently teamed up with IPF Landscape Services to install 275 plant specimens and material around the entrances of Conrad Hall.
"The projects that Landscape Services provide for my students are an invaluable resource for true, hands-on learning opportunities," said Marcus Duck, a faculty member in the Department of Horticulture whose class helped with the installation.
The collaboration has been an essential part of Duck's course for nearly 10 years. In class, a landscape architect asked students to think critically about the entrance to Conrad Hall, which includes an overhang and requires plants that need less water and are more shade tolerant.
In the field, IPF's site crews were given the opportunity to teach students the skills required to install those plants successfully.
"It's beneficial for the students to take what they have been learning in class out into the field," said Derek Proulx, IPF operations supervisor I for site crews. "They get to look at the scope of work for a large project from an architectural standpoint and layout and design a landscape bed from start to finish while learning proper planting techniques."
"It also gives the crews working out in the field every day an opportunity to step up and teach what they have learned during their career," Proulx added. "A lot of guys really enjoy getting a chance to teach somebody."
Proulx explained the long-time collaboration with Duck's classes as a vital opportunity to build bridges with students who, even though they major in landscape horticulture, turfgrass and urban forestry, may not know about site crews and IPF's Landscape Services.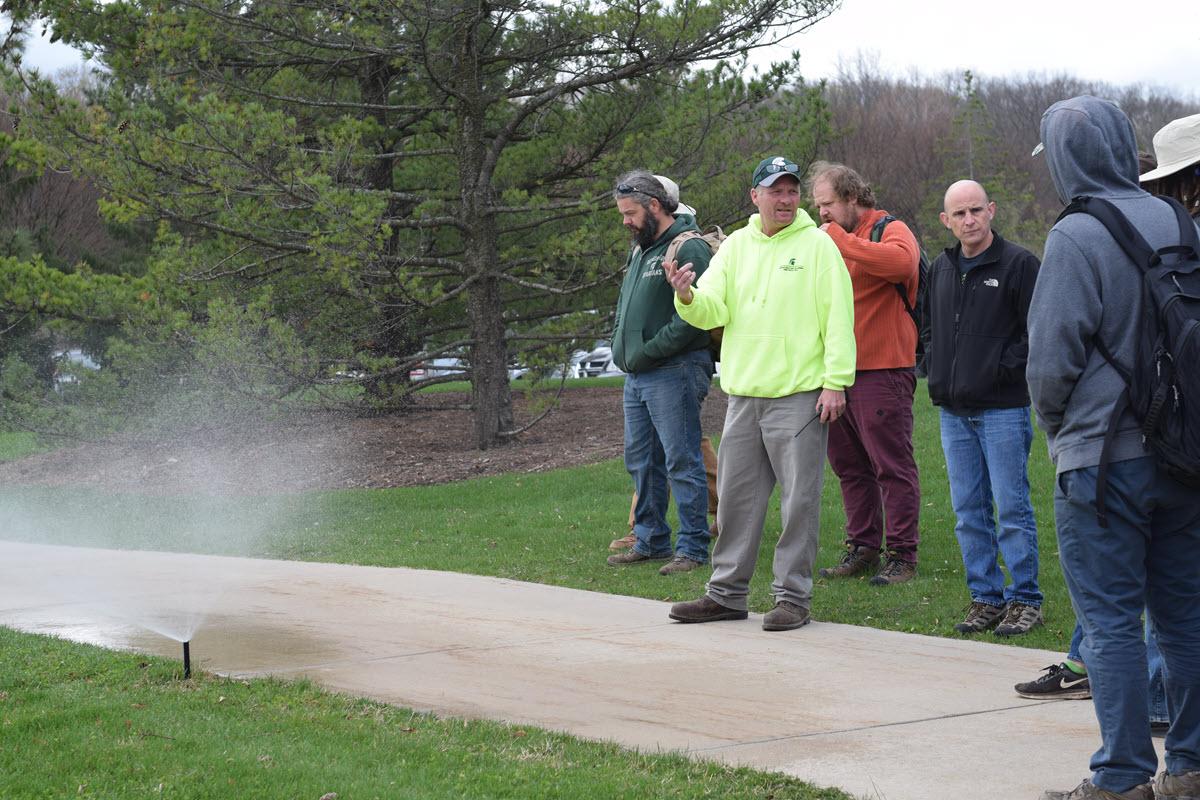 "It's cool to see their faces when they learn that, yeah, there's an MSU-based crew that takes care of all the trees and landscaping they see on campus," Proulx said.
In addition to plant installations, Landscape Services offers irrigation students the chance to walk through the irrigation system start up processes around the Plant and Soil Science Building each spring.