Technology upgrade boosts employee efficiency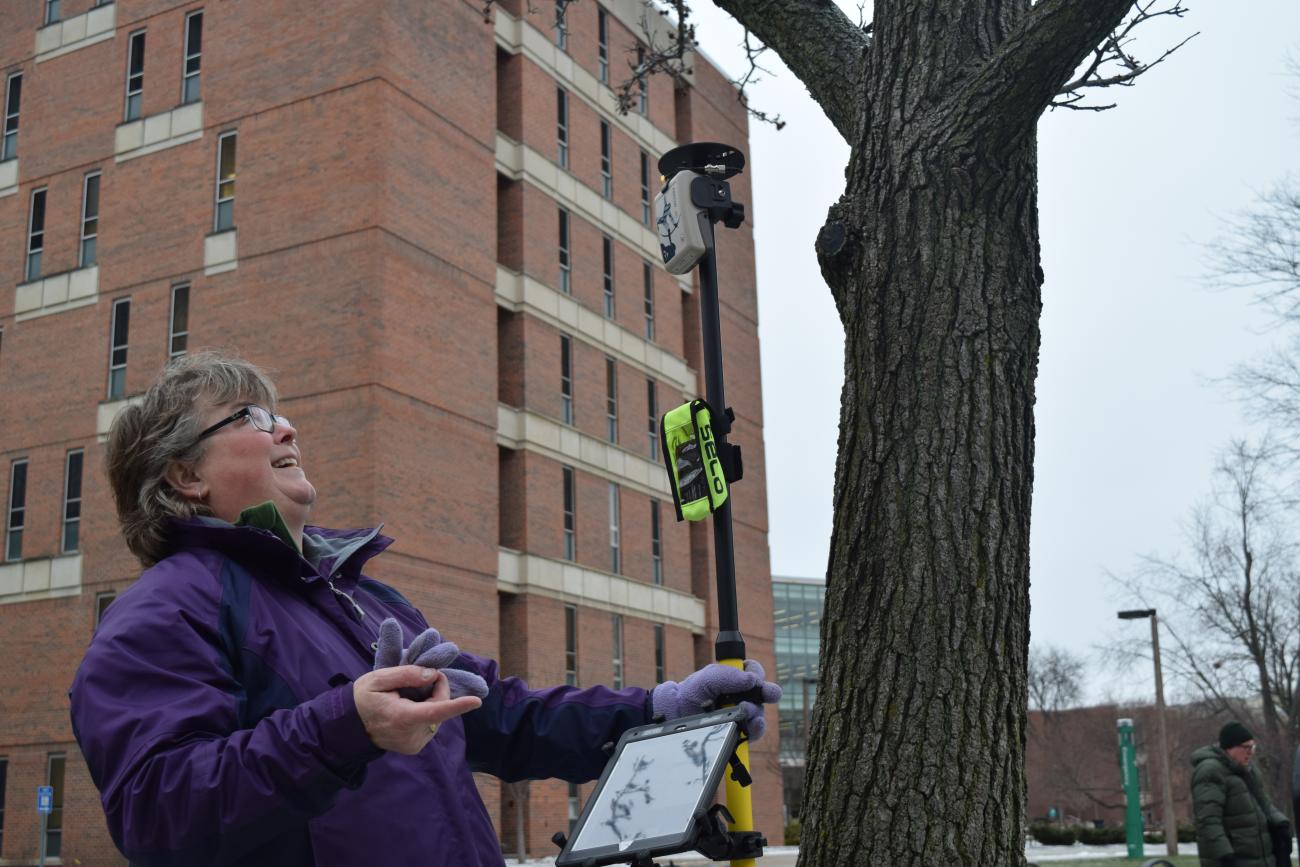 January 17, 2017
Forward thinking has long been a staple of Michigan State University. The Spartan community has embraced the blend of technology into the way we teach, learn and grow.
In accordance with the university's vision, IPF has worked to push the boundaries of productivity with the help of technological advancements.
The Landscape Services team is seeking to push the organization to higher levels of efficiency by incorporating the iPad ArcMap collector and Geographic Information System (GIS) systems into their daily tasks. The software assists crews with various tasks including outdoor litter removal, debris control and the maintenance and implementation of all horticultural material on campus.
"MSU is like its own little city, running and functioning independently," said Jeremiah Saier, landscape GIS analyst. "With the amount of variables that can arise in our daily work, being able to efficiently collect and record data combined with the ability to locate features quickly, not only prevents us from wasting time, but helps keep us within our budget."
In addition to the increase in efficiency, employees are frequently working to build upon recent advancements. Carolyn Miller, botanical technologist II, recently noticed an issue while out in the field.
"Through my confirmation work I may find shrubs labeled incorrectly or notice a tree that needs extra attention," Miller said. "There was a long process between my identification of a problem and getting it into our database system and it included walking all the way back to my office."
Miller has been working with the GIS team to streamline processes like this. Through constant tweaks and improvements to the system, crews are now capable of reporting the work they do, in addition to identifying problems that may arise across campus instantly, with their iPhone or IPad.
"This is a really powerful tool that we're starting to leverage," said Saier. "Having crews now able to collect data in the field is extremely helpful and I'm excited to see what new capabilities we're able to reach."