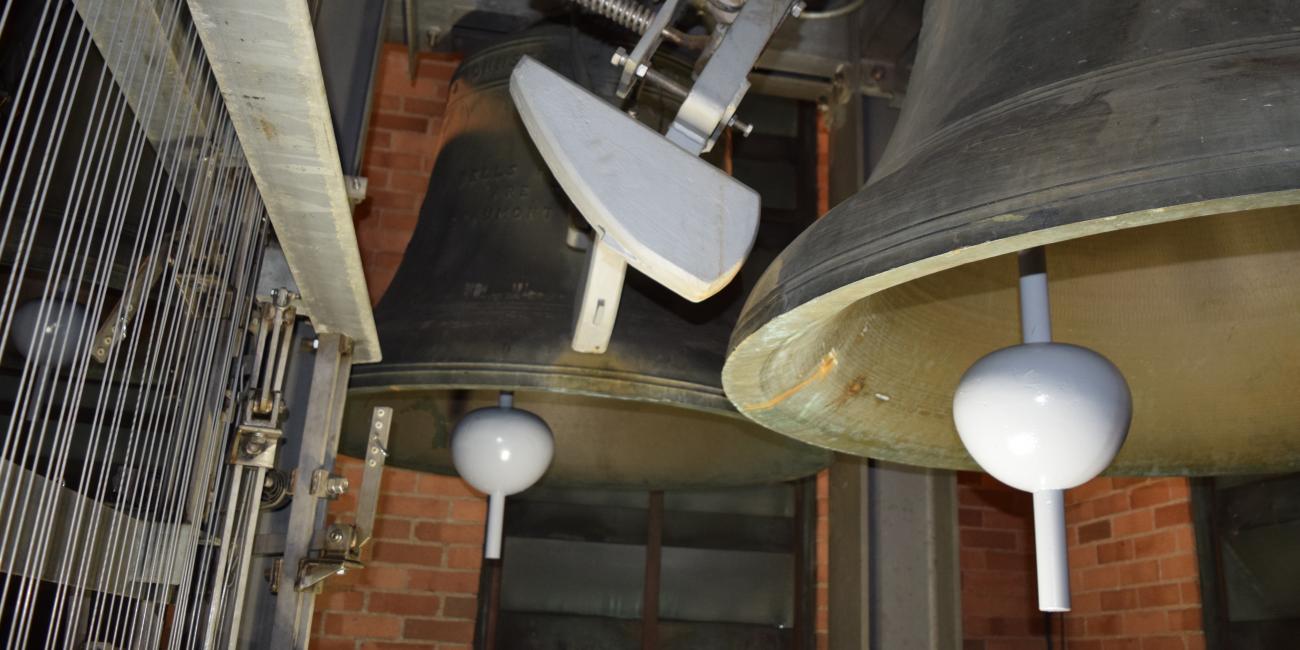 November 6, 2017
The bells of Michigan State University's Beaumont Tower sound much smoother thanks to a recent tune-up. The tower is assembled with a musical instrument called a carillon, which is a set of bells played from a keyboard. These bells, ranging from 15 to 5,500 pounds, were last renovated in 1996.
The university brought in engineers from Royal Eijsbouts, a company based in Asten, Netherlands, to change the clappers for the first time since then. Clappers are the part of the bell that swing to make the ring.
"The clappers have progressively been getting worse over the last five years," said IPF mechanic Steve Smith. "They couldn't tune the clappers to the right tone anymore so they just replaced the old ones inside the bells with new ones."
Sally Harwood, an MSU alumna, who has been playing the carillons for about 20 years, mentioned that since the clappers are made of steel, they get depressed and less circular, which changes the sound.
"They couldn't turn the clappers every year so that they're always hitting the bell at the same spot, so after 20 years they were a little worn. They didn't sound as good, but now they sound just lovely," Harwood said. "Of course, it happens gradually so you don't really notice, but once they changed the clappers it sounds so much better. It's hard to describe sound, but now it rings much more mellow."
The tower's carillon is managed by University Carillonneur Ray McLellan. He can be reached at rm@msu.edu.