Football Complex Renovation and Addition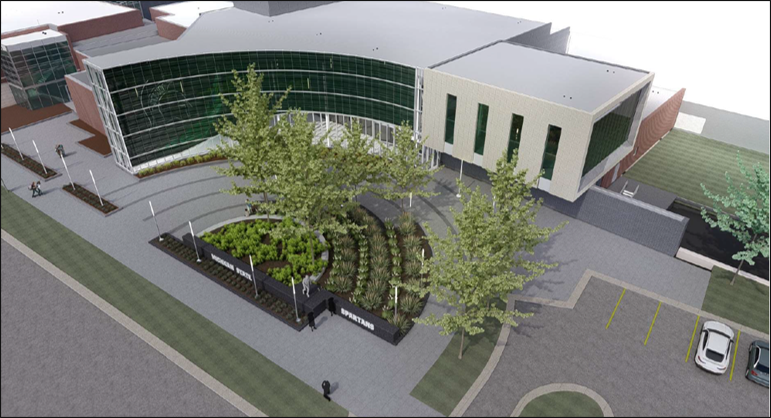 Overview of Scope:
The project will include renovated and new spaces for student athletes for wellness and recovery, student activities, improved strength and conditioning, and locker rooms; operational improvements including added equipment rooms and storage space, and a new marquee entry to the south of the building. Phase I of the project was approved by the MSU Board of Trustees at its April 2022 meeting as well as a building setback zoning variance. 
The original building was constructed in 1980 and has received several additions and renovations since that time. While it has served the program well continued investment is necessary to support the evolution of the football program including the competitive nature of the sport, and the need to have state of the art facilities in which to continue to deliver its program. The existing facility is undersized by approximately 40% in comparison to new and renovated facilities across the conference and the country.
Phase
Schedule
Construction start: April 2022
Expected Substantial Completion: December 2023
Budget
Phases 1 and 2: $67 million
Capital project number