Main Library-Special Collections-Renovate Third Floor and HVAC Updates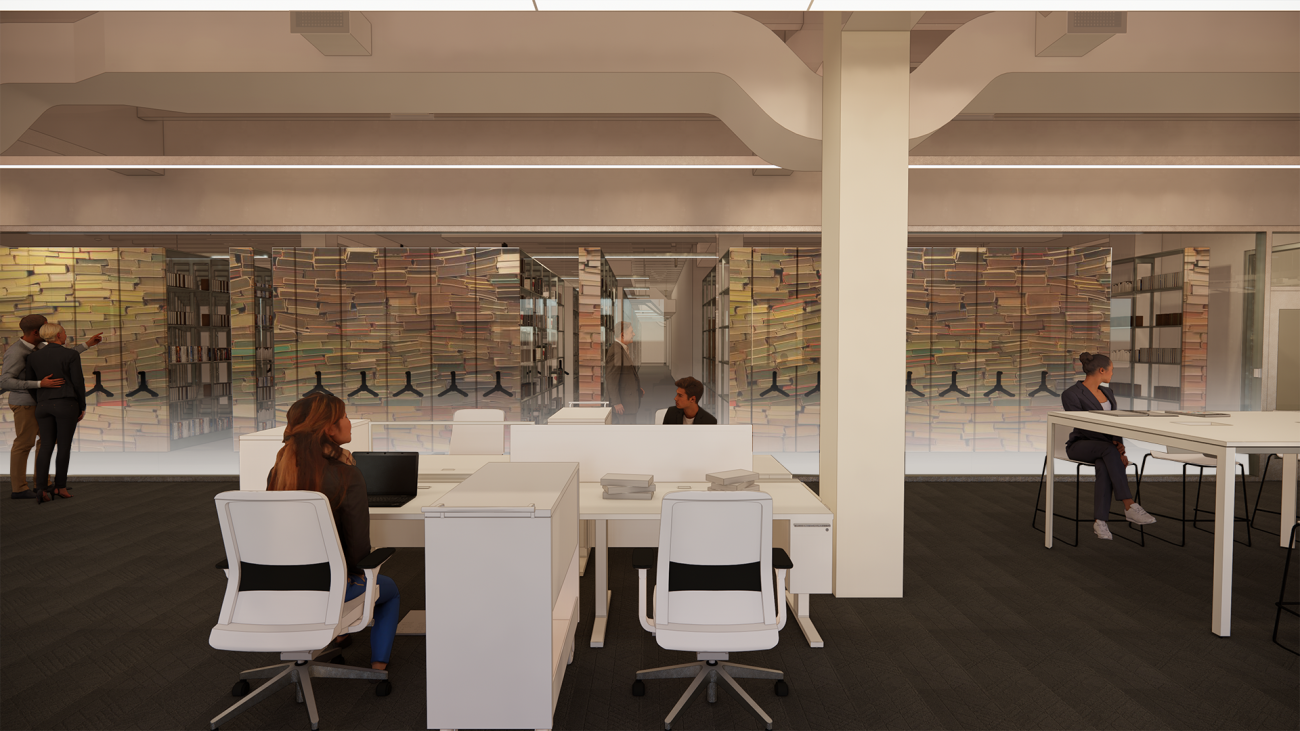 Overview of Scope
The project will include renovation of the third-floor East Wing of the Main Library to provide necessary improvements for proper temperature and humidity control necessary for long-term preservation. The work will include environmental separation and isolation from the exterior building envelope, mechanically isolated to support stringent temperature and humidity controls; relocation of existing shelving and installation of new compact shelving; and workspace for professional staff, librarians, and archivists. Coordinated capital renewal improvements include replacement of supporting penthouse air-handling units and fourth-floor HVAC improvements.
The Stephen O. Murray and Keelung Hong Special Collections is one of the world's foremost collections of distinct materials scoped in popular culture, radicalism, Michigan authors, culinary materials, and rare books. Together the collections hold over 450,000 printed works, numerous manuscripts and archival collections, and an extensive collection of ephemera. The collection is valued at about $150 million. The Special Collections has outgrown its location in the basement of the Main Library. Relocating the collections to the third floor will provide opportunity for processing the materials received as well as allowing researchers, students, and instructors to better engage with the collection of unique and rare materials. Located in the basement of the Main Library, the collections are in a floodplain and within space with an inadequate HVAC system for humidity and climate control for material preservation, putting the unique materials at risk. 
The project authorized to proceed with construction by the MSU Board of Trustees on June 16, 2023.
Phase
Schedule and Budget
Construction start: June 2023
Expected substantial completion: August 2024
$13.8 million
Capital Project Number