Campus Construction near Mount Hope Road and Farm Lane
William A. Demmer Engineering Center
–
Construction notice
What is being done?
Construction of the 10,000-square-foot William A. Demmer Engineering Center and related work that will support College of Engineering student competition teams at a facility accessible by bus and bicycle. The new building will be on Mount Hope Road near Farm Lane, east of the Scene Shop and the MSU Federal Credit Union building.
How will this impact building occupants?
During this work, construction activity will be present and entrances from Farm Lane will be in use. Use caution when driving in the area and watch for construction vehicles entering and exiting the site.
Temporary interruption of utilities will occur with advance notice.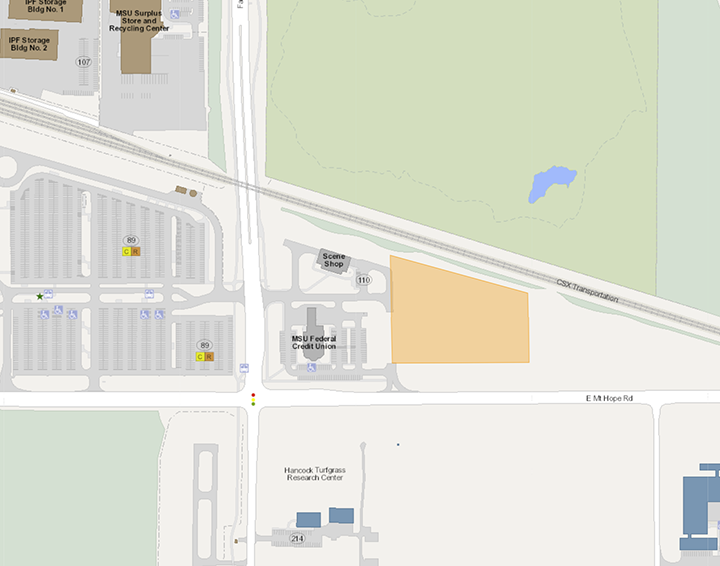 Who can I contact for more information?
Tony Gibson, project manager, at 517-899-2417 or gibsonan@msu.edu, or IPF at 517-353-1760.