How we're working to improve campus water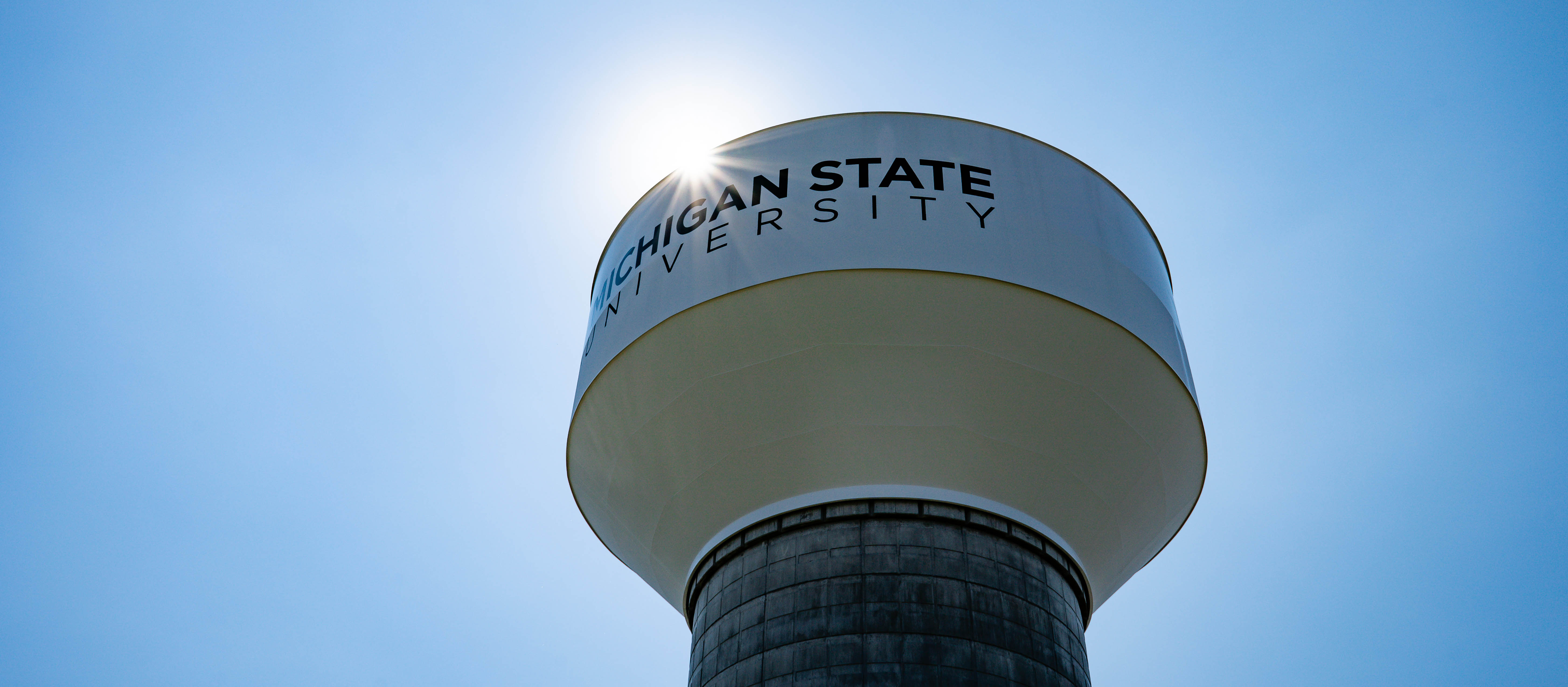 New water plant now supplying filtered water to campus
Michigan State University's new water treatment plant started supplying water to north campus in August 2020 as part of a long-term effort to improve campus water's taste and appearance by removing iron and other minerals.
While campus water is safe to drink and tested regularly, naturally occurring minerals in the groundwater that supplies MSU's water system sometimes result in complaints about its aesthetic qualities. MSU leaders listened to those concerns, and in 2018 began constructing a $21 million treatment plant that will remove the minerals before the water is sent to most north campus buildings.
Construction of the treatment plant and a 2-million-gallon water tower finished in 2019. Since construction finished, staff from MSU Infrastructure Planning and Facilities, worked with the Michigan Department of Environment, Great Lakes and Energy to test and fine tune the treatment process to ensure optimal effectiveness in removing minerals. Testing is performed regularly to ensure the water meets all state and federal water quality standards.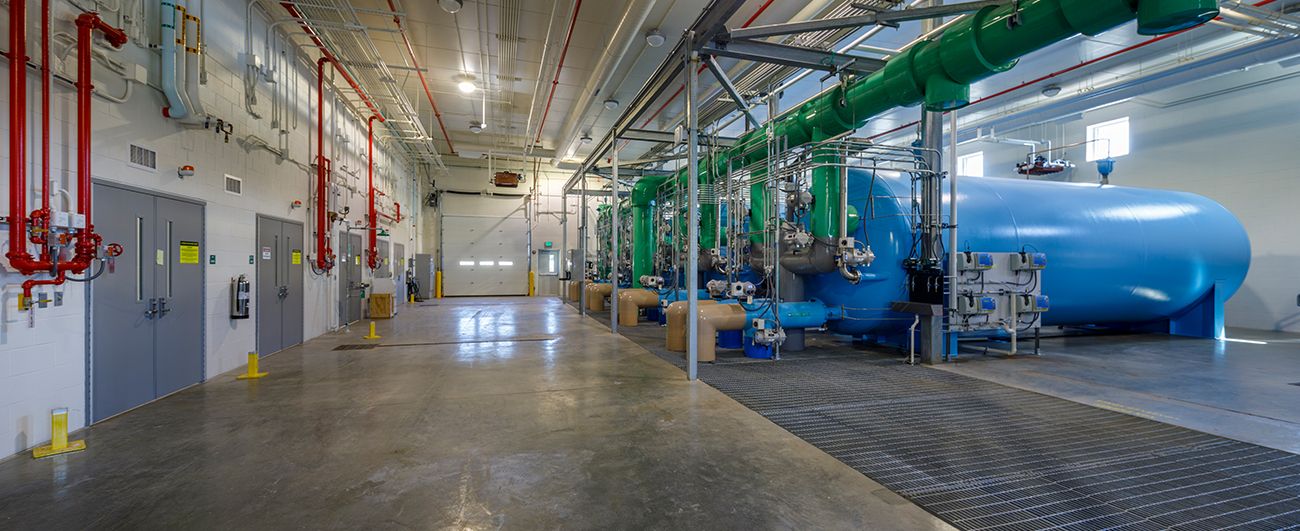 Dan Bollman, MSU vice president for strategic infrastructure planning and facilities, cautioned that due to the size of MSU's water system, it may be one-to-two years before the full effect of the treatment plant on water quality is apparent to campus customers.
"MSU water mains run for 74 miles — 50% longer than the Red Cedar River — so noticeable improvement will take time," Bollman said. "To help speed up the process of removing the rust sediment that causes complaints, IPF crews have performed additional system flushes this year."
Campus water continues to be treated with chlorine to disinfect it, fluoride to promote strong teeth and bones, and phosphate to protect pipes against corrosion, all of which are standard in municipal water systems nationally. The source of campus' water system, more than a dozen groundwater wells on south campus, also remains unchanged.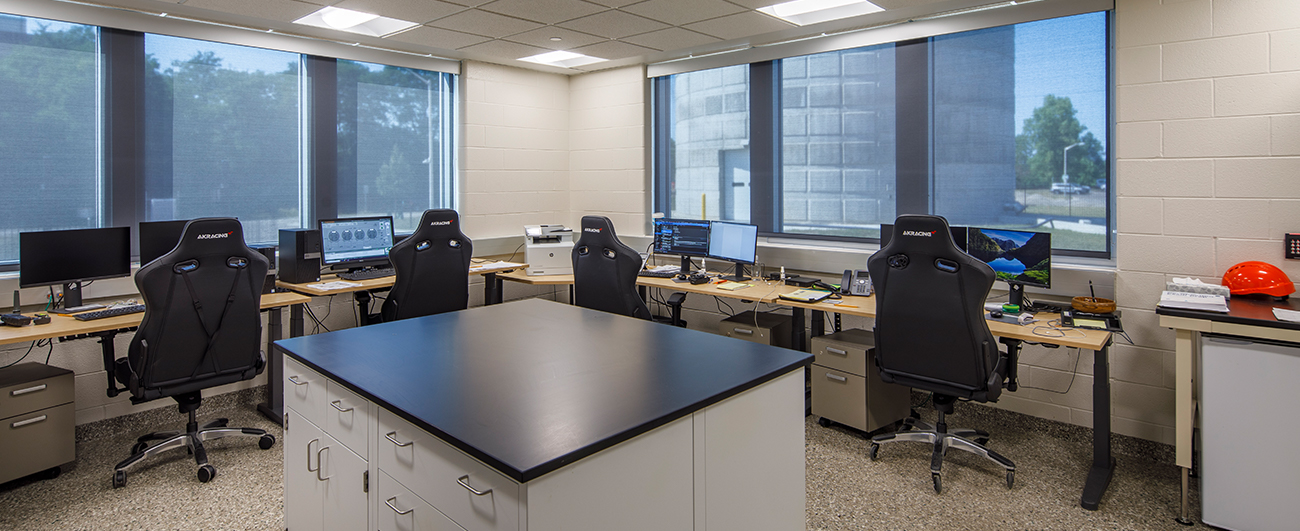 In addition to the improvements created by the water treatment plant, the new water tower offers cost savings to the university by eliminating the need for four high-service water distribution pumps. It also will enhance reliability by providing gravity-produced pressurized water, even in the event of an electrical disruption, aiding firefighting efforts during a power outage. The treated water also will reduce sediment accumulation in the distribution system and building water softeners, which also is expected to result in additional savings and reduced waste over time.
MSU's north campus water system serves most MSU buildings except 1855 Place, the Brody Neighborhood, University Village and the Kellogg Hotel & Conference Center, which are served by the East Lansing-Meridian Water and Sewer Authority. Some facilities along the southwestern border of campus, such as The James B. Henry Center for Executive Development, are served by the Lansing Board of Water and Light. The MSU farms district receives untreated water from campus wells.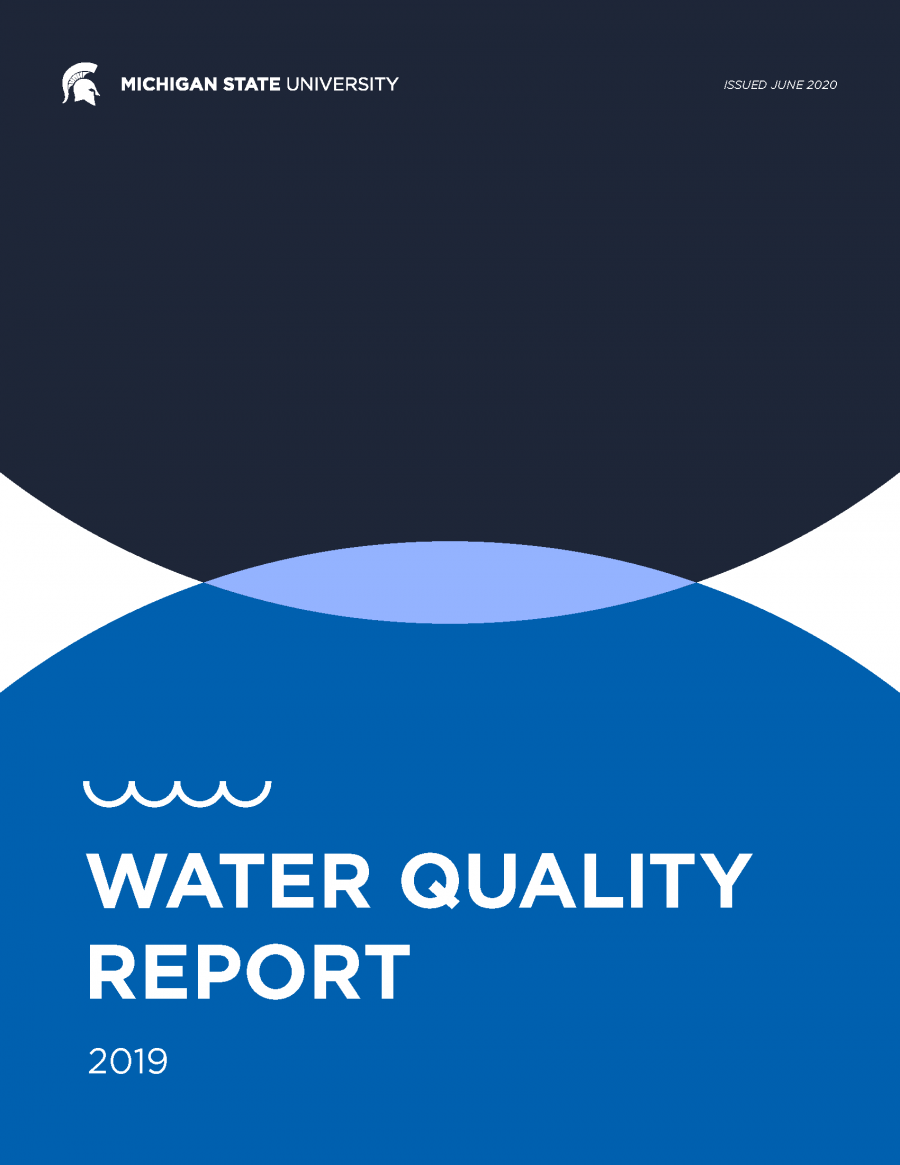 WATER QUALITY REPORT RELEASED
We are pleased to report that Michigan State University's drinking water meets or surpasses all federal and state regulatory requirements. We have a highly qualified staff of water utility professionals who understand the importance of the water quality for our community.
Our Water Quality Report is available online with complete quality testing results.
To address two common questions we receive, please know that we have tested for PFAS (per- and polyfluoroalkyl substances, also known as PFCs) and did not detect them. We will continue to test the water supply for these substances as required by the state. 
Like PFAS, there is no detectable lead in MSU drinking water when it enters the distribution system.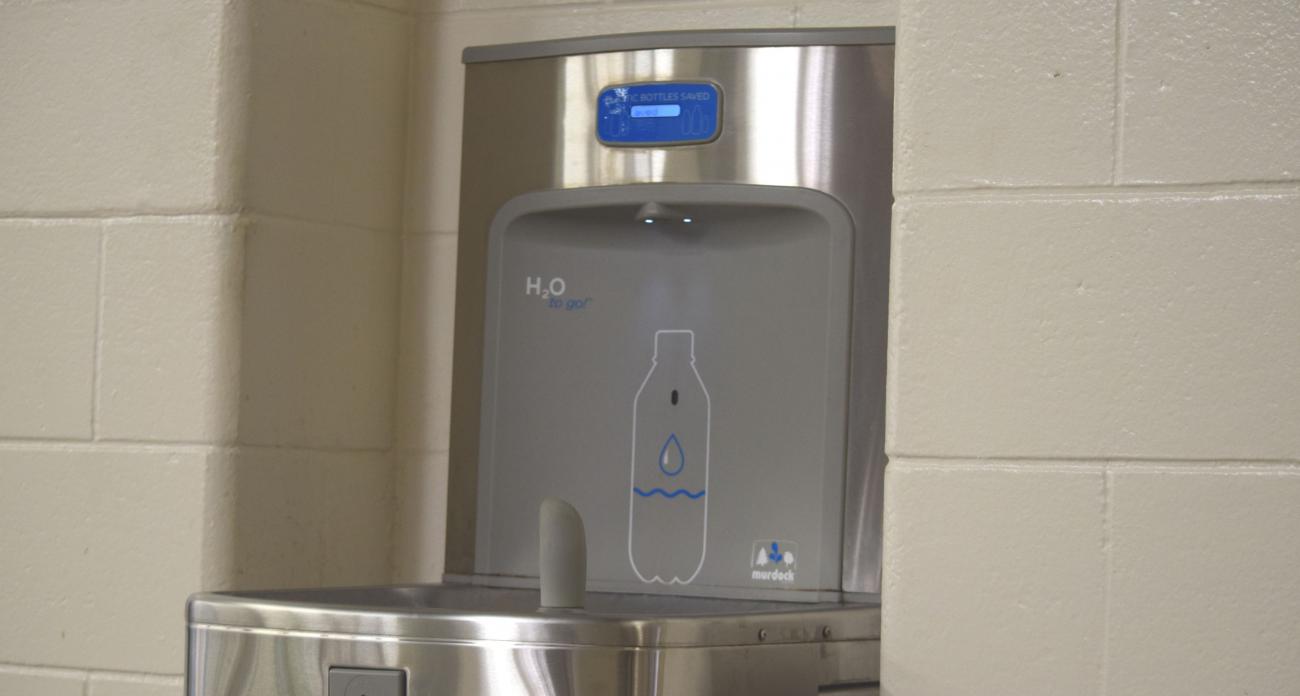 FILTERED WATER STATIONS
MSU has installed drinking water and water bottle refill stations that include additional filters across campus as a sustainable, aesthetic response to the campus community's concerns with MSU's drinking water. At this time, the drinking fountain portion of a bottle refill station has been removed from service to help fight the spread of COVID-19, but refill stations remain in operation. 
We encourage our campus customers to hydrate sustainably with a reusable water bottle to avoid trash that will end up in landfills.
Use this map to find one near you.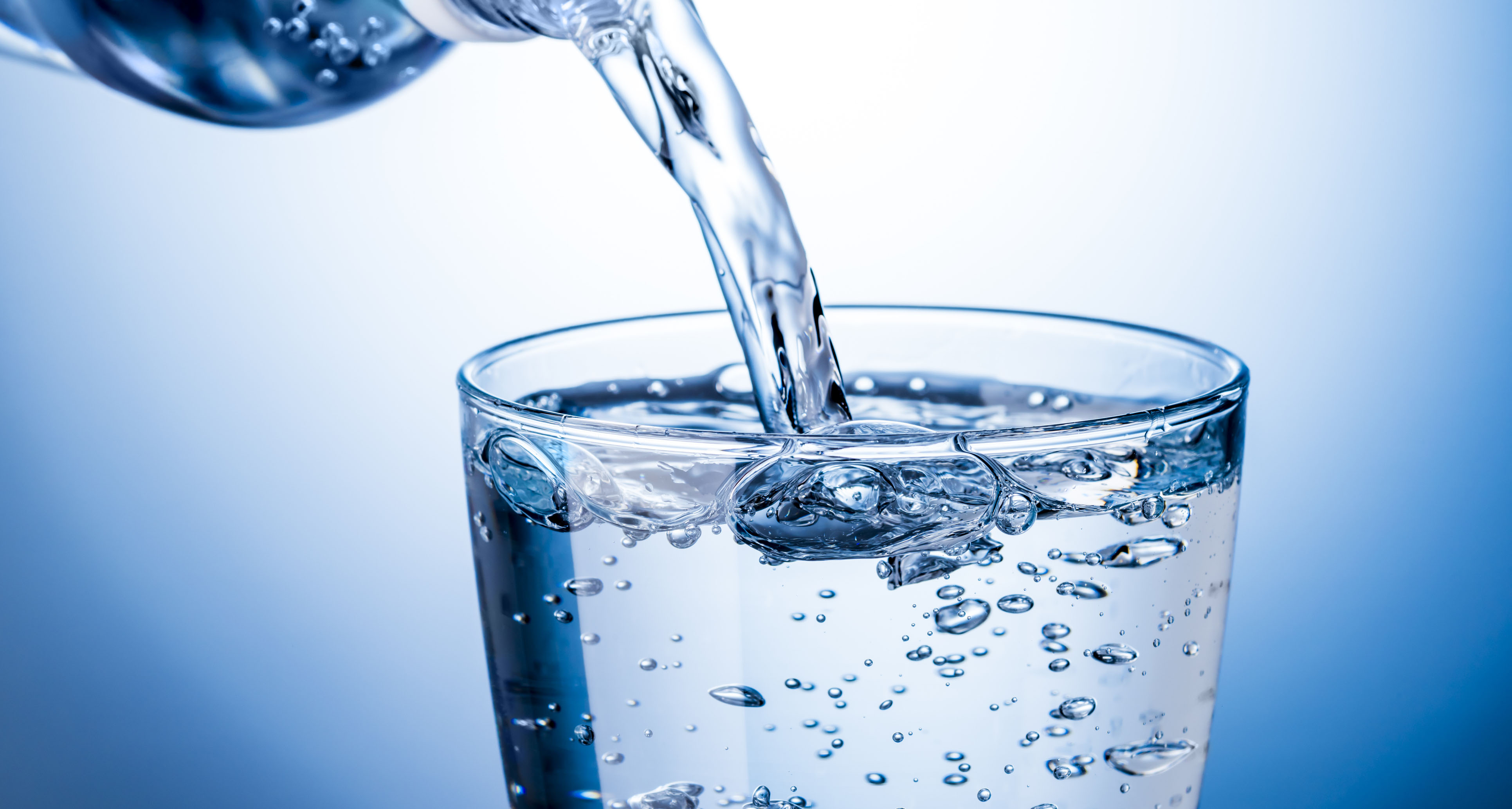 WATER TREATMENT
Our water comes from more than a dozen groundwater wells, each over 340 feet deep, located in the agricultural district. Most MSU water is treated with:
Chlorine to disinfect
Fluoride to promote strong teeth and bones
Phosphate to protect against corrosion
Untreated water is used for irrigation and other mostly non-potable processes.