How we're working to improve campus water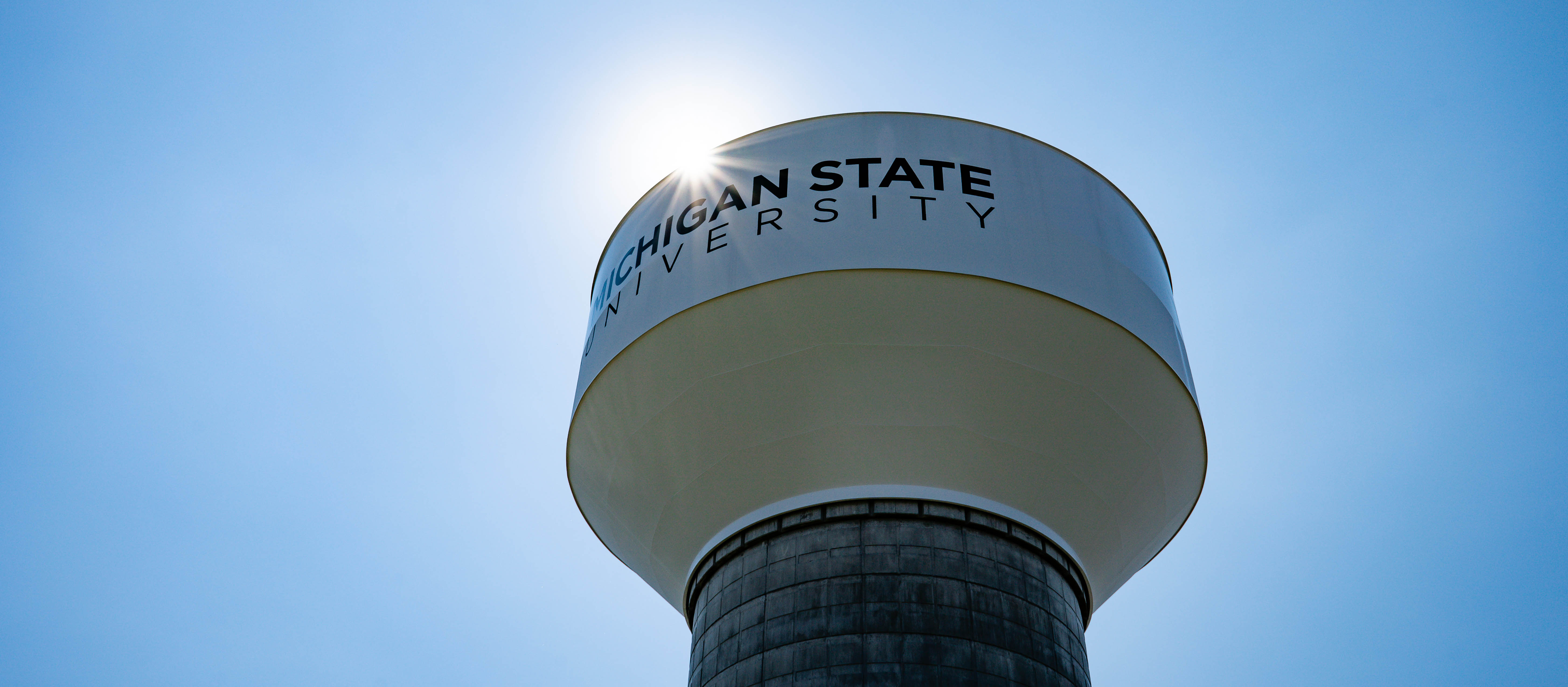 MSU's water plant supplies filtered water to campus
Michigan State University's water treatment plant started supplying water to the academic portion of campus in 2020 as part of a long-term effort to improve campus water's taste and appearance by removing iron and other minerals.
While campus water is safe to drink and tested regularly, naturally occurring minerals in the groundwater that supplies MSU's water system sometimes result in complaints about its aesthetic qualities. MSU leaders listened to those concerns, and in 2018 began constructing a $21 million treatment plant that will remove the minerals before the water is sent to most north campus buildings.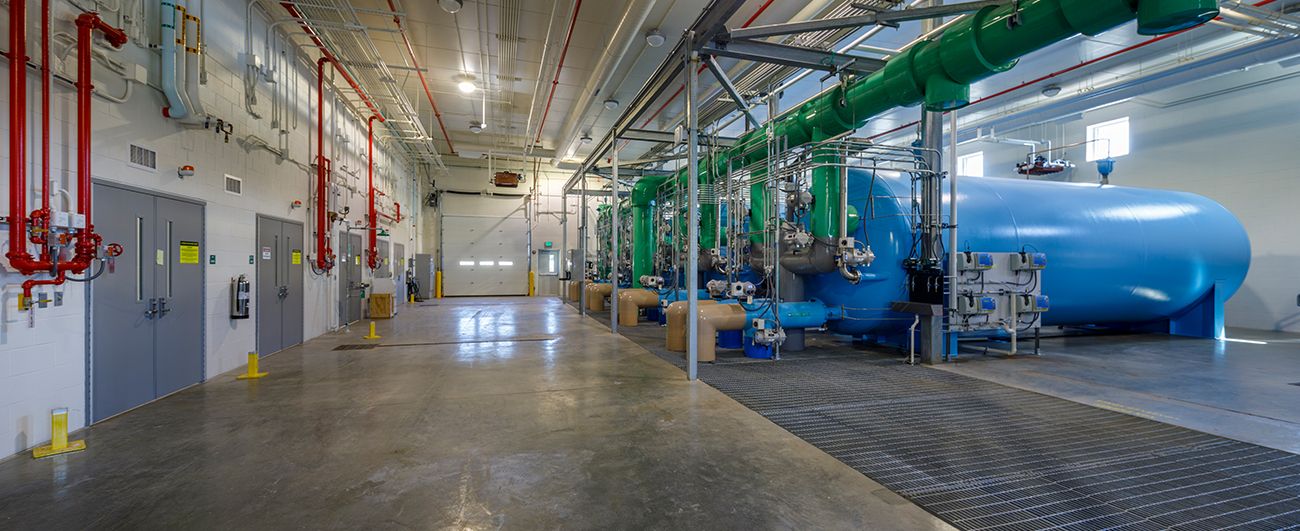 Campus water continues to be treated with chlorine to disinfect it, fluoride to promote strong teeth and bones, and phosphate to protect pipes against corrosion, all of which are standard in municipal water systems nationally. The source of campus' water system, more than a dozen groundwater wells on south campus, also remains unchanged.
In addition to the improvements created by the water treatment plant, the new water tower offers cost savings to the university by eliminating the need for high-service water distribution pumps. It also enhances reliability by providing gravity-produced pressurized water, even in the event of an electrical disruption, aiding firefighting efforts during a power outage. The treated water also reduces sediment accumulation in the distribution system and building water softeners.
MSU's north campus water system serves most MSU buildings except 1855 Place, the Brody Neighborhood, University Village and the Kellogg Hotel & Conference Center, which are served by the East Lansing-Meridian Water and Sewer Authority. Some facilities along the southwestern border of campus, such as The James B. Henry Center for Executive Development, are served by the Lansing Board of Water and Light. The MSU farms district receives untreated water from campus wells.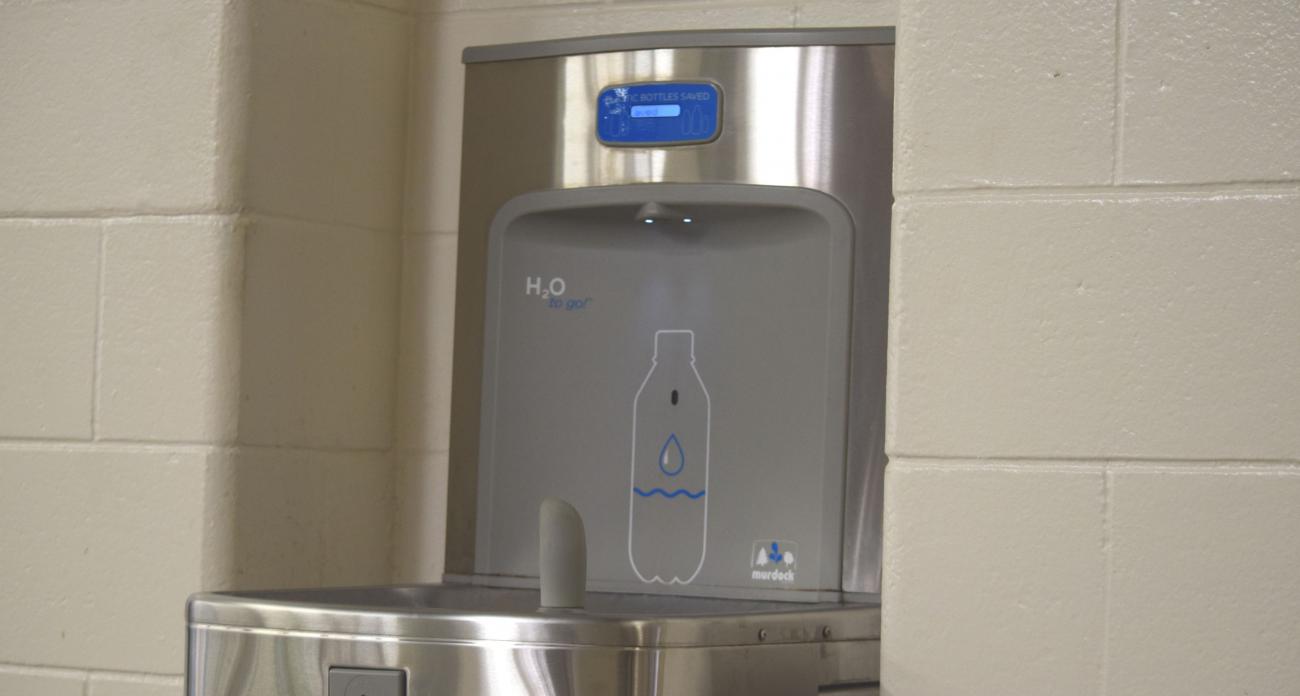 FILTERED WATER STATIONS
MSU has installed drinking water and water bottle refill stations that include additional filters across campus as a sustainable, aesthetic response to the campus community's concerns with MSU's drinking water. We encourage our campus customers to hydrate sustainably with a reusable water bottle to avoid trash that will end up in landfills.
Use this map to find one near you.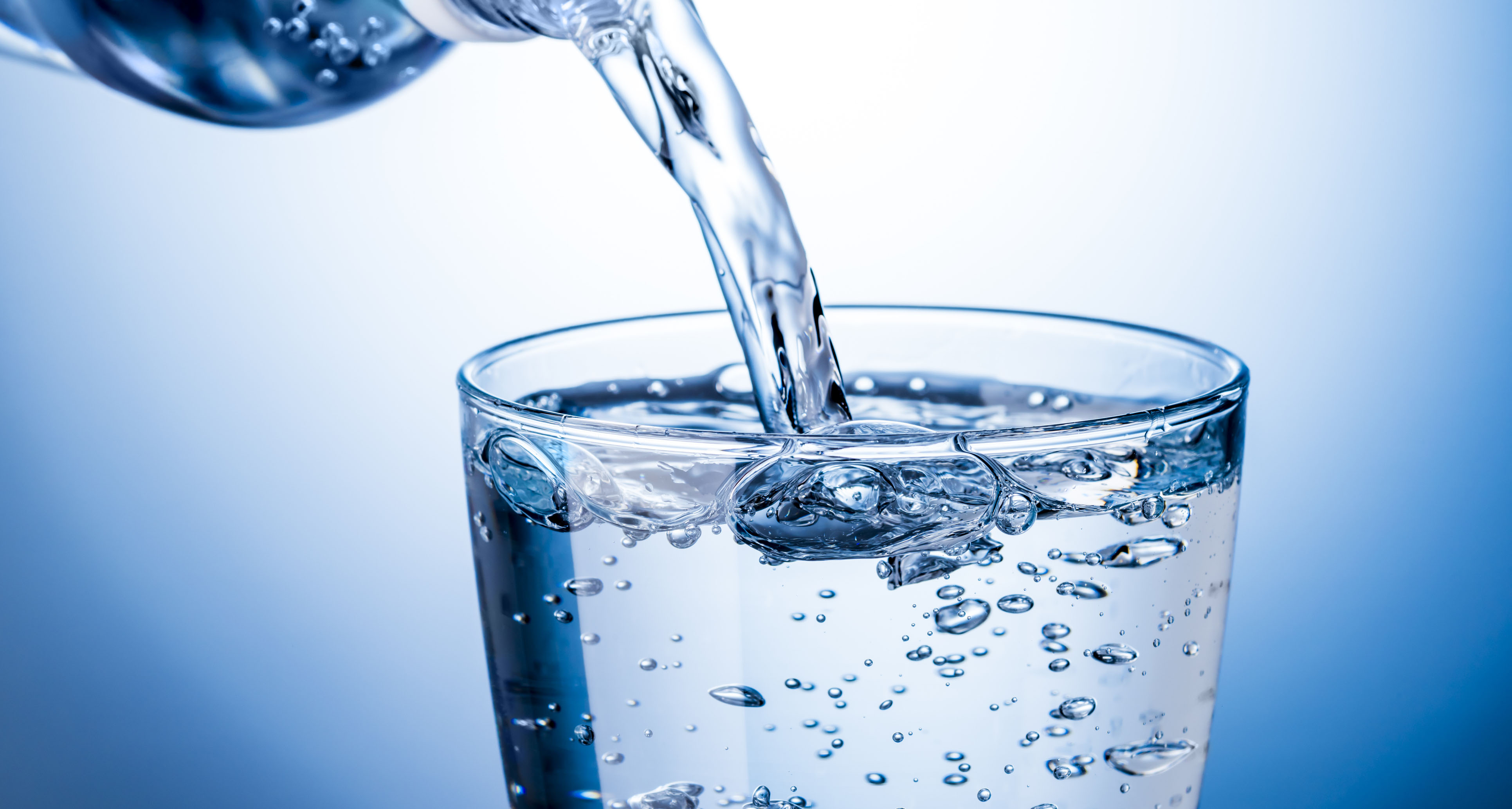 WATER TREATMENT
Our water comes from more than a dozen groundwater wells, each over 340 feet deep, located in the agricultural district. Most MSU water is treated with:
Chlorine to disinfect
Fluoride to promote strong teeth and bones
Phosphate to protect against corrosion
Untreated water is used for irrigation and other mostly non-potable processes.