165 Years: Celebrating MSU's Founder's Day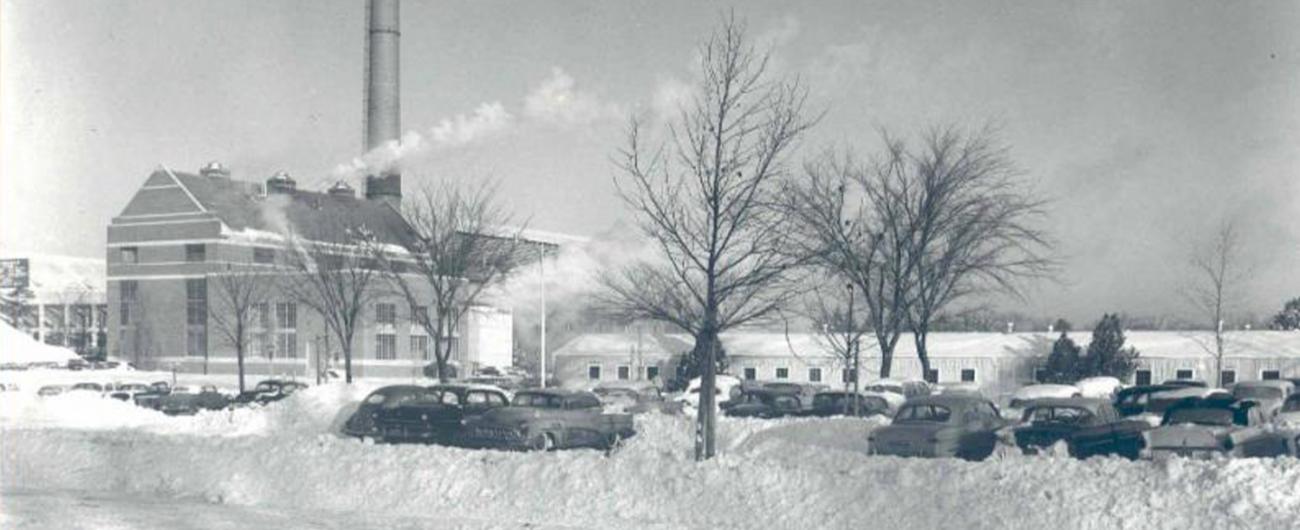 IPF Communications
February 13, 2020
Michigan State University was founded on February 12, 1855.
While Infrastructure Planning and Facilities was formed in 2013, the dedication and spirit of maintaining MSU's expansive campus and facilities has been around for decades, back to the founding of the Agricultural College of the State of Michigan in 1855. Since then, campus has grown from a few buildings and a handful of students to one of the largest, most innovative college campuses in the United States.
To meet the needs of students, faculty and staff, university facilities have been on a constant road of evolution. From humble beginnings of log cabins off Wilson Road, to the newly completed Interdisciplinary Science and Technology Building and the soon-to-be completed STEM Teaching, Learning and Interdisciplinary Research Facilities, university facilities have always pushed the limit of possibility, innovation and achievement.
Today, with more than 24.5 million square feet of building space and 5,400 acres of main campus requiring preventative maintenance and care, IPF is honored by the legacy of those who put in the work to ensure future Spartans have the facilities they need to make the world a better place.
Happy Founder's Day to Michigan State University! 165 years looks good on you.
Photos from the years
All photos taken from the Infrastructure Planning and Facilities archives