IPF DEI Council volunteers at the Tri-County Office on Aging (TCOA)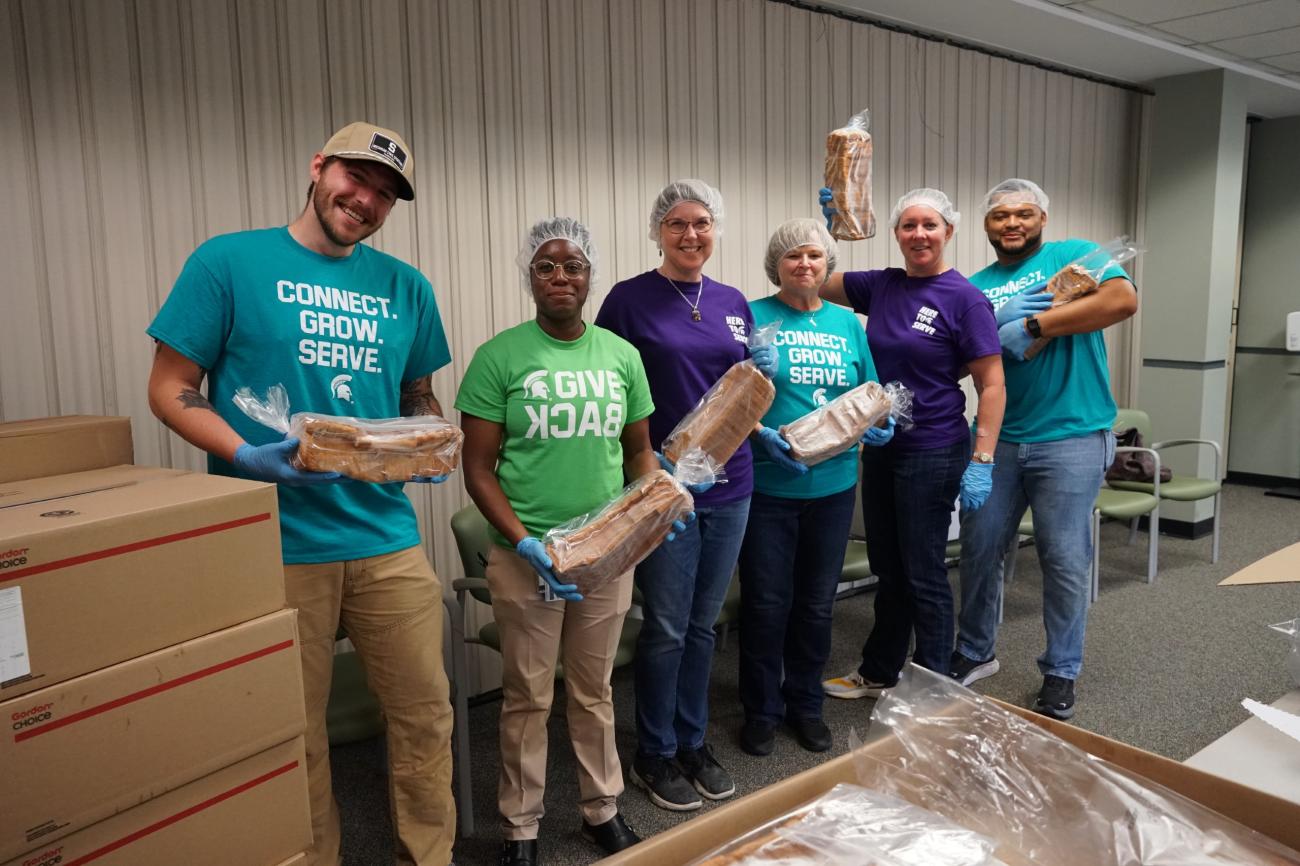 August 24, 2023
This month, members of the IPF DEI Council volunteered to help prepare food for Meals on Wheels lunches at the Tri-County Office on Aging (TCOA).
TCOA helps older adults, adults with disabilities, and caregivers access programs and benefits, improve their health, and remain active in their communities. Their nutrition program, also called Meals on Wheels, provides home delivered, well-balanced meals to participants to promote and preserve the independence and dignity of the community.
The DEI Council members spent their morning packaging and packing more than 2,000 individual slices of bread for meals to be delivered through the program. "It's great work for the community, and also a fun chance to get to know my fellow council members better," said Lisa Desprez-Orr.
Visit the volunteer portal to find a volunteer opportunity or visit the MSU CARES website to learn more about the program.
Pictured below are Ken Londos (Landscape Services), Tina Alonzo (EVPA Office of DEI), Lisa Desprez-Orr (Comms, Learning & Development), Mary Clark (Safety), Nicole Milam (Power and Water), and DJ Hogan (EVPA Office of DEI). 
To learn more about the IPF DEI Council, visit the IPF website.