MSU's Recycling Center wins national sustainability award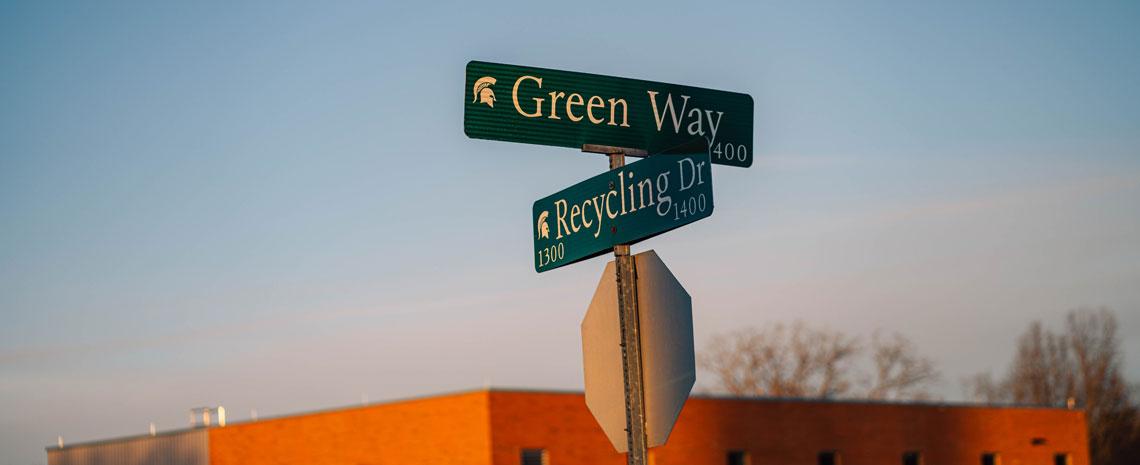 August 3, 2023
Michigan State University's Surplus Store and Recycling Center (SSRC) has been selected as a recipient of the 2023 NACUBO Excellence in Sustainability Award. The award recognizes institutions for a specific campus innovation, process or program that advances environmental sustainability in higher education or progress toward a more environmentally sustainable future. 
Over the past 12 years, SSRC has been committed to sustainability and responsible resource management. Through waste management programs like vermicomposting and engagement programs like Spartan Upcycle, SSRC has highlighted the importance of sustainability both in education and in practice on campus.
"It's amazing to see the growth and impact our program has had over the past 30 years," said Kris Jolley, reuse and recycling manager at SSRC. "All the credit goes to the full-time and student employees that have made it happen. Without their contribution this program wouldn't have become as successful as it has been."
The robust campus recycling program helped Spartans rank ninth globally for the United Nations' Sustainable Development Goals Life on Land goal, which prioritizes education and policies that support land ecosystems. SSRC recycled 91 tons of plastic in 2022 and sent 94 percent of all baled recyclables to Michigan manufacturers for conversion into post-consumer recycled content.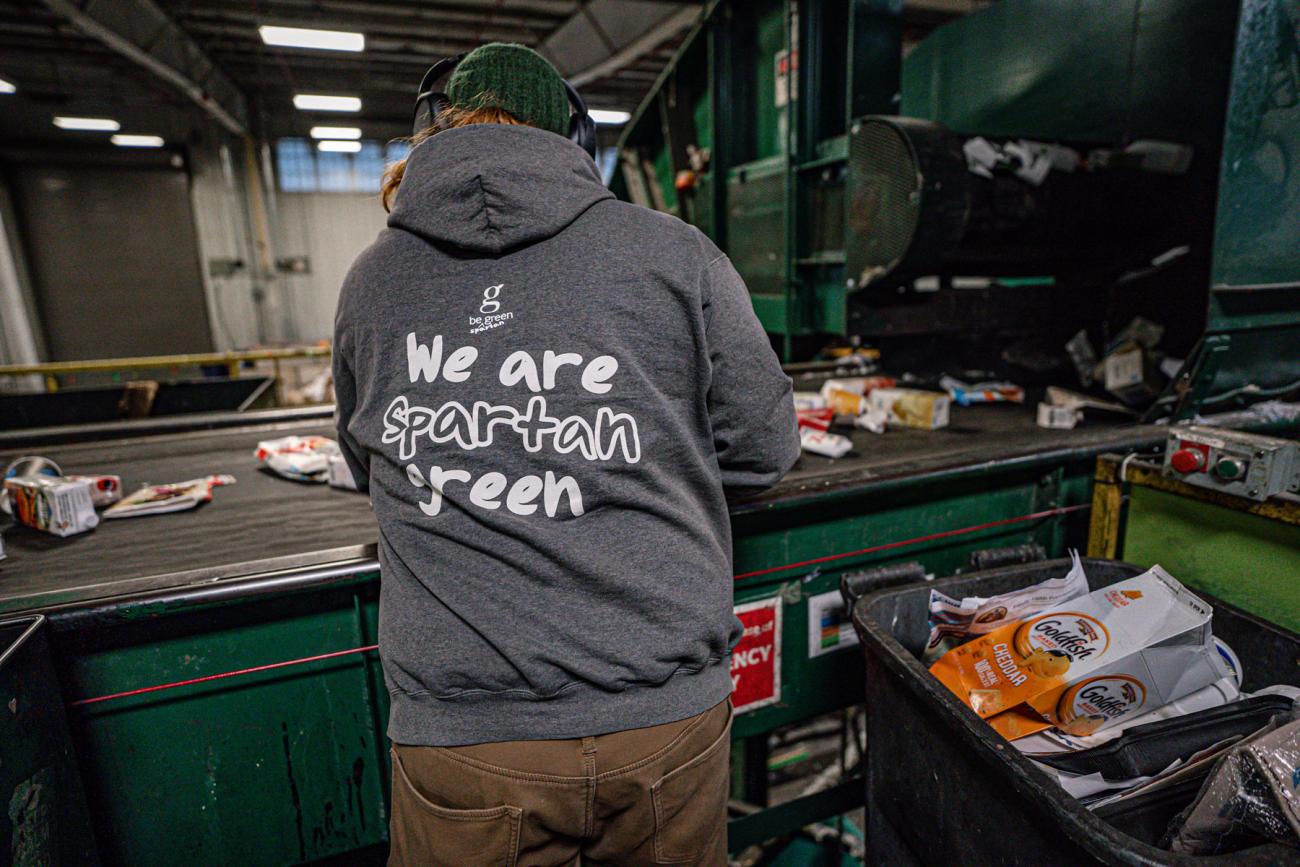 In addition to recycling and resale, SSRC encourages Spartans to look at waste as a resource rather than a byproduct. SSRC collects over 115,000 pounds of food waste from MSU's dining halls every month which is turned into compost to use on MSU's campus and sell in the MSU Surplus Store.
"MSU has made long-standing commitments and progress in sustainability as a global leader through cutting-edge research, experiential learning, community engagement, and operational practices," said Melissa Woo, executive vice president for administration and chief information officer. "Sustainability remains rooted in MSU's culture, and we will remain dedicated to identifying opportunities to continue driving change for a sustainable future."
About the MSU Surplus Store and Recycling Center
Michigan State University's (MSU) Surplus Store and Recycling Center (SSRC) is a LEED Gold-certified facility that strives to use waste as a resource through an integrated system of reuse, recycling, collaboration, and education. Learn more at msurecycling.com.