More than setting the stage: the IPF Setup Crew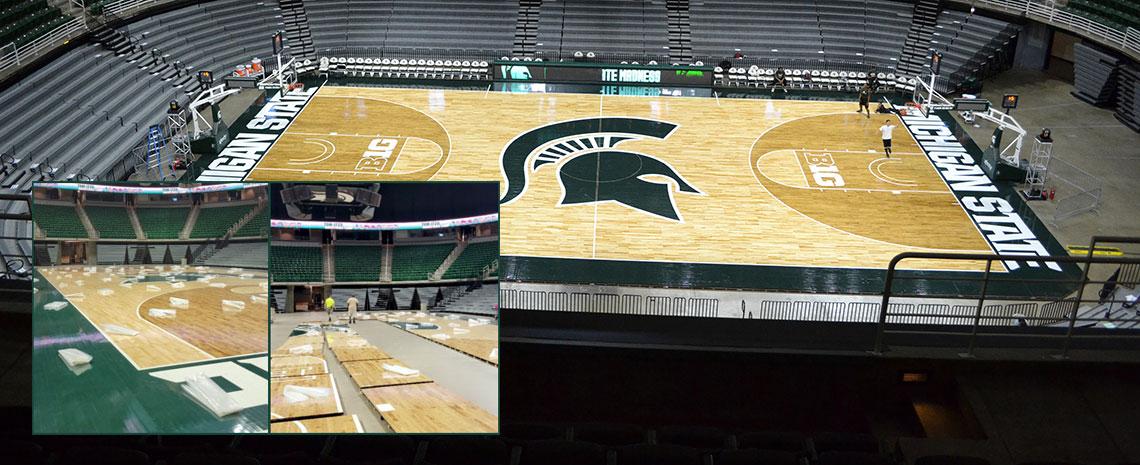 Danielle Fowler
November 3, 2022
MSU's East Lansing campus is always bustling with activity: meetings, conferences, lectures, athletic events, workshops, office remodels, lab upgrades. MSU's interior spaces are where much of this activity takes place, readied by IPF's Setup Crew.
The Setup Crew, a team of seven, are the folks who disassemble and reassemble the basketball court in the Breslin Center. They package and transport furniture, deliver lab equipment, set up tables and chairs, and assist with athletic events, commencements, parades, office remodeling projects and more.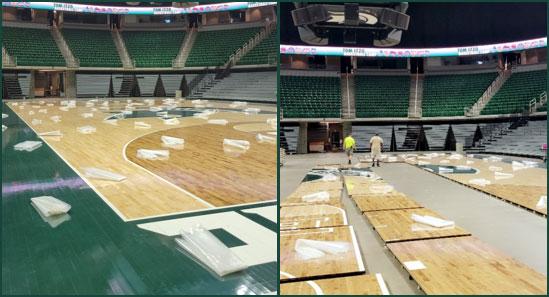 The crew handles nearly 2000 work orders per year. Fifty percent of their work is done in only 27 buildings on campus including the Business College Complex, Fee Hall, and the Veterinary Medical Center.
A quarter of the Setup Crew's work comes from the Campus Events Office. But the crew also does many jobs with IPF Building Services to support the skilled trades like delivering elevator weights for elevator testing or delivering salt to mechanical rooms for water softener systems.
Athletics comes in as the third biggest customer for the Setup Crew.
Mark Rokita, operations supervisor, has been on the Setup Crew for 10 years, 2 of them as a supervisor. "What I love about my job, and I've said it since I was a student, is that I really do take a lot of pride in keeping MSU running," he said. "Keeping this place running is a very tall task and this crew rises to the challenge."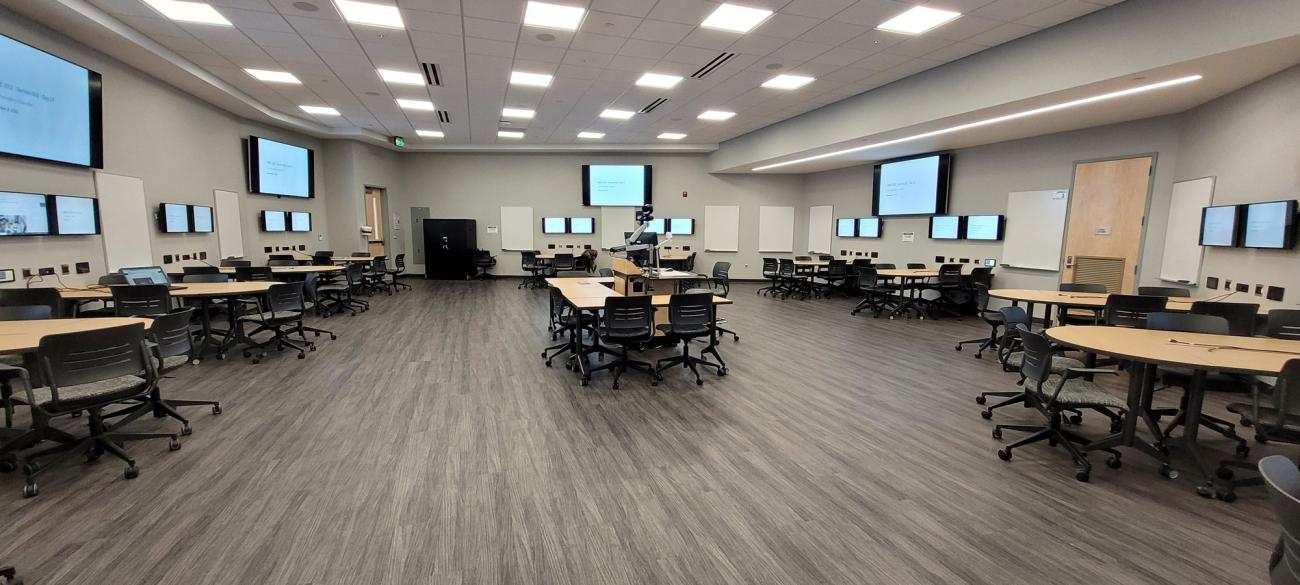 If you need to enlist the help of the Setup Crew, plan ahead! The earlier a customer puts in a request for Setup Crew services, the better. "The more lead time we have, the more coordination we can do and the more efficient and effective we can be," said Rokita.
For more information on IPF's moving services and logistics support and to submit a request for services, visit the IPF website.