Red Cedar Road
–
Road closure
What is being done?
Closure of the portion of Red Cedar Road between West Shaw Lane and just north of the Stadium, to accommodate utility installations. We will run new water mains, communications and gas lines across Red Cedar Road to the new STEM facility being built on the decommissioned Shaw Lane Power Plant site.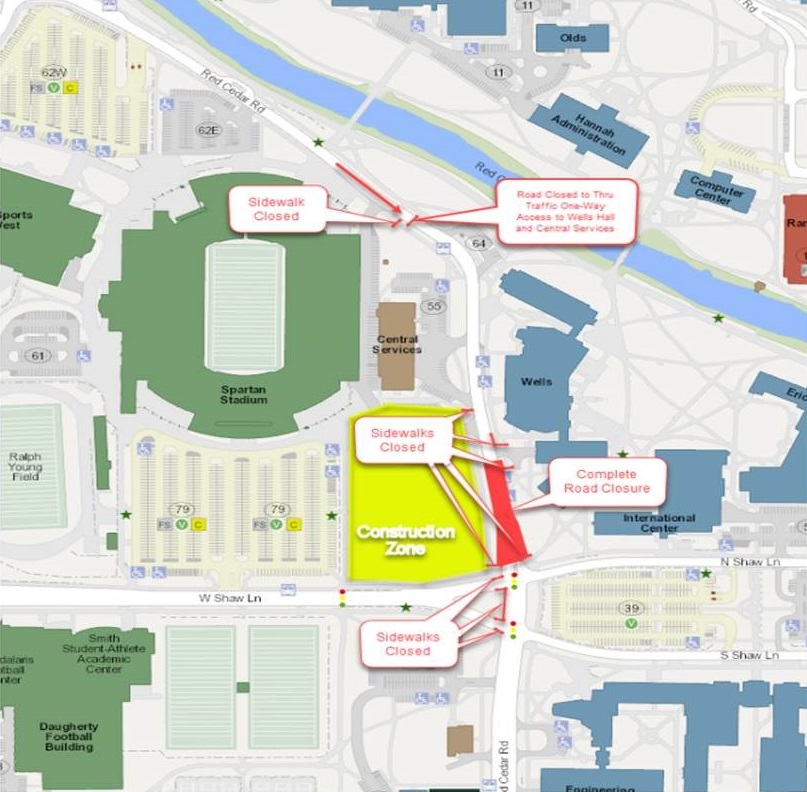 Why is this being done?
To provide new infrastructure to serve the new STEM Building.
How will this impact building occupants?
During this work, there will be one-way access, from the north only, to Central Services and Wells Hall (including loading docks). 
Who can I contact for more information?
Ken Gottschalk, project manager, at (517) 353-7234 or gottsc20@msu.edu , or IPF at (517) 353-1760.