Annual Construction Report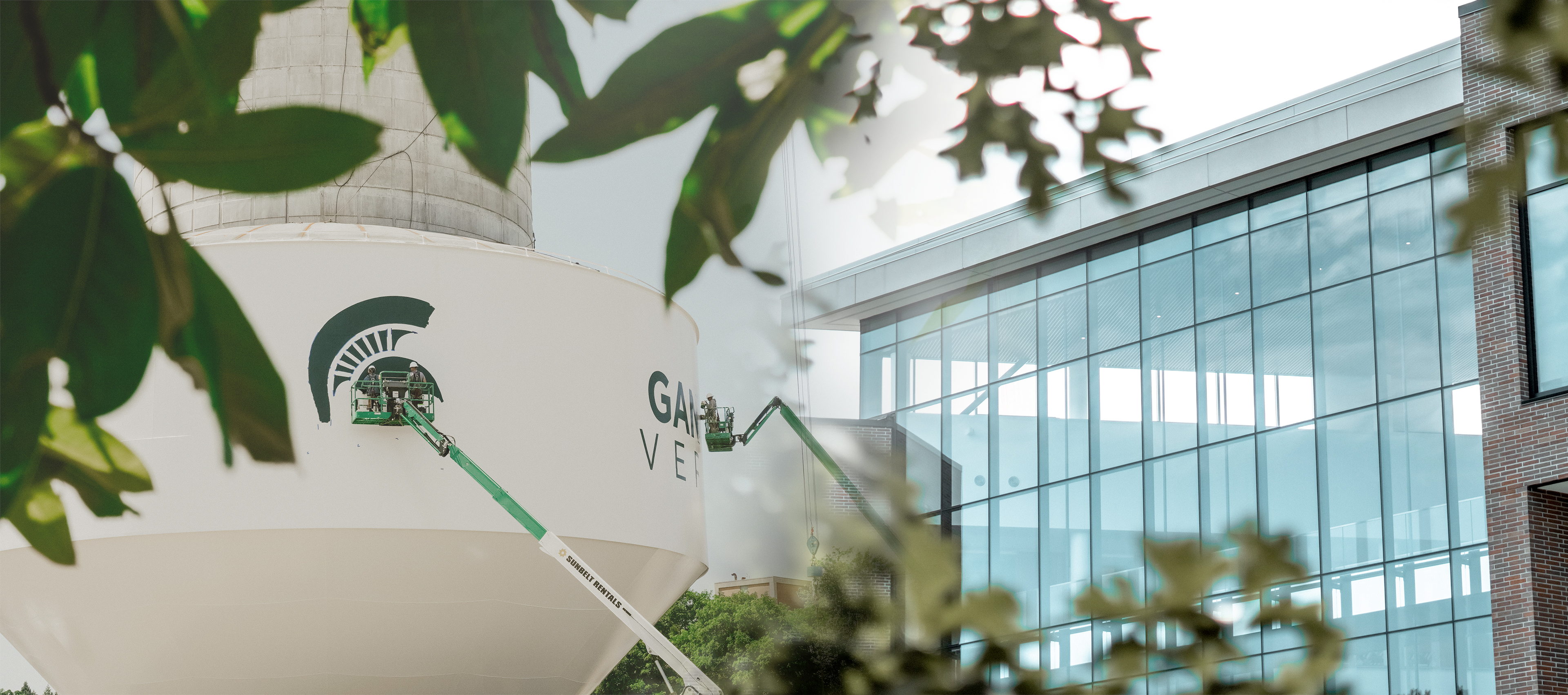 The report below highlights project totals for the 13 major capital projects that were closed during the 2018-2019 fiscal year. These totals include the planned budget and actual cost of the project. The following table also includes data for the 47 minor capital projects that were closed during the fiscal year.
The approved budgets for the projects totaled more than $61.3 million. The final cost of these 60 projects was more than $55.8 million, a difference of about $5.5 million, or 8.9 percent, which was returned to the appropriate units.
In April 2019, the board approval threshold for capital project was increased from $1 million to $5 million. All of the listed projects were approved by the board prior to the policy change.
Construction budget data for past fiscal years is reported at the bottom of the page.
Major Projects
| | |
| --- | --- |
| Total Projects: | 13 |
| Planned Total: | $35,274,754 |
| Total Cost: | $32,308,484 |
Project Number

Project Description

Closed Date

Contractor

Consultant

Planned Total

Total Cost

CP14206
AKERS GOLF - INTERCOLLEGIATE GOLF COMPLEX

 

- CONSTRUCT ORIGINAL BUILDING
11/29/2018
FRANK REWOLD AND SON INC
TMP ASSOCIATES INC
$6,107,842
$6,107,861
CP16172
BESSEY HALL - ALTERATIONS TO FIRST AND SECOND FLOORS
10/17/2018
GRANGER CONSTRUCTION CO
MAYOTTE GROUP ARCHITECTS CTRE INC
$2,900,000
$2,376,039
CP15015
SPARTAN STADIUM - INSTALLATION OF PERMANENT FIELD LIGHTING
10/11/2018
BARTON MALOW COMPANY
IPF
$2,050,001
$2,038,130
CP16193
WHARTON - REPLACE ROOFS 1, 2, 3 AND 4
10/11/2018
NATIONAL ROOFING AND SHEET METAL COMPANY
ROOFING TECHNOLOGY ASSOCIATES, LTD
$1,750,000
$1,380,285
CP14122
DUFFY DAUGHERTY FOOTBALL - S.A.A.C. - RENOVATE LOCKER ROOM AND TRAINING ROOM
4/25/2019
IPF
INTEGRATED DESIGN SOLUTIONS
$5,944,000
$5,897,477
CP14123
BRESLIN - BERKOWITZ - RENOVATIONS TO BASKETBALL OFFICES
4/29/2019
IPF
INTEGRATED DESIGN SOLUTIONS
$3,800,000
$3,499,105
CP15065
MSU SCENE SHOP - PERFORMING ARTS TEACHING LABORATORY - CONSTRUCT ORIGINAL BUILDING
7/20/2018
IPF
BERNATH-COAKLEY ASSOC ARCHITECT INC
$2,512,910
$2,339,218
CP15067
ELECTRICAL DISTRIBUTION - UPGRADE NORTHWEST ZONE
8/14/2018
IPF
IPF
$2,500,001
$1,261,174
CP16226
HUBBARD HALL - EXTERIOR MASONRY RESTORATION AND WINDOW REPLACEMENT - PHASE 3
1/16/2019
NIELSEN CONSTRUCTION
WTA
$2,500,000
$2,491,111
CP16083
ATHLETIC FIELDS - RALPH YOUNG TRACK - REPLACE FIELD HOCKEY PLAYING SURFACE
6/28/2019
IPF
SPORTS FIELDS INC
$1,450,000
$1,385,785
CP15193
PARKING

 

- LOT 92 - RECONSTRUCTION AND EXPANSION
1/21/2019
CAROL'S EXCAVATING INC
IPF
$1,420,000
$1,420,000
CP16203
COMMUNICATION ARTS - REPLACE ROOFS 1, 2, 3, 6, 7, 14 AND 15
2/20/2019
BORNOR RESTORATION INC
ROOFING TECH.
$1,400,000
$1,178,897
CP16204
ROADS - TROWBRIDGE ROAD - REPAVING HARRISON RD. TO OYER
2/7/2019
MICHIGAN PAVING & MATERIALS
IPF
$940,000
$933,402
Minor Projects
| | |
| --- | --- |
| Total Projects: | 47 |
| Planned Total: | $26,033,378 |
| Total Cost: | $23,533,898 |
Project Number

Project Description

Closed Date

Contractor

Consultant

Planned Total

Total Cost

CP12317
WELL HOUSE NO 32 - CONSTRUCT ORIGINAL BUILDING
12/21/2018
PEERLESS MIDWEST INC
IPF
$920,000
$455,333
CP14263
ENGINEERING - IMPLEMENT ENERGY CONSERVATION MEASURES
10/8/2018
IPF
PETER BASSO ASSOCIATES INC
$591,000
$530,920
CP14381
VETERINARY MEDICAL CENTER - ALTERATIONS TO ROOM A213
10/18/2018
MOORE-TROSPER CONSTRUCTION CO
CAPITAL CONSULTANTS INC
$448,047
$401,007
CP16003
LIFE SCIENCE - ALTERATIONS TO LAB B330
12/10/2018
NIELSEN COML CONSTRUCTION CO INC
MATRIX CONSULTING ENGINEERS INC
$500,000
$392,994
CP16028
CENTRAL SERVICES - ALTERATIONS TO ROOM 117
10/11/2018
NIELSEN COML CONSTRUCTION CO INC
IPF
$260,000
$223,113
CP16120
FOOD SAFETY TOXICOLOGY - RENOVATE ROOMS 218B AND 218C
12/20/2018
NIELSEN COML CONSTRUCTION CO INC
PETER BASSO ASSOCIATES INC
$700,000
$679,725
CP17033
COMMUNICATION ARTS - ALTERATIONS TO ROOMS 151, 155, 161, 165, 171, 173 AND 175
6/5/2019
IPF
IPF
$500,000
$355,169
CP12380
STEAM DISTRIBUTION - EAST CAMPUS - MISCELLANEOUS REPAIRS -2014
7/16/2018
PROJECT SERVICES
FISHBECK, THOMPSON, CARR & HUBER
$500,000
$500,000
CP13230
BESSEY HALL - IMPLEMENT ENERGY CONSERVATION MEASURES
3/28/2019
IPF
DICLEMENTE SIEGEL DESIGN INC
$750,000
$731,209
CP15032
LINTON HALL - ALTERATIONS TO RESTROOMS 213, 311, 322 AND 327
7/16/2018
IPF
IPF/CTRE INC
$300,601
$300,601
CP15069
ANGELL UNIVERSITY SERVICES - ALTERATIONS TO SUITES 100 AND 101
3/1/2019
MOORE-TROSPER CONSTRUCTION CO.
IPF/EAI
$943,520
$936,302
CP15079
PARKING RAMPS 1, 2, 3, 5 & 6 - RESTORATION 2015 & 2016
3/1/2019
RAM CONSTRUCTION SERVICES OF MICH INC
WALKER PARKING CONSULTANTS
$803,000
$734,194
CP15108
CLINICAL CENTER-OFFICE/LAB

 

- RENOVATION OF THIRD FLOOR CENTER SECTION
2/27/2019
IPF
MATRIX CONSULTING ENGINEERS INC
$980,000
$859,255
CP15200
UNION - IMPLEMENT ENERGY CONSERVATION MEASURES
1/3/2019
NIELSEN COML CONSTRUCTION CO INC
PETER BASSO ASSOCIATES INC
$659,000
$612,180
CP15216
ELECTRICAL DISTRIBUTION - INSTALL FIELD LIGHTS AT DEMARTIN SOCCER STADIUM OLD COLLEGE FIELD
9/17/2018
BARTON MALOW COMPANY
IPF
$762,685
$732,850
CP15223
COMMUNICATION ARTS

 

- TIER ONE DATA ROOM EXPANSION IN ROOM 16
2/28/2019
NIELSEN COML CONSTRUCTION CO INC
CTRE INC
$575,000
$546,750
CP15226
DUFFY DAUGHERTY-SAAC - REPLACE LIGHTS AT INDOOR PRACTICE BUILDING
8/30/2018
IPF
IPF
$400,000
$335,627
CP15236
BUSINESS COLLEGE - VAV CONVERSION AND CONTROLS ECM UPGRADES
4/30/2019
IPF
MATRIX CONSULTING ENGINEERS INC
$439,500
$529,959
CP15281
BRIDGES - LIBRARY - RESURFACING AND REPLACEMENT OF LAND SPAN RAILINGS
2/8/2019
GRAND RIVER CONSTRUCTION INC
IPF
$614,999
$599,504
CP16097
VETERINARY MEDICAL CENTER - ALTERATIONS TO ROOMS G106 AND G106C
3/28/2019
MOORE-TROSPER CONSTRUCTION CO
HKS INC
$340,826
$270,129
CP16100
KELLOGG CENTER - PHASE 6A AND 6B - NEW FRONT REGISTRATION DESK AND CORRIDOR RENOVATION
3/24/2019
IPF
BERNATH-COAKLEY ASSOC ARCHITECT INC
$891,000
$834,176
CP16101
PLANT BIOLOGY - ALTERATIONS TO ROOMS 362, 363 AND 364
11/14/2018
NIELSEN COML CONSTRUCTION CO INC
TMP ASSOCIATES INC
$483,446
$483,398
CP16166
FARRALL HALL - ALTERATIONS TO ROOM 116
11/28/2018
IPF
DEE CRAMER INC
$360,000
$251,268
CP16177
HUBBARD HALL - ALTERATIONS TO SOUTH HUBBARD PASSENGER ELEVATORS
10/11/2018
NIELSEN COML CONSTRUCTION CO INC
BERNATH-COAKLEY ASSOC ARCHITECT INC
$800,000
$749,353
CP16213
VETERINARY MEDICAL CENTER - MISCELLANEOUS ITEMS FOR ACCREDITATION
5/29/2019
MICHIELUTTI BROS INC
IPF
$255,000
$188,728
CP16218
TB SIMON POWER PLANT - CONTROL ROOM HVAC MODIFICATIONS
5/13/2019
MOORE-TROSPER CONSTRUCTION CO
IPF PDC
$400,000
$333,845
CP16224
MORRILL HALL OF AGRICULTURE - HVAC AND ALTERATIONS IN SUITES 108 AND 109
5/9/2019
LAUX CONSTRUCTION COMPANY
MATRIX CONSULTING ENGINEERS INC
$645,302
$629,948
CP16249
BIOCHEMISTRY AND VARIOUS BUILDINGS - RESTROOM RENOVATIONS
8/10/2018
GRANGER CONSTRUCTION CO
IPF
$590,000
$575,074
CP16265
HOLMES HALL - REPLACE DOMESTIC COLD WATER PIPING
3/25/2019
GUNTHORPE PLUMBING & HEATING INC
MICHIGAN STATE UNIVERSITY
$641,800
$611,404
CP16276
CLINICAL CENTER - ANIMAL - ALTERATIONS TO ROOMS CM125, CM213 AND CM224
4/3/2019
CLARK CONSTRUCTION COMPANY
PETER BASSO ASSOCIATES INC
$300,000
$295,633
CP16343
REGIONAL CHILLED WATER PLANT - REPLACE TWO SULFURIC ACID TANKS
5/21/2019
LIMBACH
CAPITAL CONSULTANTS INC
$317,769
$315,079
CP17017
BIOMEDICAL PHYSICAL SCIENCES -

 

RENOVATION TO LAB 1219
3/21/2019
NIELSEN COML CONSTRUCTION CO INC
PETER BASSO ASSOCIATES INC
$480,000
$438,556
CP17044
MSU COLLEGE OF LAW - ALTERATIONS TO ROOMS 200 AND 215-221
1/18/2019
NIELSEN COML CONSTRUCTION
WTA ARCHITECTS
$400,000
$389,554
CP17064
BIO ENGINEERING - ALTERATIONS TO ROOMS 1230 AND 1702
5/15/2019
CLARK CONSTRUCTION
INTEGRATED DESIGN SOLUTIONS
$532,660
$478,128
CP17065
WATER DISTRIBUTION - EAST CAMPUS WATER MAIN LOOP
5/30/2019
CLARK-ROCKFORD JOINT VENTURE
IPF
$985,000
$912,613
CP17066
PLANT BIOLOGY - ALTERATIONS TO SUITE 239
5/22/2019
IPF
MATRIX CONSULTING ENGINEERS INC
$325,001
$172,034
CP17070
HUBBARD HALL - ALTERATIONS TO NORTH PASSENGER ELEVATORS
5/22/2019
NIELSEN COML CONSTRUCTION
BERNATH-COAKLEY ASSOC ARCHITECT INC
$830,000
$788,116
CP17080
STREET LIGHT DISTRIBUTION - UPGRADE PARKING LOTS 83, 89, 91, 92 AND 100 TO LED
6/4/2019
IPF
IPF
$450,000
$450,000
CP17095
SNYDER PHILLIPS HALL

 

- GREASE INTERCEPTOR REPLACEMENT
2/7/2019
CENTRAL EXCAVATING LLC
IPF
$450,000
$364,208
CP17110
HORSE RESEARCH- ARENA AND BARN - REPLACE ALL ROOFS
5/6/2019
FIRST CONTRACTING, INC.
IPF
$410,000
$397,444
CP17116
PATHWAYS - ADA TRANSITION PLAN - SHAW LANE
5/14/2019
IPF
IPF
$681,000
$663,094
CP17117
WATER DISTRIBUTION - REPLACE CAST IRON WATER MAIN ADJACENT TO BUSINESS COLLEGE
10/31/2018
CLARK CONSTRUCTION COMPANY
FISHBECK, THOMPSON, CARR & HUBER
$250,000
$190,363
CP17120
BRESLIN - REPLACE PRACTICE FLOOR
12/5/2018
BARTON MALOW
IPF
$399,223
$374,793
CP17139
LIFE SCIENCE - RENOVATIONS TO ROOM B307
5/14/2019
NIELSEN COML CONSTRUCTION
MAYOTTE/CTR
$450,000
$398,046
CP17196
COMPUTER CENTER - ALTERATIONS TO ROOMS 120, 201, 212, 315, 316, 317, 405 AND 514
2/8/2019
GRANGER CONSTRUCTION
TMP ASSOCIATES INC
$567,999
$567,999
CP17201
DOW FOUNDATION - CHILLER REPLACEMENT
3/28/2019
SPENCE BROTHERS
MCMILLIAN
$750,000
$592,768
CP18086
IM SPORTS-WEST - REPAIR FLOOD DAMAGE
6/19/2019
IPF
IPF
$400,000
$361,455
Construction Budget Fiscal Year Summaries
| | | | | | | | | |
| --- | --- | --- | --- | --- | --- | --- | --- | --- |
|   | FY 11-12 | FY 12-13 | FY 13-14 | FY 14-15 | FY 15-16 | FY 16-17 | FY 17-18 | FY 18-19 |
| Authorized Budget | $52,410,475 | $236,944,478 | $244,564,890 | $149,759,600 | $154,275,164 | $53,759,011 | $85,921,805 | $61,308,132 |
| Final Cost | $48,451,752 | $226,396,069 | $237,428,564 | $139,028,879 | $143,339,743 | $48,398,311 | $78,894,655 | $55,842,382 |
| Total Returned | $3,958,723 | $10,548,409 | $7,136,326 | $10,730,721 | $10,935,421 | $5,360,700 | $7,027,150 | $5,465,750 |
| Total % Returned | 7.6% | 4.5% | 2.9% | 7.2% | 7.1% | 10.0% | 8.2% | 8.9% |
| Contract | $33,789,257 | $155,668,557 | $164,735,416 | $102,757,439 | $95,518,261 | $38,531,616 | $69,367,959 | $44,264,488 |
| Number of Projects Closed | 41 | 44 | 47 | 47 | 46 | 35 | 42 | 60 |