Daugherty Football Building Parking Lot 78 Closure
Duffy Daugherty Football Bldg Parking Lot 78
–
Parking lot closure
What is being done?
Parking lot 78 on the west side of the Daugherty Football Building will be closed due to building demolition/reconstruction and parking lot reconfiguration.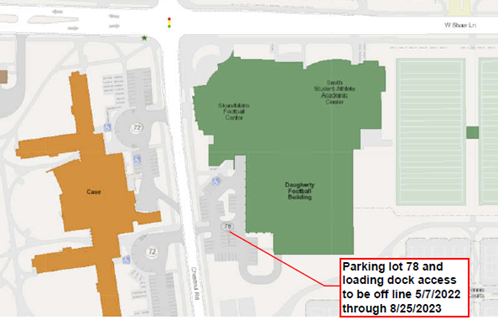 How will this impact building occupants?
During this work, Parking Lot 78, the loading dock and south entrance to the building will be closed.
Who can I contact for more information?
Jason VanZee, project manager, at (517) 404-0702 or vanzeeja@msu.edu, or IPF at (517) 353-1760.
CP#: CP21062