Sidewalk on West side of Red Cedar, from Shaw Lane to entry of Central Services parking lot
Sidewalk on West side of Red Cedar, from Shaw Lane to entry of Central Services parking lot
–
Sidewalk closure
What is being done?
Sitework for the STEM project will require the sidewalk near the site to be closed.
Why is this being done?
For the completion of Sitework at the STEM project.
How will this impact building occupants?
Sidewalk will be closed to pedestrians for the duration. Roadway will remain open.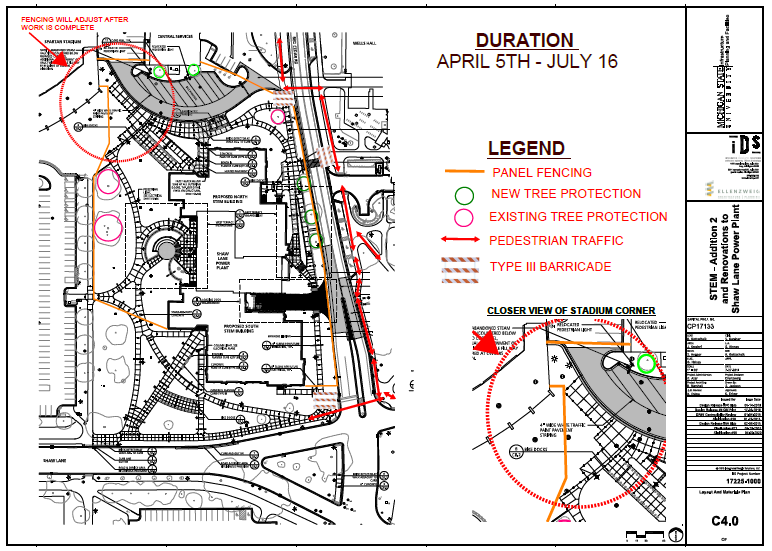 Who can I contact for more information?
Jeff Bonk, project delivery manager, (517) 230-6750 or bonk@msu.edu, or IPF at (517) 353-1760