Temporary Parking Lot Closures
Parking Ramp Roof Decks
–
Parking lot closure
What is being done?
Lots 16 (west of Ramp 7), 56, 58, 89, 101, 113, 67 auxiliary, and all parking ramp roof decks are being closed for the winter season.
Why is this being done?
To conserve resources during the 2020/2021 snow season.
How will this impact building occupants?
Listed lots and ramp roof decks will be closed to vehicle traffic for the winter season. Sidewalks will remain open.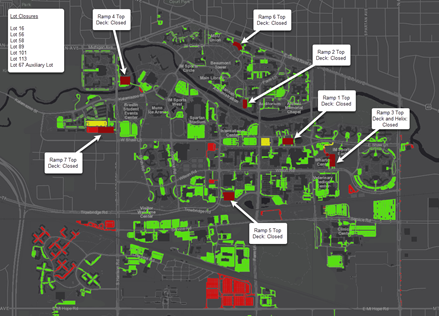 Who can I contact for more information?