MSU Celebrates 166th Founders Day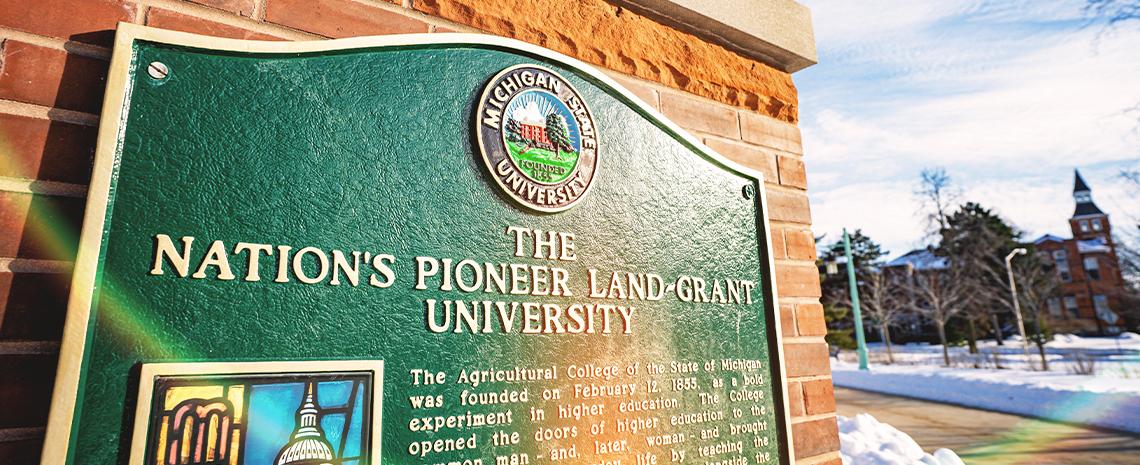 February 12, 2021
At Michigan State, we often hear our leaders talk about MSU's legacy as the "pioneer land-grant university." So what does that actually mean?
In 1855, Michigan State University became the first U.S. institution of higher education to offer practical education to all residents, no matter their background. The idea was radical—it meant that higher education could be an opportunity for all, not just a privilege for a few.
As we celebrate the 166th Founders Day, we can look back with pride on the role of university facilities in making MSU what it is today. From a handful of buildings and a few students to one of the largest, most innovative global research facilities in the US, we've played an essential role in supporting the mission MSU was founded on: to work for the common good, making the world a better place for everyone.
The STEM Teaching, Learning and Interdisciplinary Research Facility, an overgrown field transformed into an outdoor laboratory, a united effort to keep our essential workers, students and staff safe—these are just a few of the ways IPF is not only keeping MSU up and running during a global pandemic, but going above and beyond to push the limits of what we thought was possible.
Here's to another 166 years!
--
Dan Bollman
Vice President, Strategic Infrastructure Planning and Facilities