How IPF Lives Its Values: People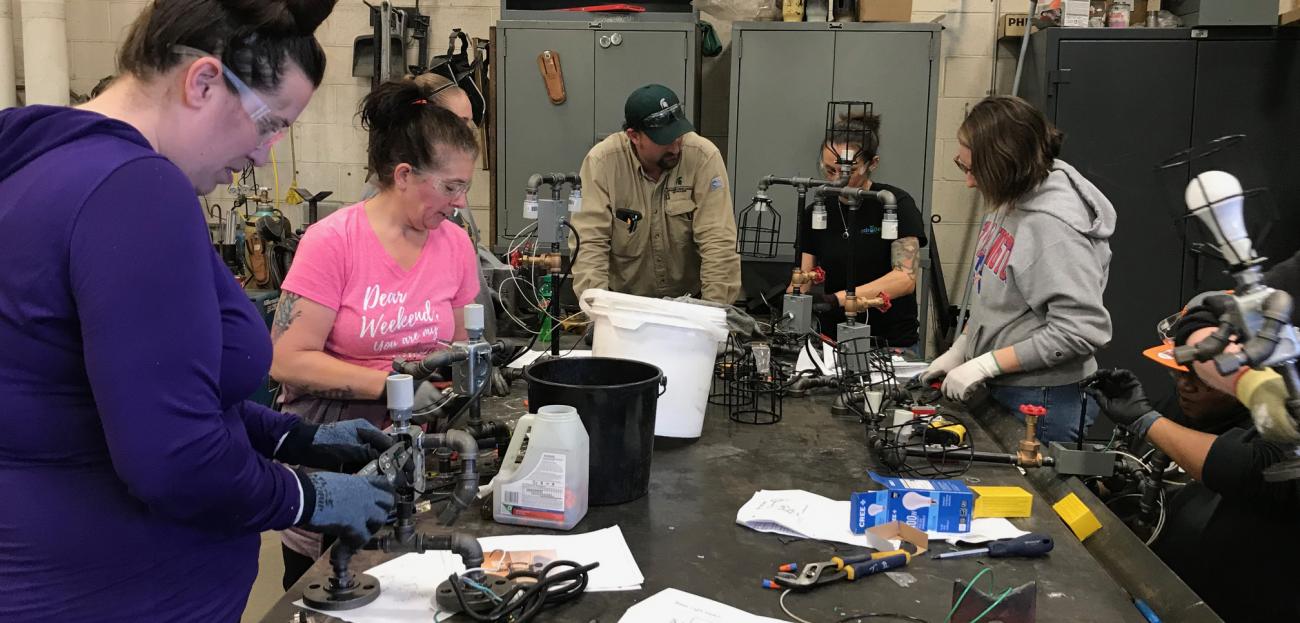 Women in Skilled Trades program helps diversify trades with IPF support
A burgeoning program for women with a knack for tools provided Samantha Forsyth with a life-changing opportunity she otherwise might not have considered.
She loved working with her hands, and cherished the satisfaction of seeing a task through step by step and completing it. For Forsyth, a four-year degree wasn't a good fit. She was in debt, had a child to support and had reservations about going down an educational path that she might regret upon completion.
Through Women in Skilled Trades, a program supported by IPF, she ensured that her educational investment would be rewarding. She gained knowledge, confidence and support, earning accreditation to become an apprentice electrician for Superior Electric Great Lakes. Her career was set in motion, all in the span of 13 weeks.