Reach for the Sky Canopy Walk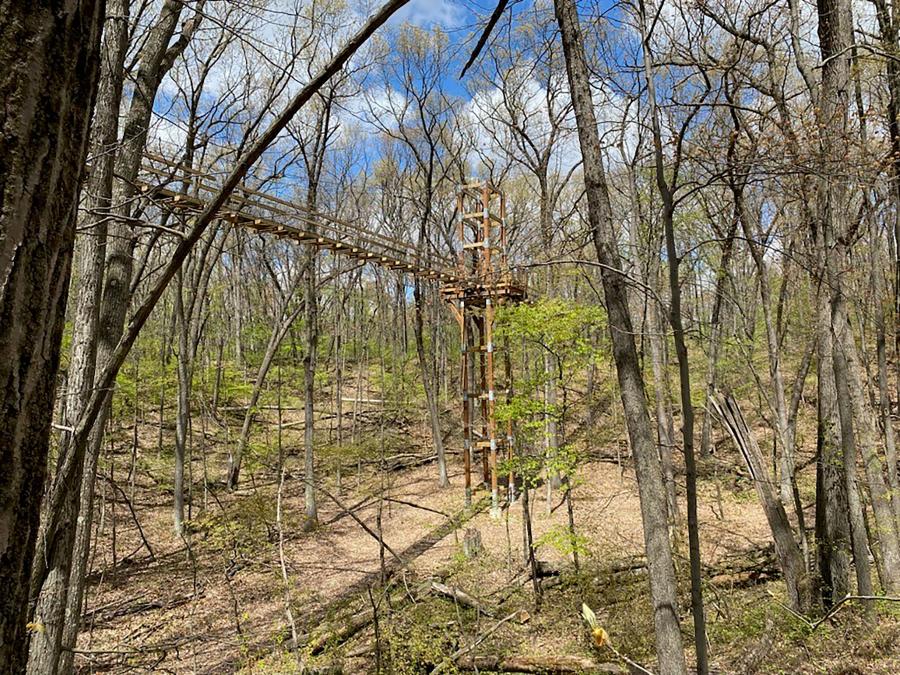 Hidden Lake Gardens is excited to announce the Grand Opening of the Reach for the Sky Canopy Walk on Tuesday, June 20, 2023 from 3:00 to 5:00 p.m. 
Funded through our Reach for the Sky initiative, this at-tree-level walk allows visitors to experience the tree canopy like never before with ways to connect with nature via up-close observation of leaves, branches, birds, insects and other woodland wildlife above the ground.
This one-of-a-kind contemporary attraction will appeal to both local residents and tourists while contributing to the cultural setting of the Lenawee, Jackson, Hillsdale and Washtenaw County communities. The project is designed to provide significant opportunities for education, outreach, research, visitor experience, tourism and economic development.