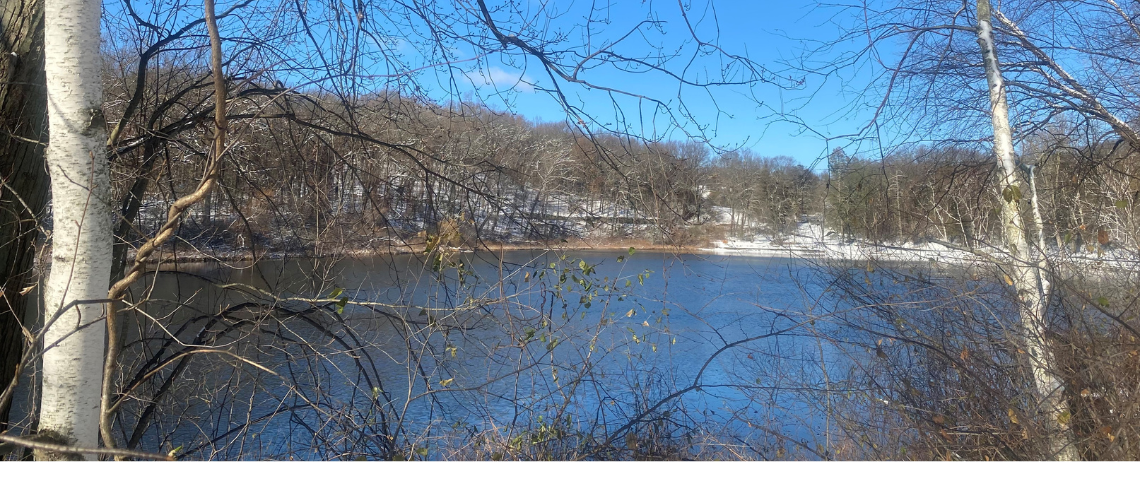 Hidden Lake Gardens
Open Tuesdays - Sundays, 9:00 a.m. to 5:00 p.m.
Entry Gates Close at 4:30 p.m.
Sky Walk & Conservatory Open 10:00 a.m. to 4:00 p.m.
Gift Shop Open, Now Tuesdays - Sundays, 10:00 a.m. to 4:00 p.m.
6214 W Monroe Road (Hwy M-50) Tipton, MI 49287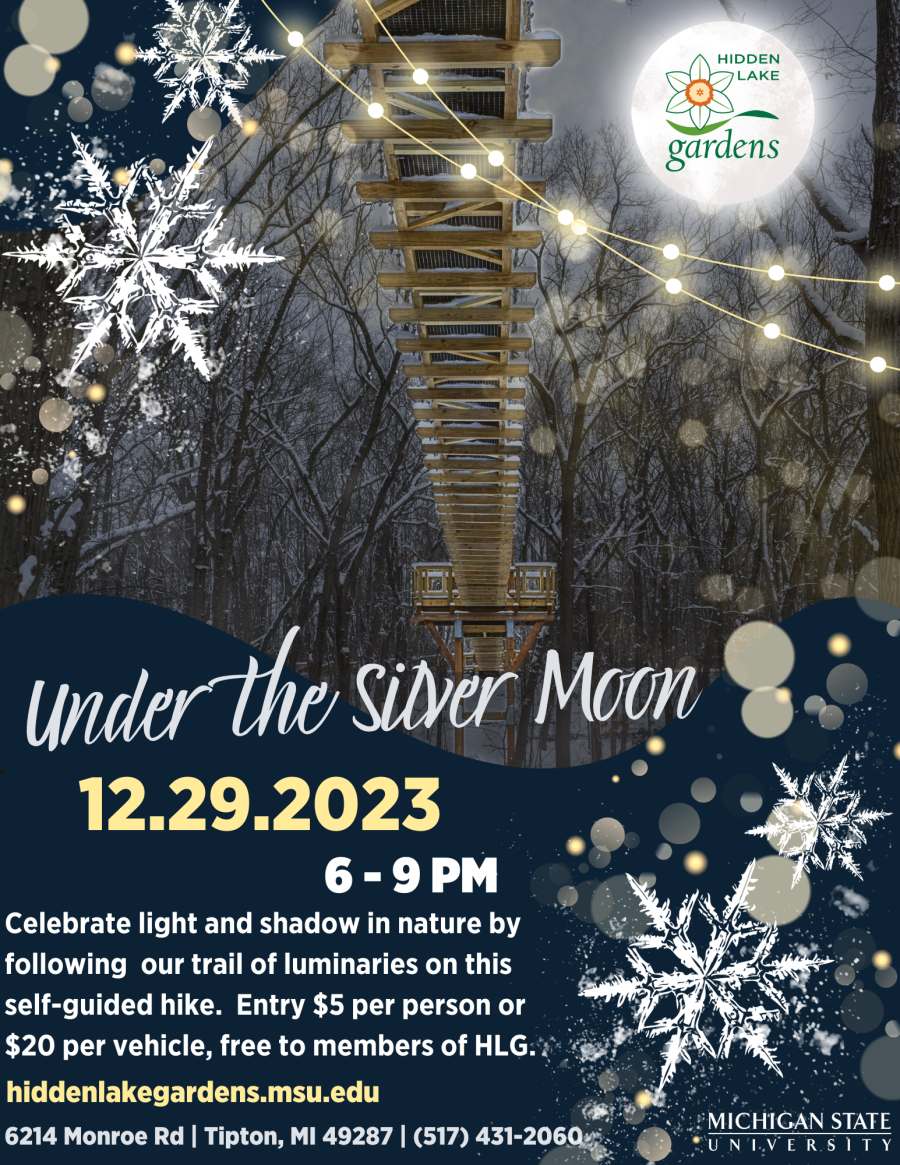 UNDER THE SILVER MOON HIKE
Friday, December 29, 2023, 6:00 - 9:00 p.m.
SPACE IS LIMITED! Registration is required and link will be available below this information beginning at 9:00 a.m. on Friday, December 8, 2023.  
Visitors who are not registered will not be permitted entrance to Hidden Lake Gardens on the evening of December 29. 
Come celebrate light and shadow in nature at our inaugural Under the Silver Moon Hike. This magical after-hours event will include a trail of luminaries to light your path from the Visitors Center, around Hidden Lake, and into the forest to experience our Sky Walk in the darkness. Return to the lobby of the Conservatory for refreshments (available for purchase). All biomes will also be open to enjoy and explore the beauty within.
Bring your flame-free lanterns or flashlights as you wind through our sleepy forest celebrating our inner light that shines brightly through the year.  Our Daffodil Gift Shop will be open for this event from 6:00 - 9:00 p.m. and will have flashlights available for purchase.
IMPORTANT TO NOTE: Please read the information below in its entirety before registering.   
SPACE IS LIMITED for this event DUE TO WINTER CONDITIONS, CONCERN FOR ATTENDEE SAFETY, RESTRICTED PARKING, COLD WEATHER AND DARKNESS. This is a walking event.
Pre-registration is required and will begin at 9:00 a.m. on Friday, December 8, 2023 via a link on this page, or by calling the office at 517-431-2060.

 

$5 per person or $20 per vehicle. Registration is valid for one vehicle only.
Members may attend at no charge BUT must also register. Please have your member number ready for registration.
Registrations are non-refundable and non-transferrable. 
This event is a self-guided hike through the woods and requires proper attire for winter trekking.  All attendees are expected to be in good physical condition, able to hike at least a mile on a snow-covered and unpaved trail with some short hills and declines, dressed appropriately for nighttime winter weather, and unafraid of heights.

 

It will be dark in the woods even with the lighted luminary trail and attendees using flashlights.

 

There is no accommodation for rides to the Sky Walk. 

 

Other than the Gardens' main entrance and exit drives, there are no options for driving through the Gardens. Woodland Drive and the Arboretum will be closed.
Once registered, please be prepared to show your email confirmation (either a printed copy or from your phone) for entry to the event.
This event is dependent on the cooperation of the weather. While every effort will be made to hold the event at the listed date and time, if necessary, cancellation will be listed on our website and Facebook page. In the event of cancellations, refunds will be processed.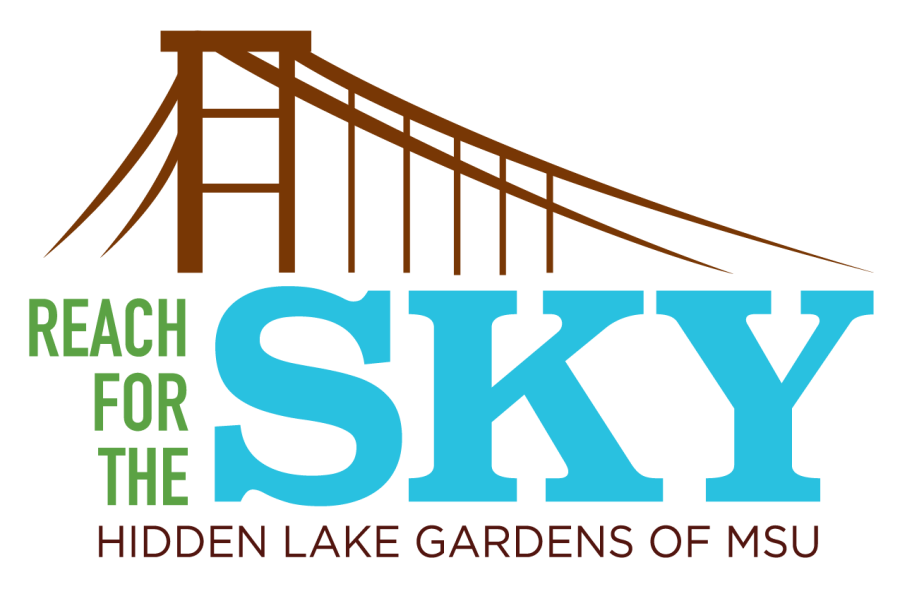 REACH FOR THE SKY CANOPY WALK
Open Tuesdays - Sundays, 10:00 a.m. to 4:00 p.m.
The Sky Walk will be open year-round, weather-permitting.  Any necessary closures due to weather or other unexpected occurrence will be posted on our website and Facebook page.  Other important information for visitors can also be found at our Reach for the Sky Canopy Walk page and on our FAQ .  For the safety of our guests, dogs and other pets are not allowed on the Sky Walk.
Important to Note:  The Sky Walk is a 1/2 mile walk from our Visitors Center.  A portion of the trail is a gravel path with a steep incline.  A multi-use trail with improved walking conditions will be available later this year.
Interested in becoming a Sky Walk docent?  We have recently launched a new volunteer management system to streamline volunteer applications and scheduling.  If you have been considering becoming a volunteer, visit our Volunteer Opportunities page for more information or to apply.