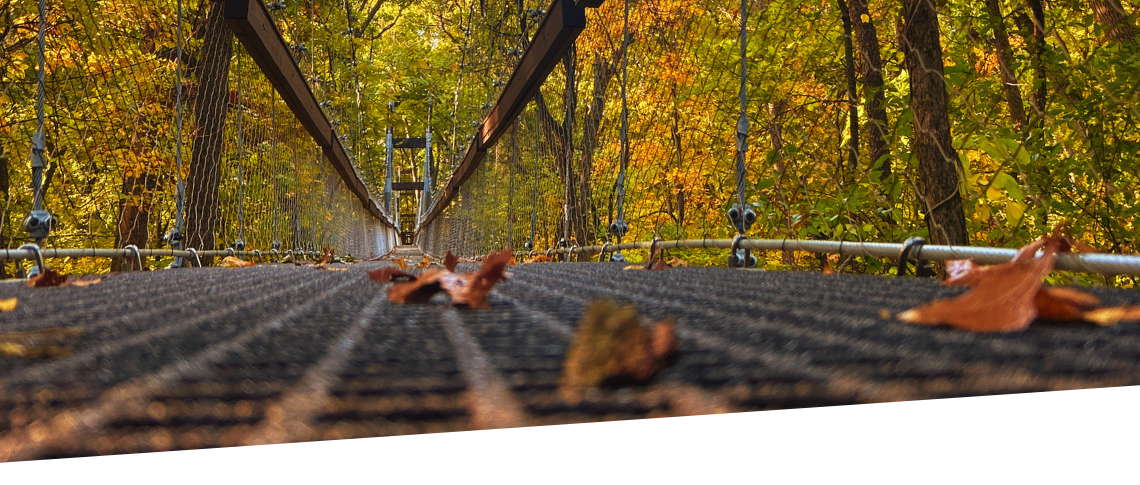 Hidden Lake Gardens
Open Tuesdays - Sundays, 9:00 a.m. to 5:00 p.m.
Entry Gates Close at 4:30 p.m.
Sky Walk & Conservatory Open 10:00 a.m. to 4:00 p.m.
Gift Shop Open, Now Tuesdays - Sundays, 10:00 a.m. to 4:00 p.m.
6214 W Monroe Road (Hwy M-50) Tipton, MI 49287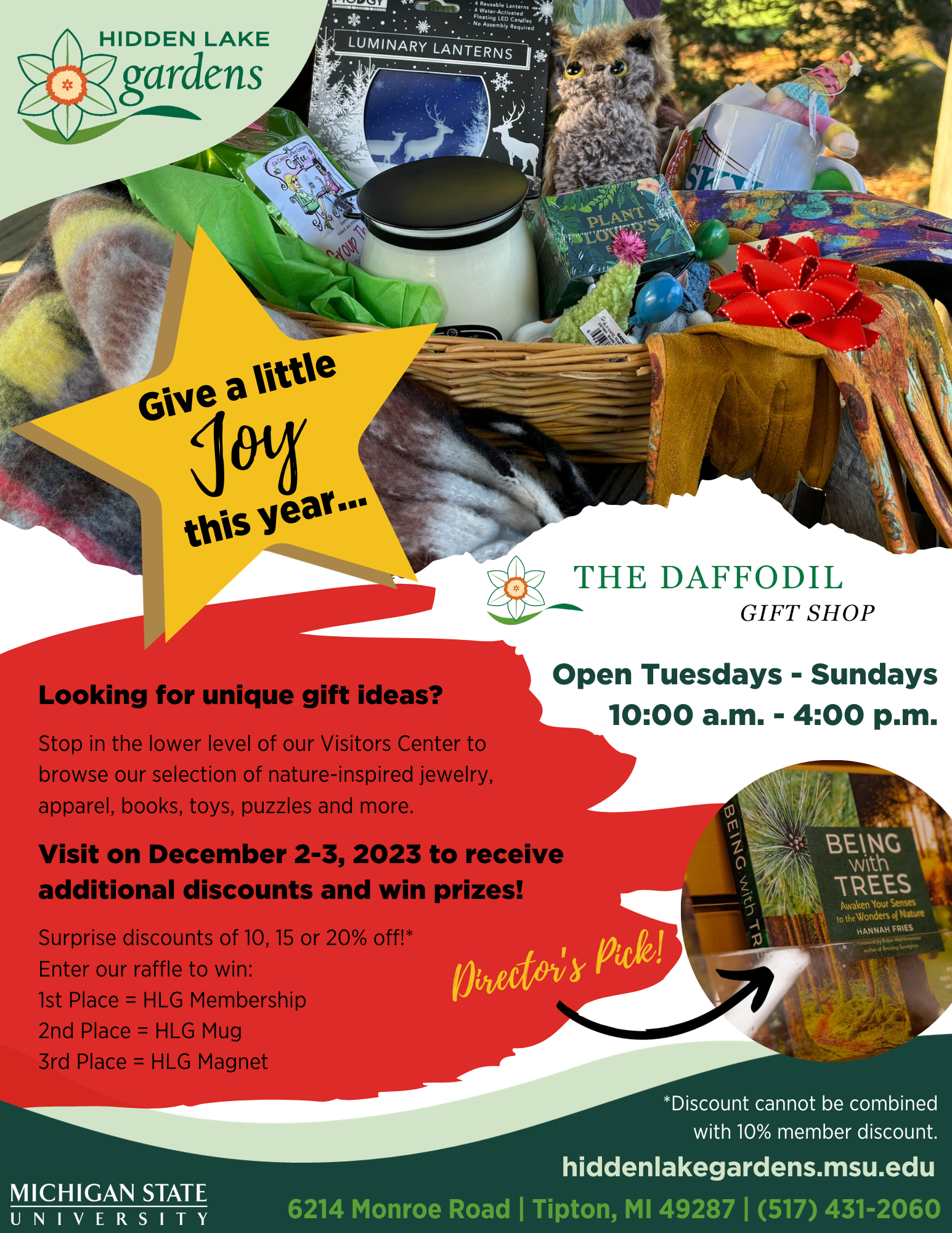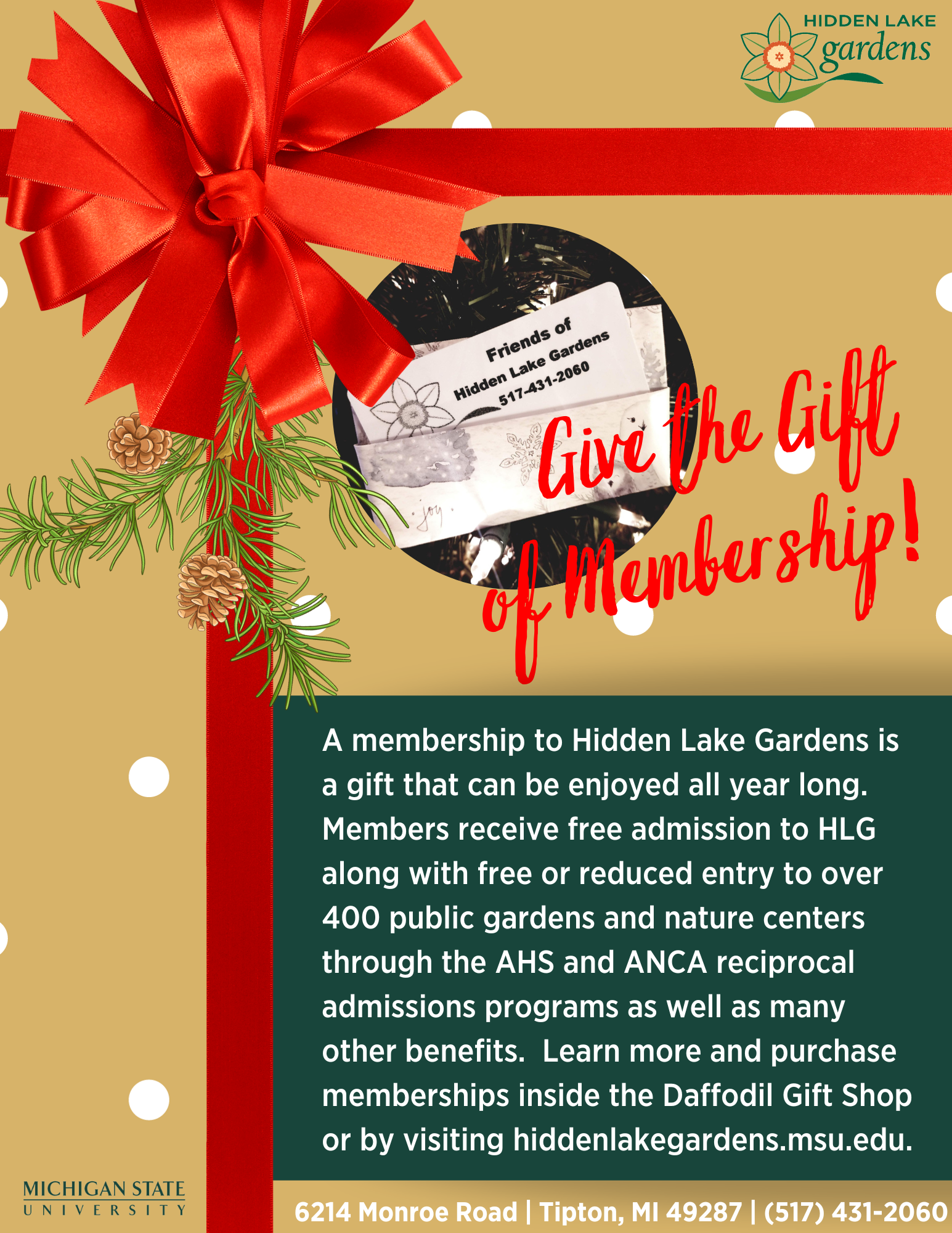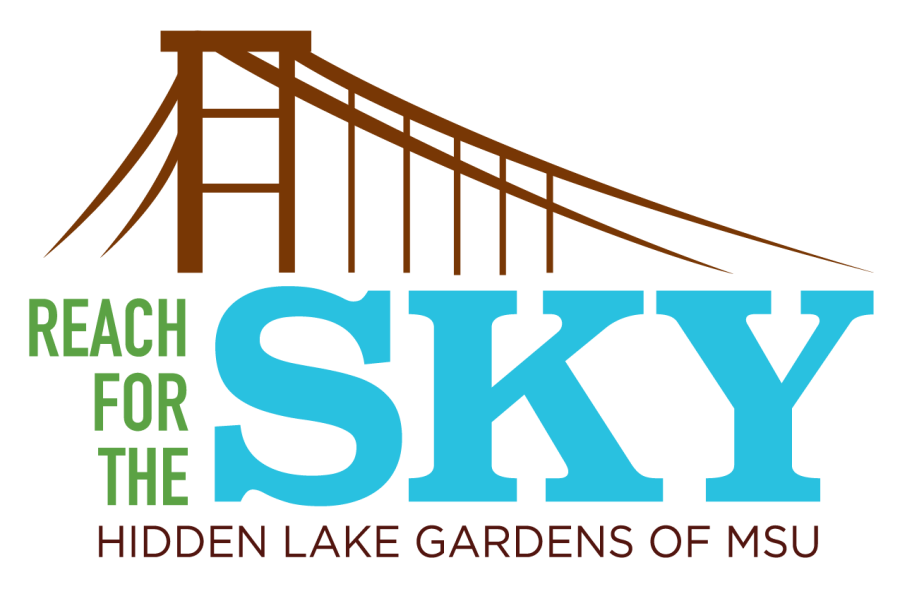 REACH FOR THE SKY CANOPY WALK
Open Tuesdays - Sundays, 10:00 a.m. to 4:00 p.m.
The Sky Walk will be open year-round, weather-permitting.  Any necessary closures due to weather or other unexpected occurrence will be posted on our website and Facebook page.  Other important information for visitors can also be found at our Reach for the Sky Canopy Walk page and on our FAQ .  For the safety of our guests, dogs and other pets are not allowed on the Sky Walk.
Important to Note:  The Sky Walk is a 1/2 mile walk from our Visitors Center.  A portion of the trail is a gravel path with a steep incline.  A multi-use trail with improved walking conditions will be available later this year.
Interested in becoming a Sky Walk docent?  We have recently launched a new volunteer management system to streamline volunteer applications and scheduling.  If you have been considering becoming a volunteer, visit our Volunteer Opportunities page for more information or to apply.