Multicultural Center Construction Notice
North Shaw Lane and Farm Lane intersection
–
Construction notice
What is being done?
Construction will begin on the new Multicultural Center, which will support the overall mission and goals of Michigan State University to foster a diverse, inclusive and equitable environment. The location is the northeast corner of the North Shaw Lane and Farm Lane intersection; west of Shaw Hall.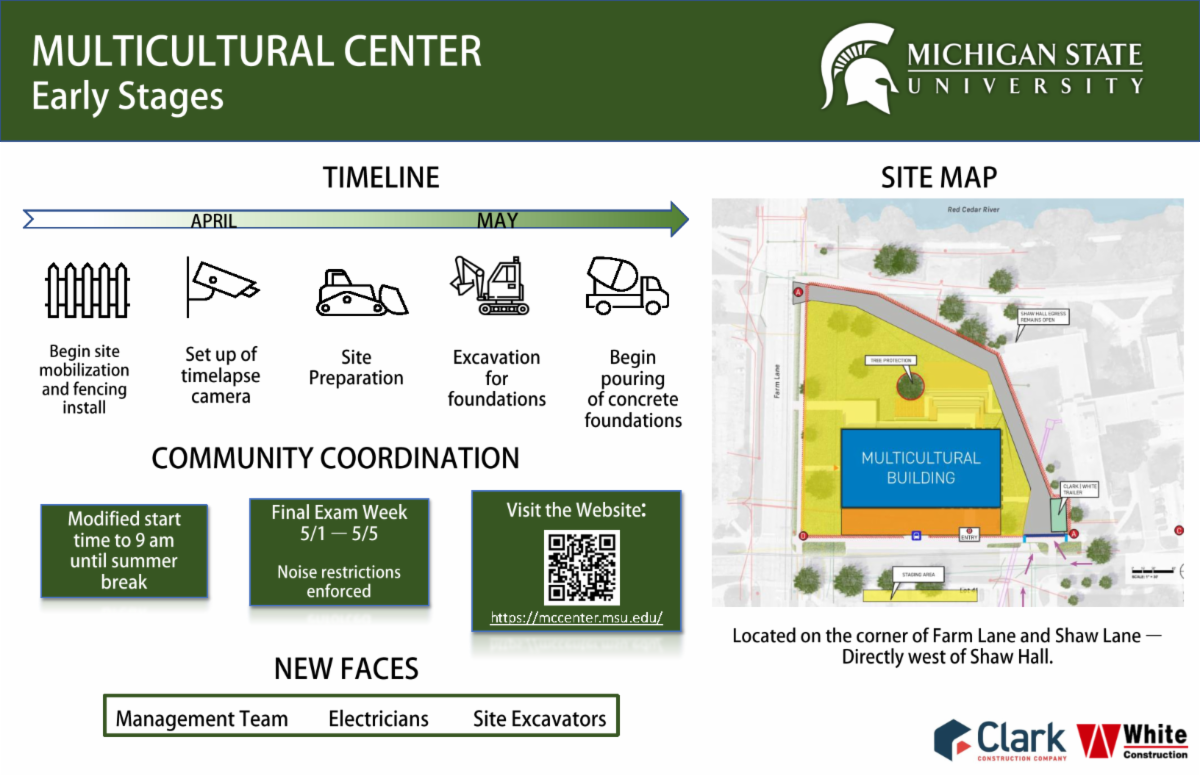 How will this impact building occupants?
Pedestrians and motorists may experience route changes during the project's phases. There also will be an increase in construction vehicle traffic entering and exiting the construction site. General noise and dust typical of a construction project of this size should be expected.
Please obey all construction site signage, fencing, and pedestrian and vehicular detours. Look for construction vehicles entering and exiting the site. Campus visitors and those unfamiliar with the area should be advised of potential travel disruptions at or near the construction site prior to their visit.
Your cooperation during this time is appreciated. We apologize for the inconvenience.
Who can I contact for more information?
Brian Mullen, project manager, at (517) 353-3112 or mullenb1@msu.edu, or IPF at (517) 353-1760.
Project Number: CP21060