HOW IPF LIVES ITS VALUES: Partners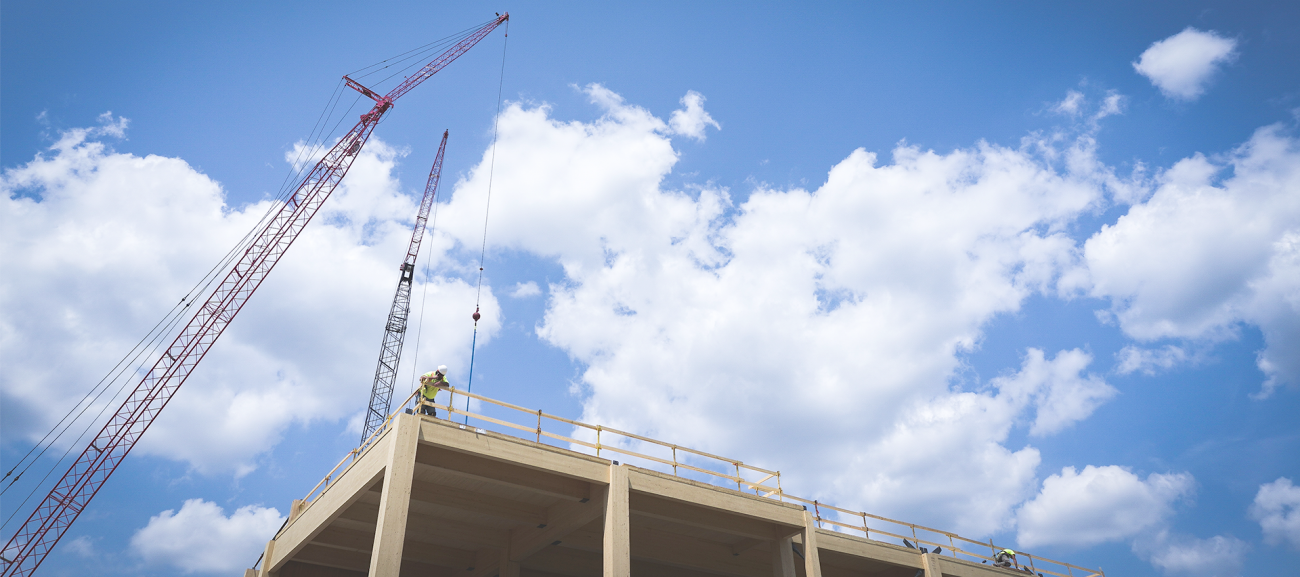 FIRST-OF-ITS KIND TIMBER PRODUCT USED IN MSU BUILDING
Michigan State University's future STEM Teaching and Learning Facility will be the first in Michigan to use an innovative wood product, rather than concrete and/or steel, for its load-bearing structure.
Known as mass timber, this framing style uses large solid or engineered wood. The $100 million facility will be constructed of glue-laminated wooden columns and cross-laminated timber, or CLT, a relatively new product for the floors and ceilings.
CLT is a wood panel made from gluing layers of solid wood at cross-grain to result in a lightweight and strong panel. It's been used in Europe for more than 20 years, with recent interest in Canada and the U.S., especially on the West Coast.
"We compared mass timber with other framing methods and were intrigued by how far wood has come as a building material," said John LeFevre, MSU's Planning, Design and Construction director. "A major advantage is the speed of construction – the panels can be assembled very quickly." More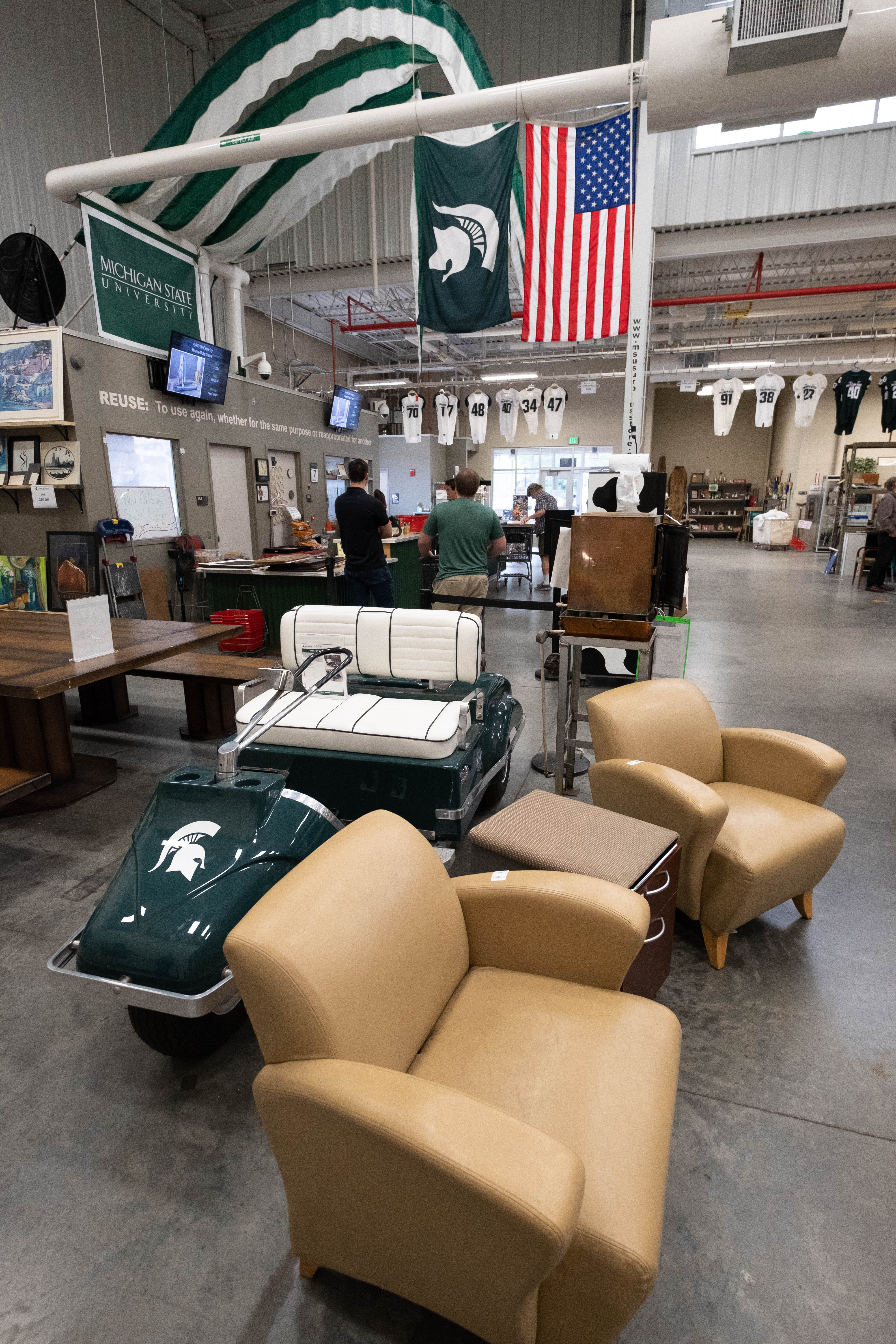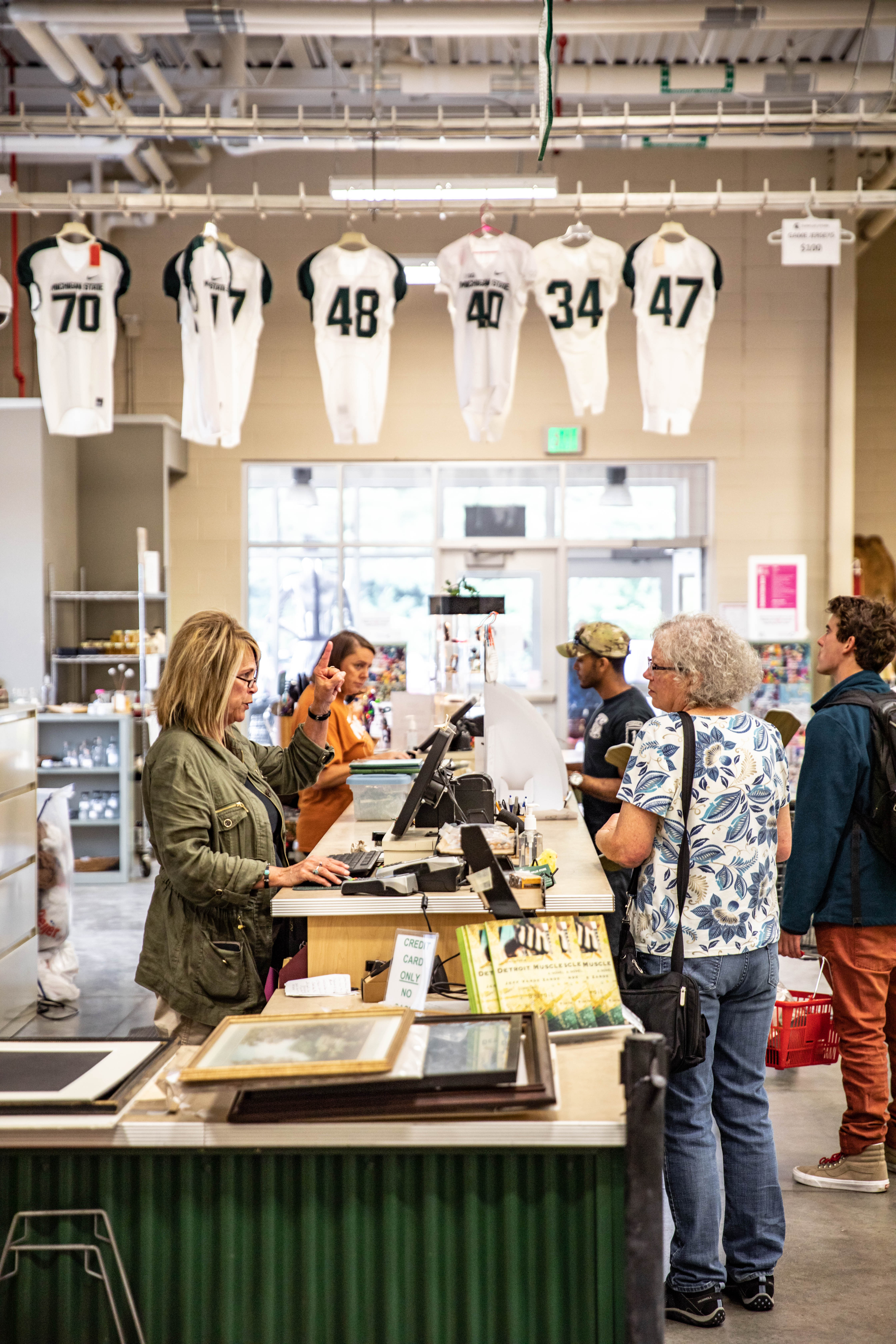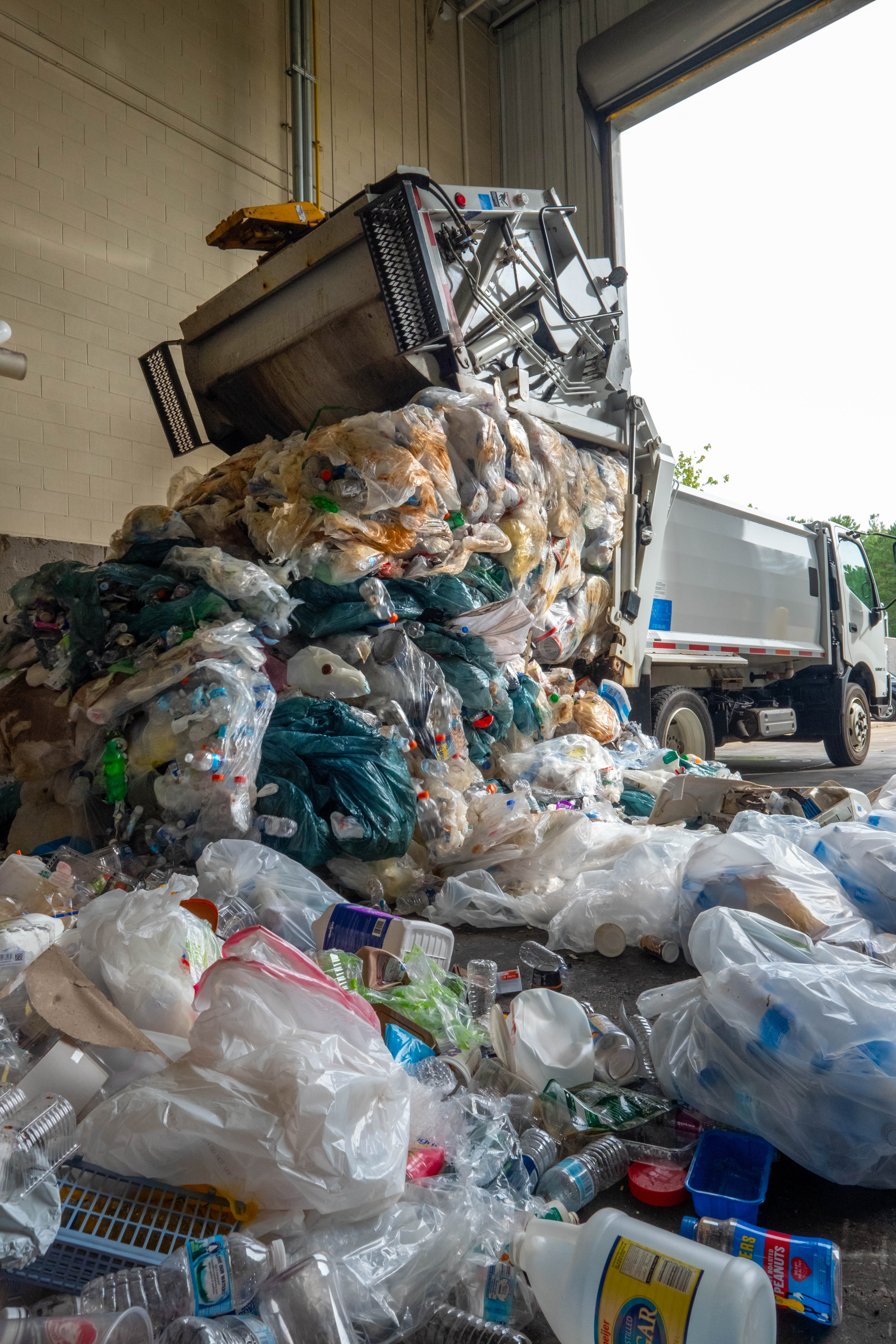 Surplus Store and Recycling Center celebrates 10 years
Center diverted 100 million pounds of waste, created $30 million for MSU
2019 marked the 30-year anniversary of the MSU recycling department, and the 10-year anniversary of the construction of the Surplus Store & Recycling Center (SSRC).
After students, faculty, and staff petitioned the Board of Trustees for a permanent program, the Office of Recycling and Waste Reduction was formed in 1990 and merged recycling and surplus functions. The combined areas have grown from recycling 100,000 pounds of materials annually to over 9 million, and gross sales of $300,000 annually to $3.5 million.
Since opening in 2009, the SSRC has diverted over 100 million pounds of material from the waste stream while creating over $30 million in value for MSU. The SSRC was constructed with two initial goals: decrease the percentage of waste going to landfill 40% by 2015, and to fund facility construction with no additional general fund dollars. Both goals have been met with a 50% reduction of waste going to landfill, and 10 years of facility debt-service payments. The program has received five statewide and national awards, including the National Recycling Coalition Outstanding Program Award.
The SSRC celebrated its anniversary with a week-long event that included special sales, a zero-waste tailgate, and waste reduction education events. The celebration culminated with a screening of the documentary film Salvage and a panel discussion with the director focusing on the merits of reuse. The film highlighted one community's connection to the waste stream and complimented the SSRC's mission of managing MSU's waste as a resource.