A Look Back: Moments of 2020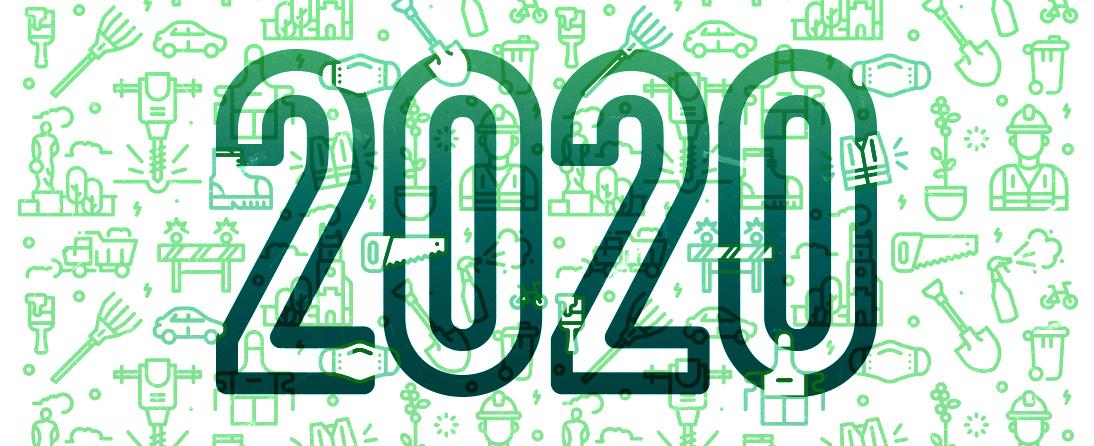 IPF Communications
December 28, 2020
The Tree Campus USA program honors colleges and universities for effective campus forest management and for engaging staff and students in conservation goals. MSU achieved the title by meeting Tree Campus USA's five standards, which include maintaining a tree advisory committee, a campus tree-care plan, dedicated annual expenditures for its campus tree program, an Arbor Day observance, and a student service-learning project.
In response to the COVID-19 pandemic, University Communications and Landscape Services teamed up to place a face covering on the iconic Sparty statue to raise awareness of community safety protocols.
"Last year, our club (Sustainable Spartans Club) received a $25,000 grant from the Ford Motor Company Fund through the College Community Challenge to install solar lights on bus shelters around campus. We partnered with MSU Sustainability, Infrastructure Planning and Facilities and the Capital Area Transportation Authority to make this dream come true."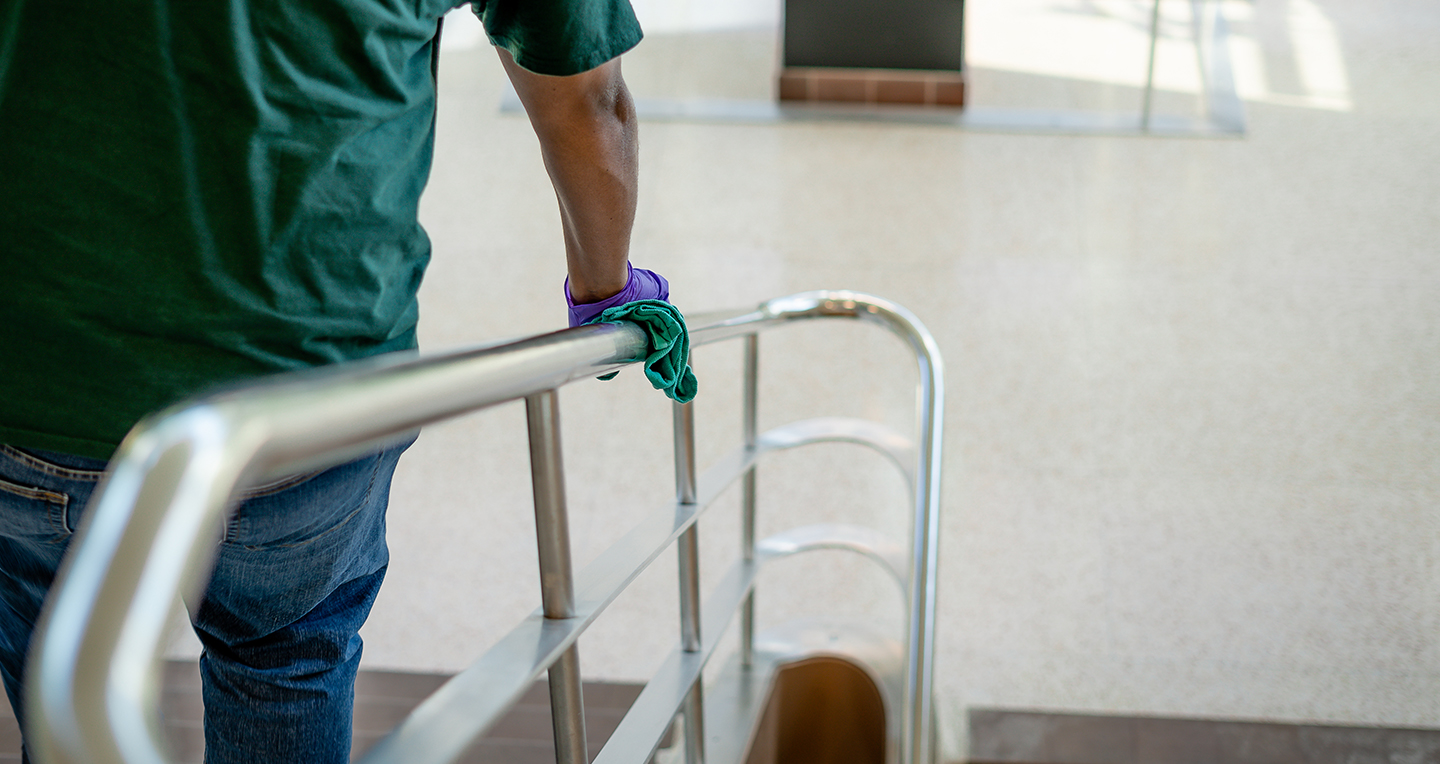 "The university purchased a handful of misting devices before the pandemic. They are useful now for disinfecting police cars and large areas with lots of nooks and crannies where the virus could hide and live for days," Baswell said.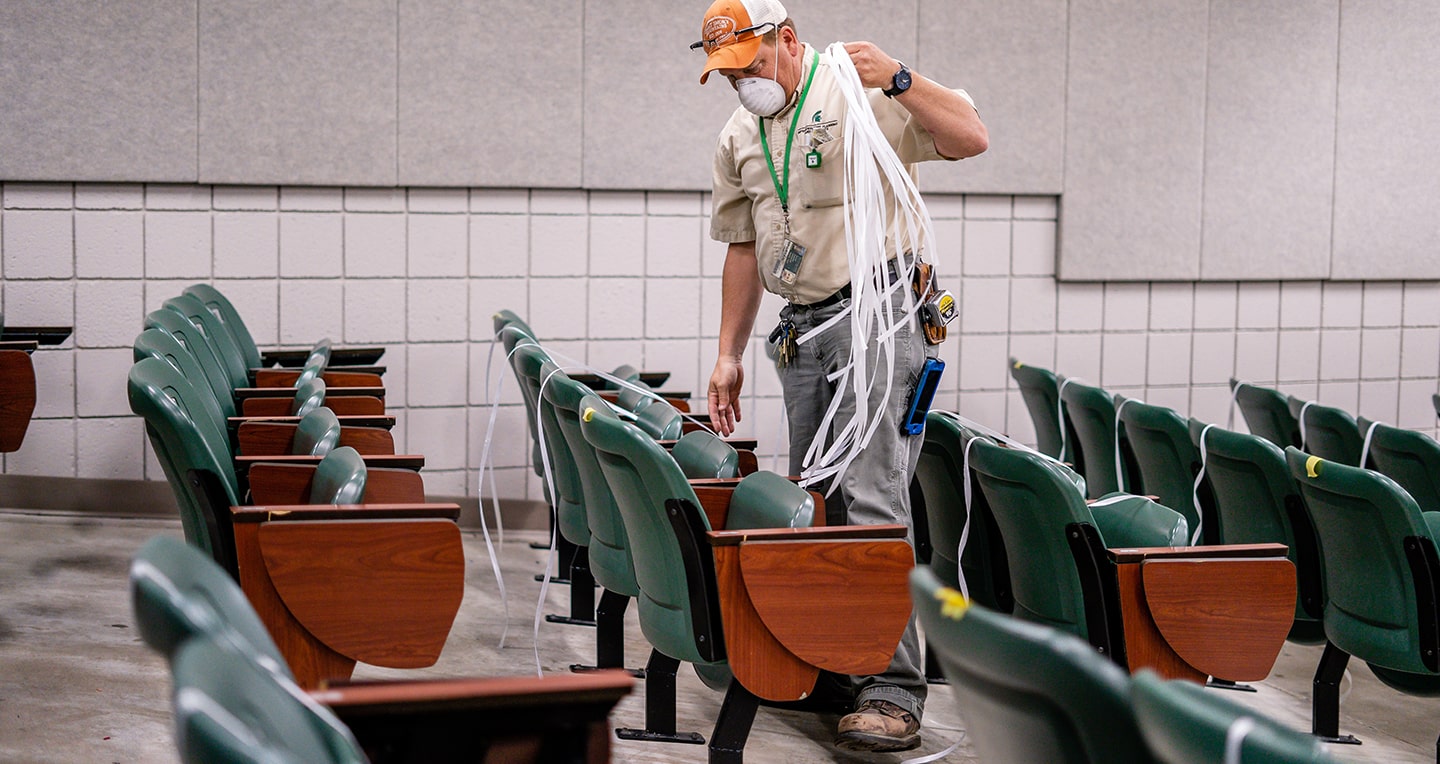 Physical distancing standards set by MSU require a distance of 6 feet of space between individuals. IPF crews 'banded' lecture hall seats in a locked position to ensure physical distancing could be met.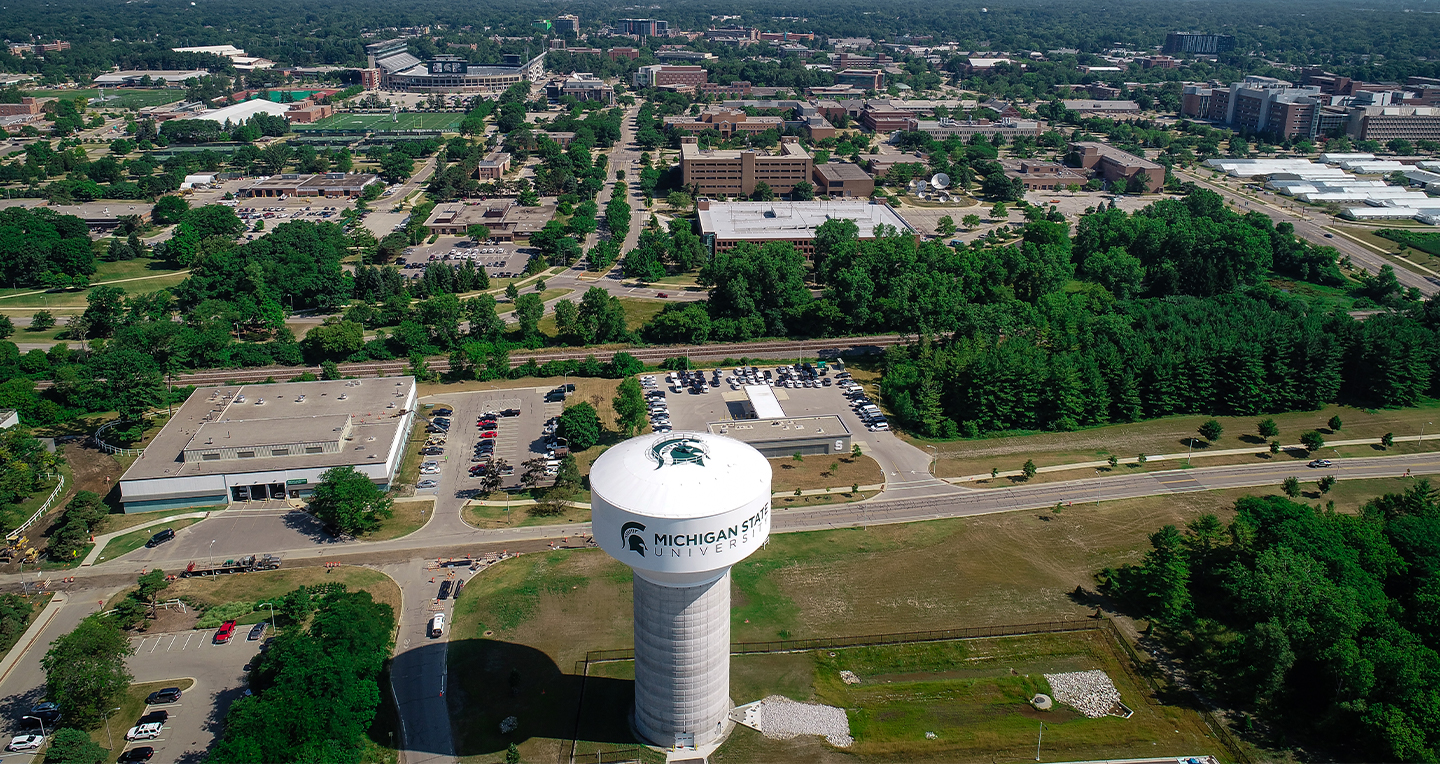 Michigan State University's new water treatment plant started supplying water to north campus in August as part of a long-term effort to improve campus water's taste and appearance by removing iron and other minerals.
To meet university physical distancing standards, chairs and tables were removed from classroom spaces. The excess furniture was removed, tagged and stored in various MSU-owned storage facilities by IPF crews.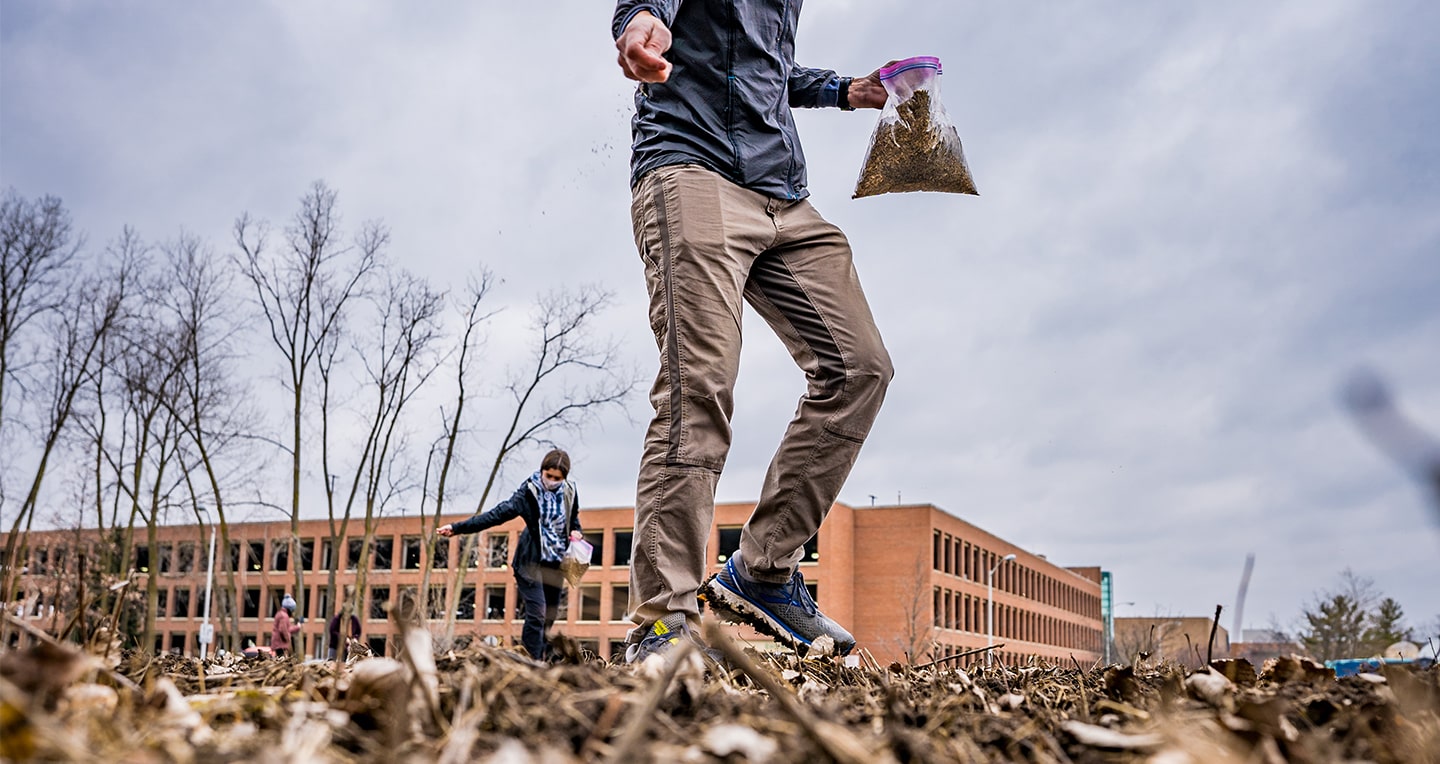 A campus natural area that earlier this year was an overgrown patch alongside Trowbridge Road has transformed with help from IPF Landscape Services crews into an outdoor learning laboratory, giving students hands-on education in ecological restoration.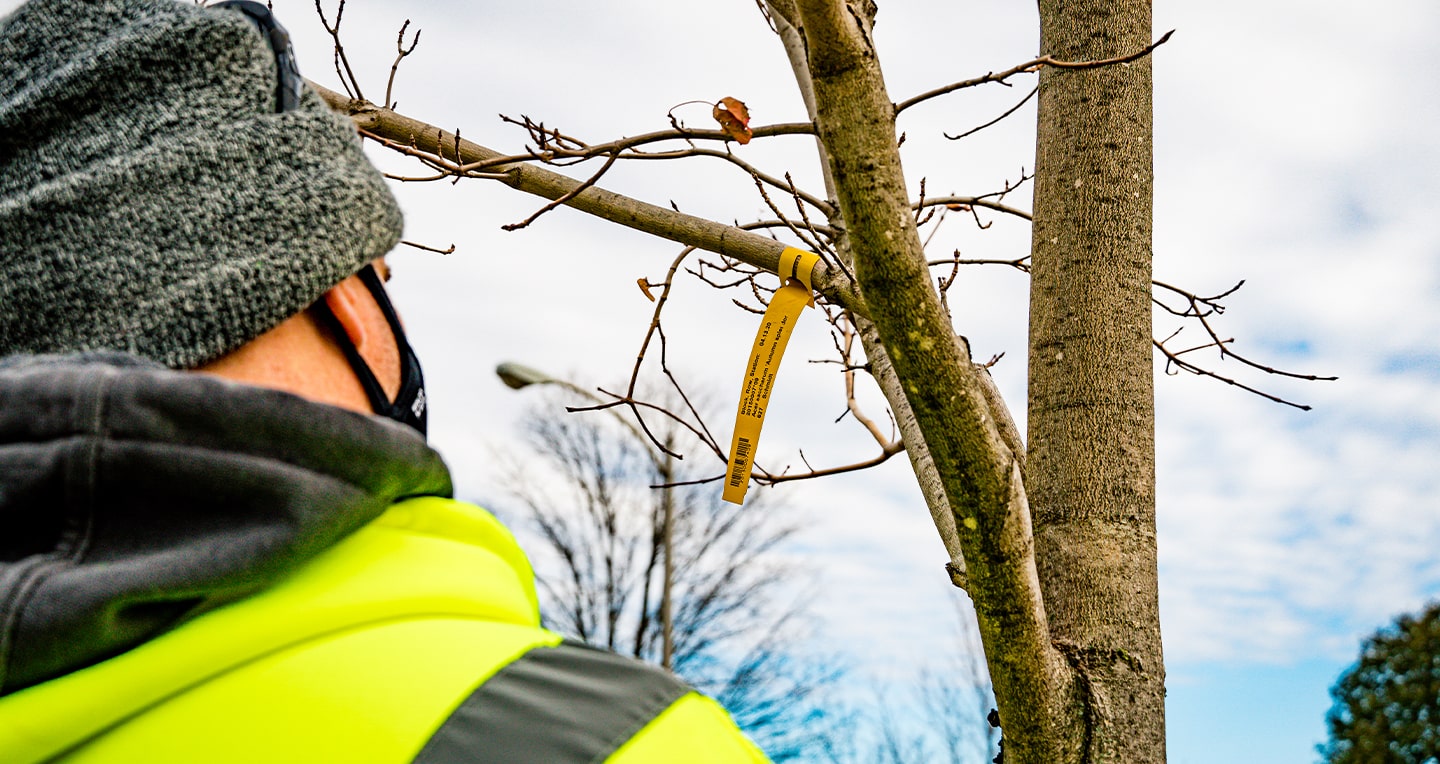 The 300th tree of the year was planted Wednesday, November 18, 2020 at the intersection of Wilson and Chestnut roads. The planting highlights concerted efforts led by MSU Landscape Services to meet a one-for-one replacement goal for campus trees.
Each of the 24-glass-sectioned doors contains 192 individual wooden pieces that must be milled and fit to exact specifications. Seeing Rondeau at work is like watching a sculptor intent on creating a perfect piece of art.
To address the increase in kitchen food prep scraps that were being generated at MSU dining facilities, in 2010 the Food Scrap Worm Composting (Vermicomposting) Project was born. The project complemented the Anaerobic Digester Project, which was in part designed to handle post-consumer food remains.
Surpassing its Better Buildings Challenge goal of achieving a 20% reduction in building energy use by 2020, two years ahead of schedule, the Infrastructure Planning and Facilities team achieved an energy savings of 21% across 20 million square feet of campus facilities — roughly equivalent to the annual energy demands of 4,400 typical Michigan homes.
IPF Landscape Services crews donate time and resources to help educate the next generation of landscape professionals.
"For the past seven years, we've worked with Horticulture, Turf and Forestry program instructors and students to provide them with real-world, hands-on experience in arboriculture, planting and irrigation as part of their laboratory classwork," said Matt Bailey, Landscape Services manager.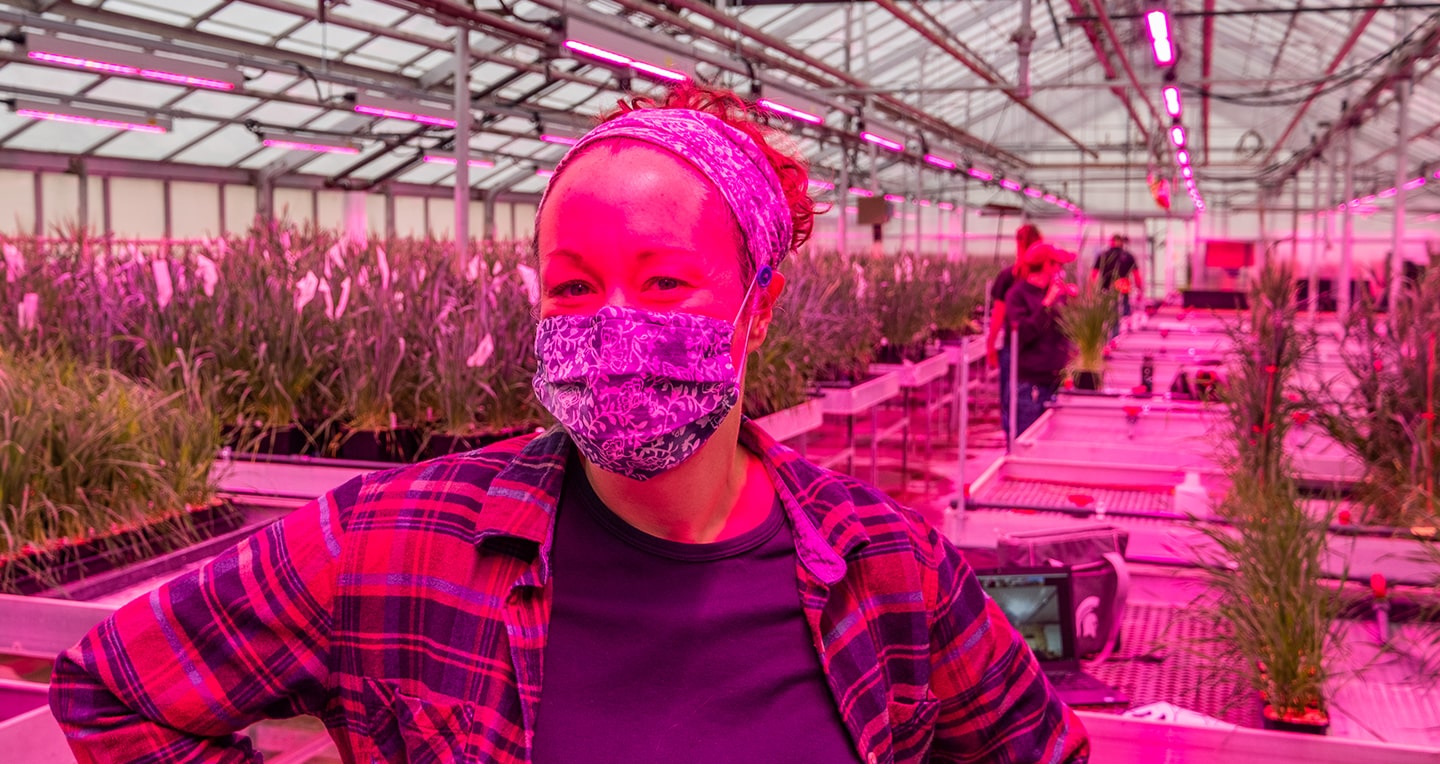 Working with the university's Infrastructure Planning and Facilities, the MSU Plant Science Research Greenhouse Facility installed colored LEDs inside two of its greenhouse ranges to cut energy consumption, save money and power research that's helping Michigan's farms and farmers.
"This project combines this special group of people to bring new technology on campus," said Erik Runkle, a professor in the Department of Horticulture and an MSU Extension specialist. "With IPF, we're bringing a cost and energy savings to campus along with benefits to science as well."